Nomad year 2020 – social distancing and limited travels
2020 was our third full year as digital nomads. It was a special year in many ways – a nightmare for all who suffered from Covid-19 of course, but also a very difficult year for all full-time travelers who don't have a permanent home to go back to and where to wait for the pandemic situation to get better. In the beginning of the year, when writing the summary of 2019, I wrote regarding 2020 that "We hope that the year will include a lot joy and laughter, and bring better balance between working and traveling. May it also include many hikes and trail runs in beautiful places around the world!" We (luckily) didn't have much solid travel plans or reservations made for 2020, but we thought that we would visit several new countries by the autumn, and then travel to Southeast Asia in the end of the year.
Well, travel year 2020 definitely was different than we thought, and instead of better balancing working and traveling, we ended up traveling less and working more. But still, we were able to explore quite a lot, just stayed longer in one location in-between travels. The year begun in Mexico, from where traveled via the US to our home country Finland in late February. Then Covid-19 hit Europe hard, and we got stuck in Finland for a few months. Since summer we have been abroad again, but traveling way less than usually. In this post we sum up the travels of the year 2020, reveal the costs of the year, and provide some other statistics.
Housesitting, colonial cities and volcanoes in Mexico in January
We stayed the first days of 2020 housesitting in Mexico City, taking care of Finn-the-cat, and exploring the huge city. When the housesit ended, we rented a car and traveled around the capital for a week. We headed to beautiful Puebla, to get to know this city that is famous for its architecture and cheramics, to visit the neighboring historical Cholula, and to hike on top of La Malinche volcano.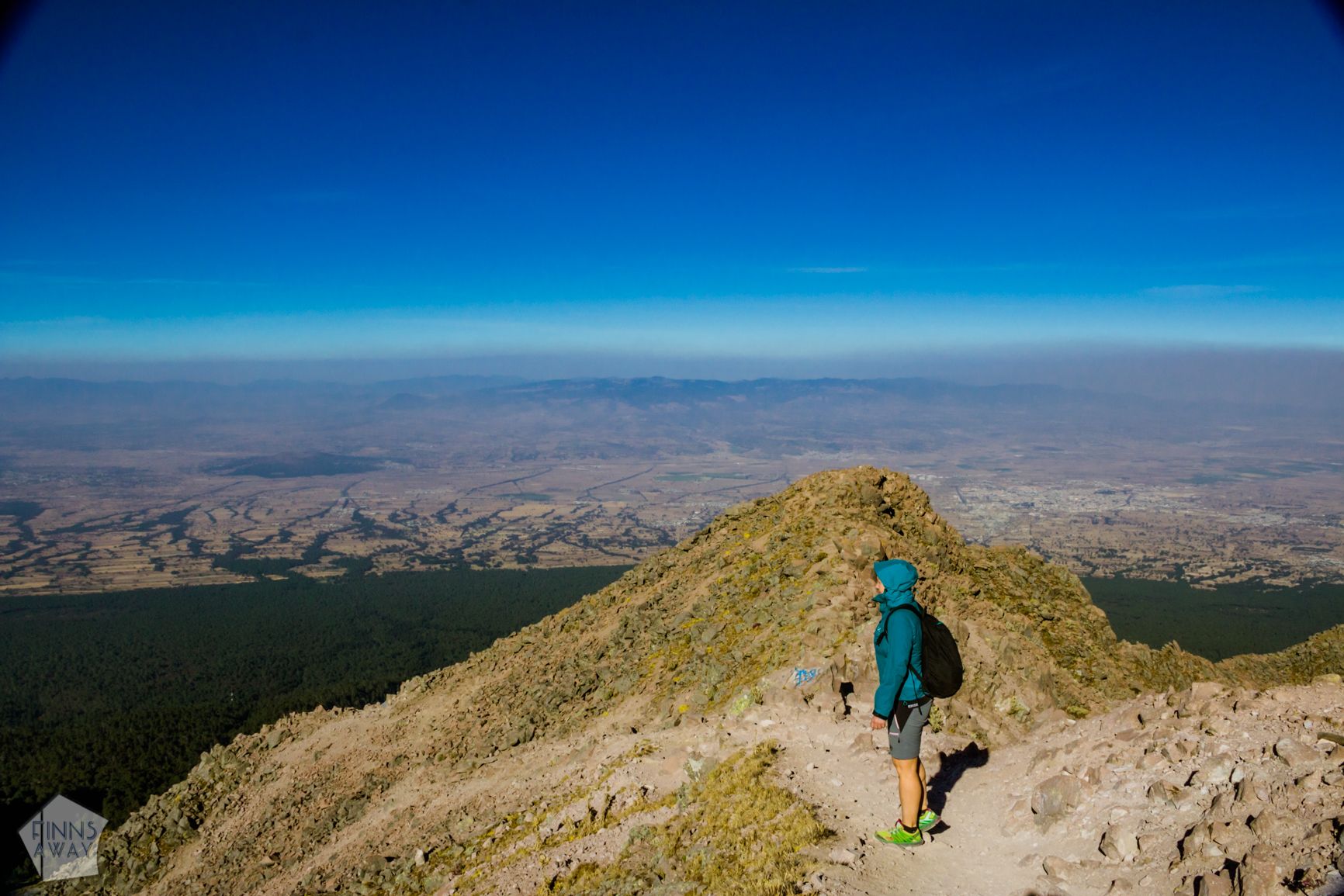 After returning the car to CDMX, we then traveled to San Miguel de Allende for another house sit, this time taking care of two shy cats. San Miguel is a famously charming colonial city, that we enjoyed exploring, and from where we also found a great little craft brewery called Dos Aves.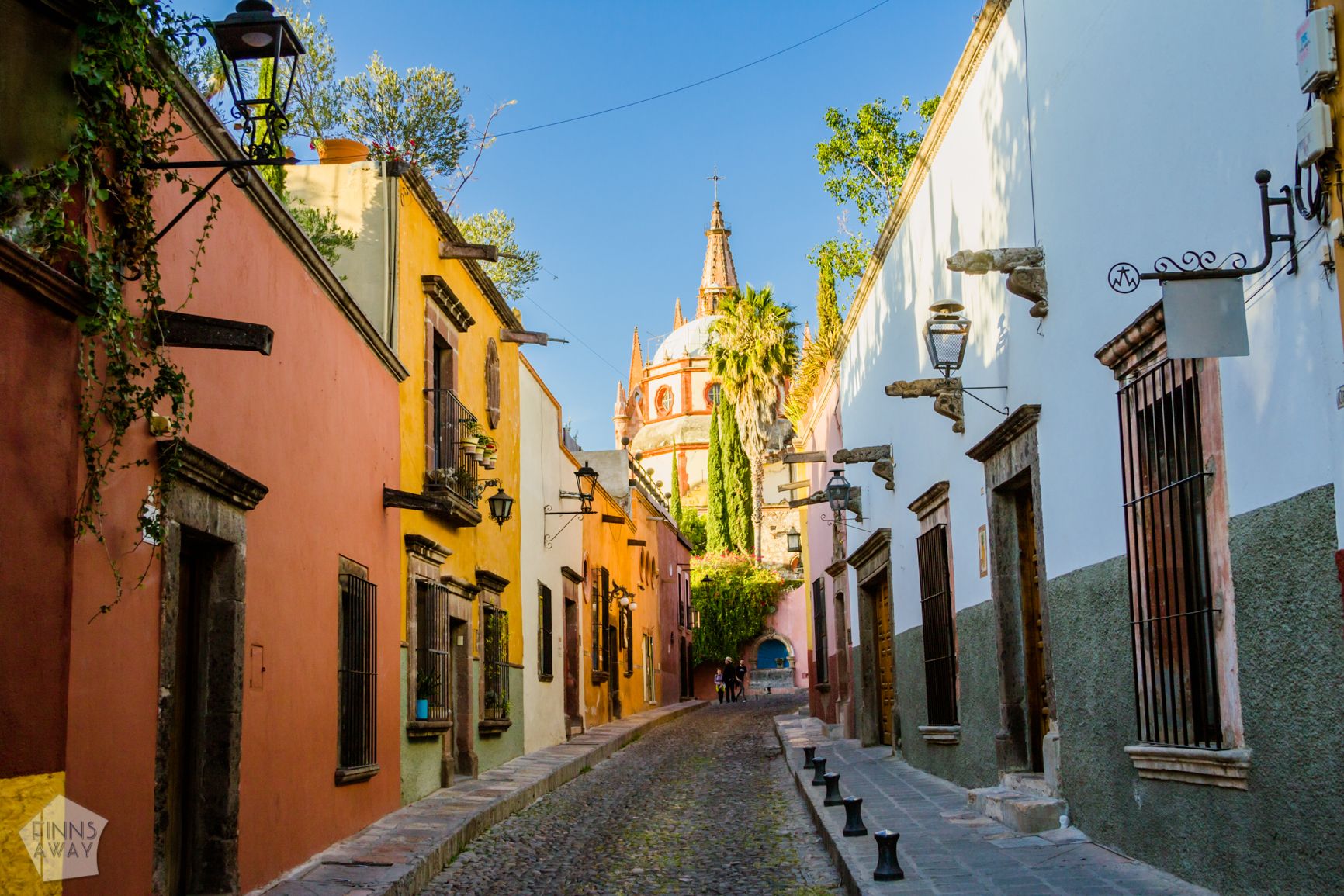 As we had yet another housesit agreed in the north-western corner of Mexico, in Puerto Peñasco, in early February, we headed from San Miguel to Guadalajara, from where we could then fly further north. We stayed for a couple of days exploring this busy and impressive city, and also visited Ajijic by Lake Chapala, south from Guadalajara. Ajijic turned out to be a beautifully located small town between mountains and the lake, and popular among retirees from the US and Canada.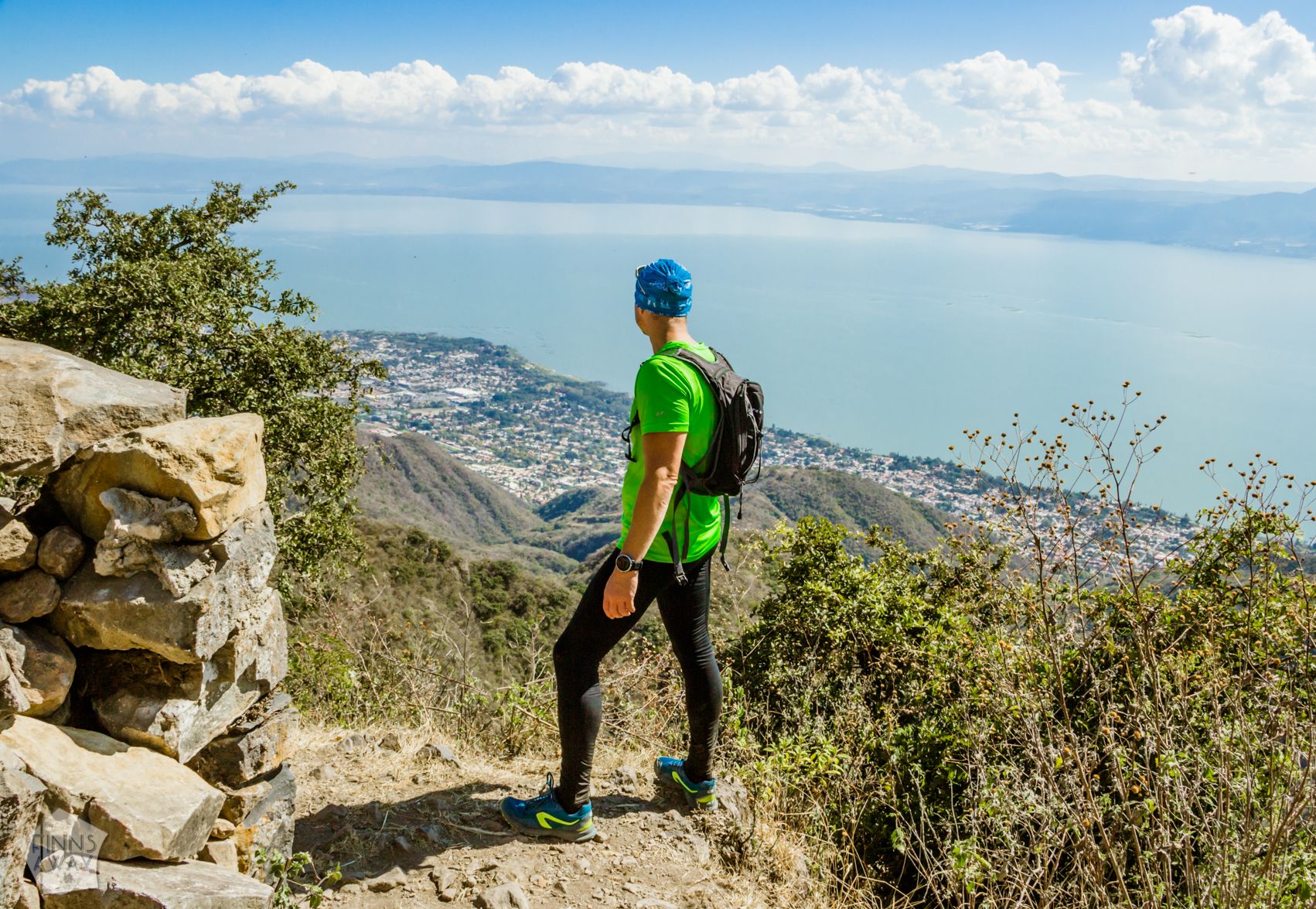 Craft beer and city life in Phoenix and NYC in February
From Puerto Peñasco we kind of hitchhiked to Phoenix, Arizona. A friendly Mexican-American fellow, Freddy, gave us a ride, and quite surprisingly, getting from Mexico to US was probably the easiest border crossing ever, as we didn't even need to get out of the car. In Phoenix we walked around the city, visited some craft breweries and went trail running in South Mountain Park nature reserve, admiring the gigantic cacti and desert landscapes.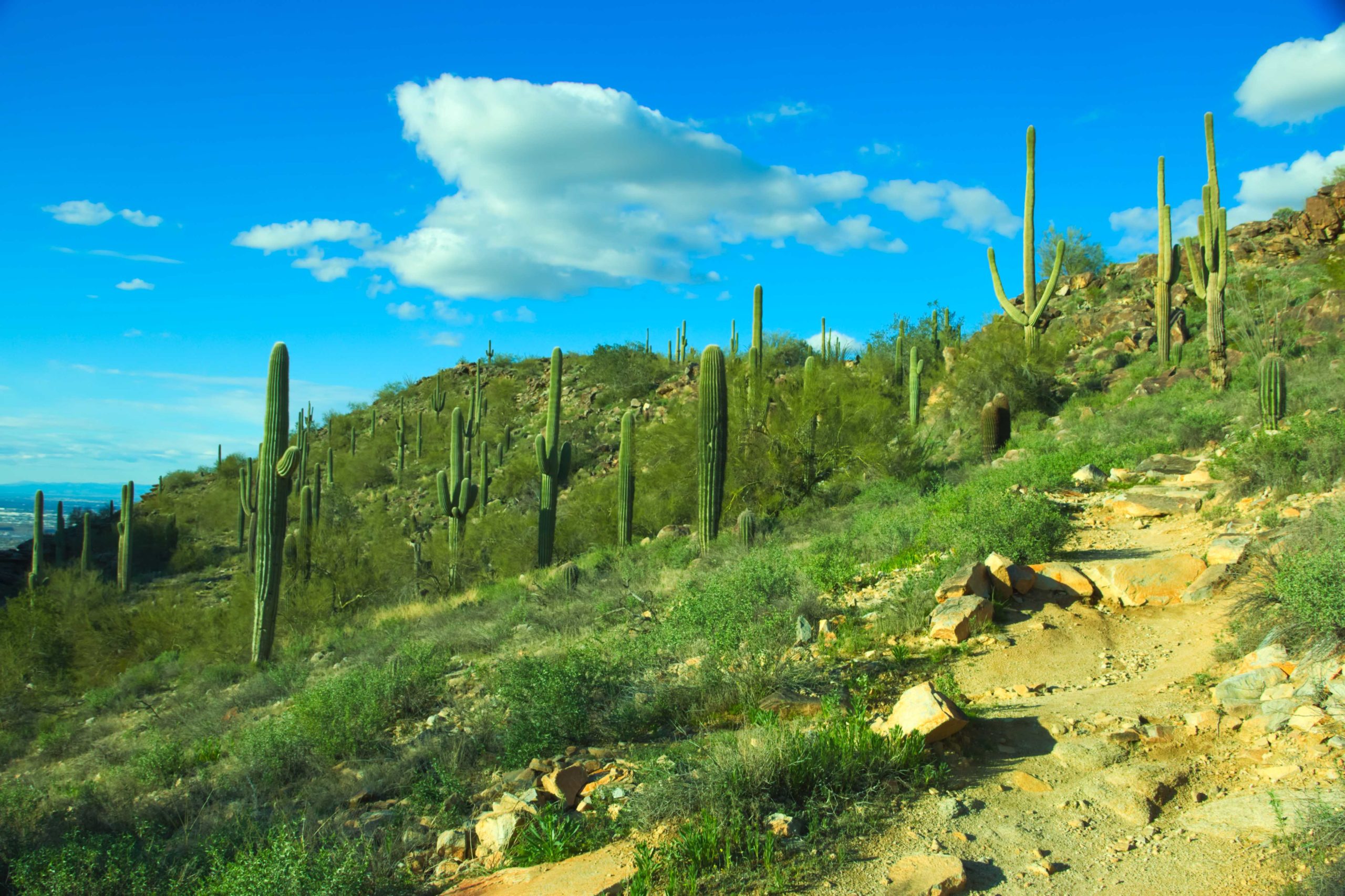 From Phoenix we flew to Newark, to go to New York City. We had found a housesit in Asturia, Queens, and so we stayed for a week there, taking care of two cute dogs. For me it was the first time in this iconic city, and it was a great experience, living like a local in NYC for a moment. We are not huge fans of big cities, and usually prefer nature to concrete jungle, but have to say that New York is something unique, and worth the hype as a must-visit travel destination at some point of your life!
While in New York, we walked around a lot, spent one day just sightseeing and strolling around Manhattan, and visited some microbreweries while exploring Brooklyn and Bronx. February is probably not the best time to visit NYC however, as the weather can be cold, windy and grey, and the trees are mostly leafless. So if you go in winter, layer up!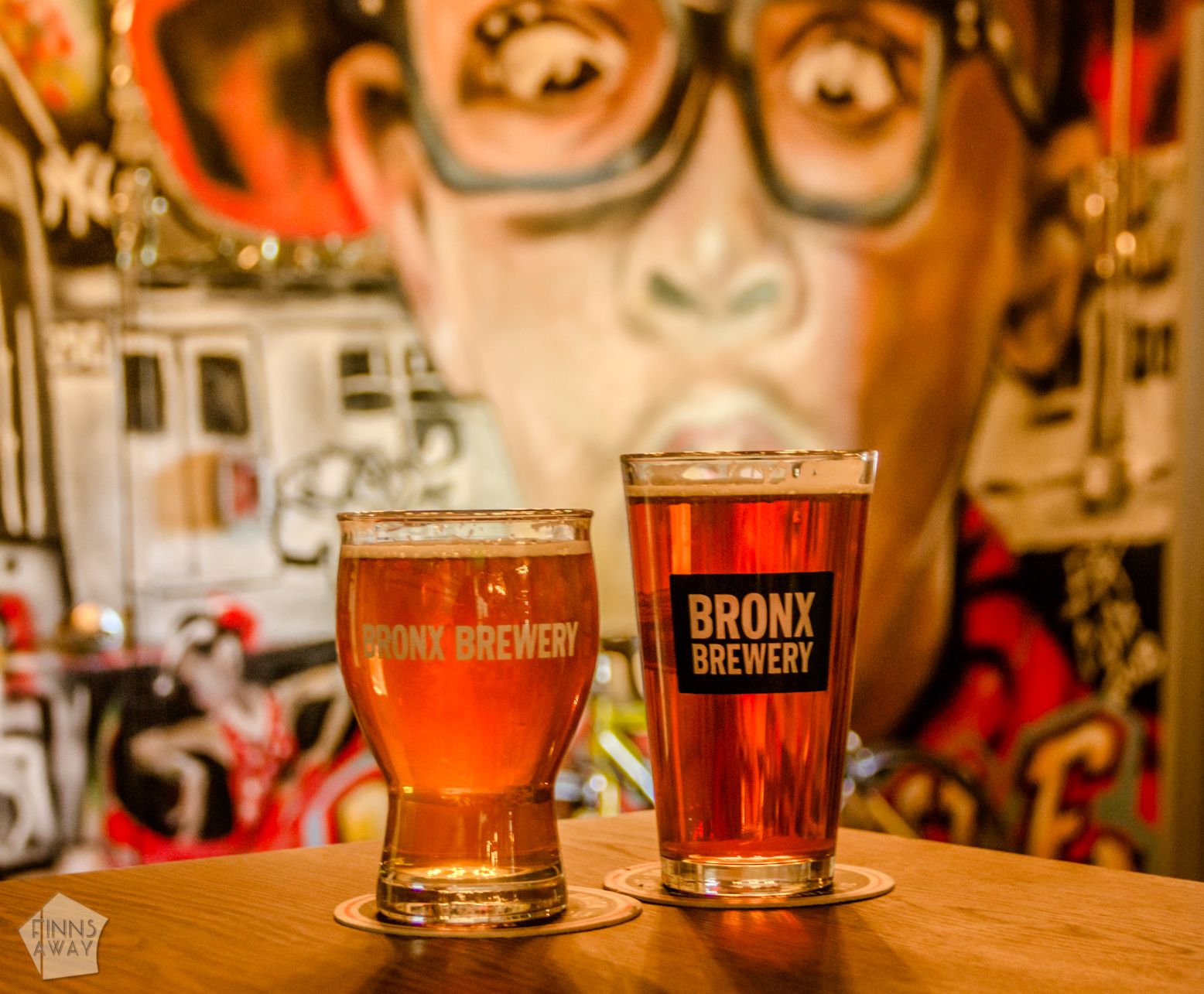 Extended stay with friends and family in Finland
In late February we flew to Amsterdam in Netherlands, and further to Finland after a couple of days. Coronavirus was already in the news, but hadn't hit Europe too badly yet, and traveling was still normal. The main reason to go to Finland in March was, like in previous years, work-related, as we were once again part of the crew of Oulu Music Festival. The two weeks long festival ended ahead of time though, after just five days, when basically the whole country was quickly closed, and all public events and gatherings were banned. The situation was confusing, and nobody knew what would happen next. We were kind of lucky to be in a familiar environment in our home country, staying with friends and family. During the spring it became clear that the state of emergency would last at least for weeks, maybe even for months, and that it would affect a huge amount of people, also economically. However, back then we still thought that life would be normal again by the autumn. Little did we know.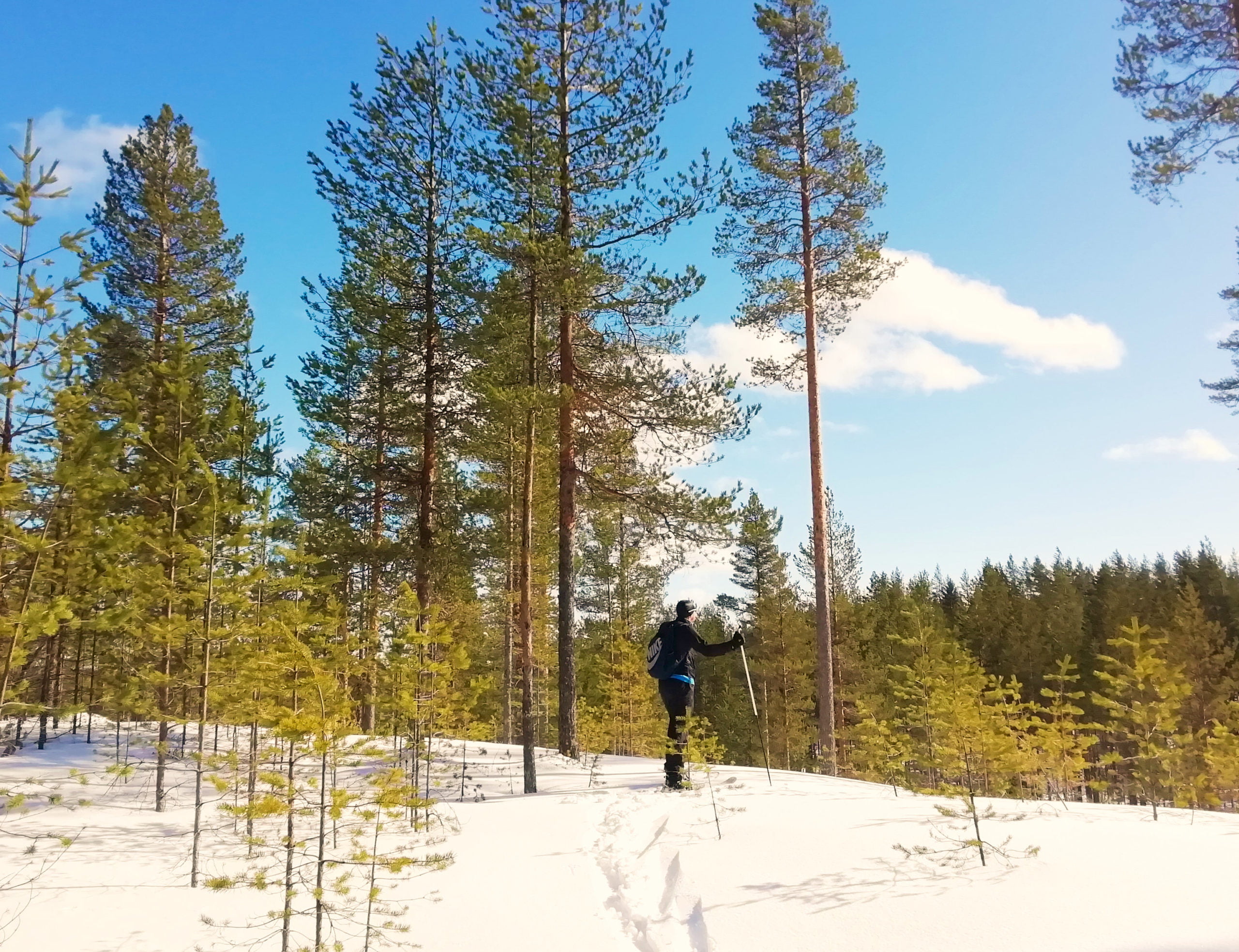 When our travels were put on hold, we had time to focus on work and writing. We got some new work projects, building online stores for small businesses, so there was plenty of things to do. We also got to enjoy the beauty of Finnish spring and summer, first skiing and snow shoeing, then trail running and trekking in the forests of Rokua National Park. In late spring we also finally visited our parents in Lapland, and started to see more friends too, when the corona situation improved in Finland.
Through Baltics and Poland to France in July
In mid June the amount of Covid-19 cases had reduced so much, that part of the travel restrictions between Finland and the neighboring countries were lifted. For us that was a signal to get ready to get back on the road. We first headed to southern Finland to meet some friends, and then in early August crossed the Gulf of Finland to Estonia. We spent the first week of the new travel season in beautiful Tallinn, happy to be able to travel again. The well-preserved and very photogenic medieval old town of Tallinn, called Vanalinn, is UNESCO listed and full of narrow cobblestone alleys lined with restaurants, cafes and galleries. Most of the structures in Vanalinn were built between 14th and 17th centuries, and the city celebrated 800th anniversary in 2019.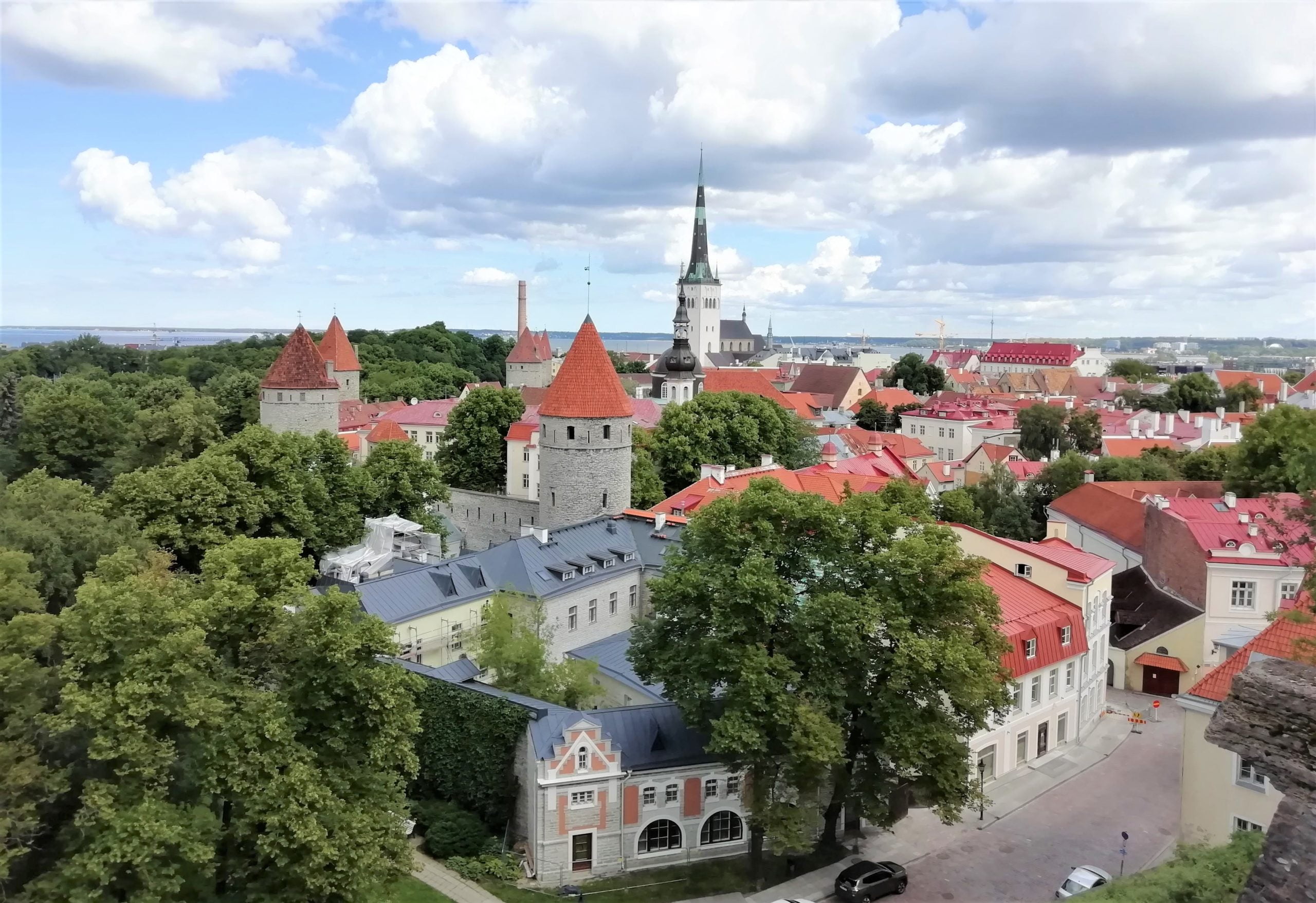 From Tallinn we continued by bus to Riga in Latvia, and after a few days further south to Vilnius in Lithuania. Riga is an old Hansa town with handsome Art Nouveau architecture, and it's said to be a city with the highest concentration of the style anywhere in the world. The Old Riga, also known as Vecrīga, was, like Old Tallinn, built in medieval times and also a UNESCO World Heritage Site. The capital of Lithuania, Vilnius, had changed a lot since our previous visit back in 2007. It's a great destination for a few days city holiday, and there is a lot to see around the capital too. We made a day trip from Vilnius to Trakai, a historic town with a handsome island castle.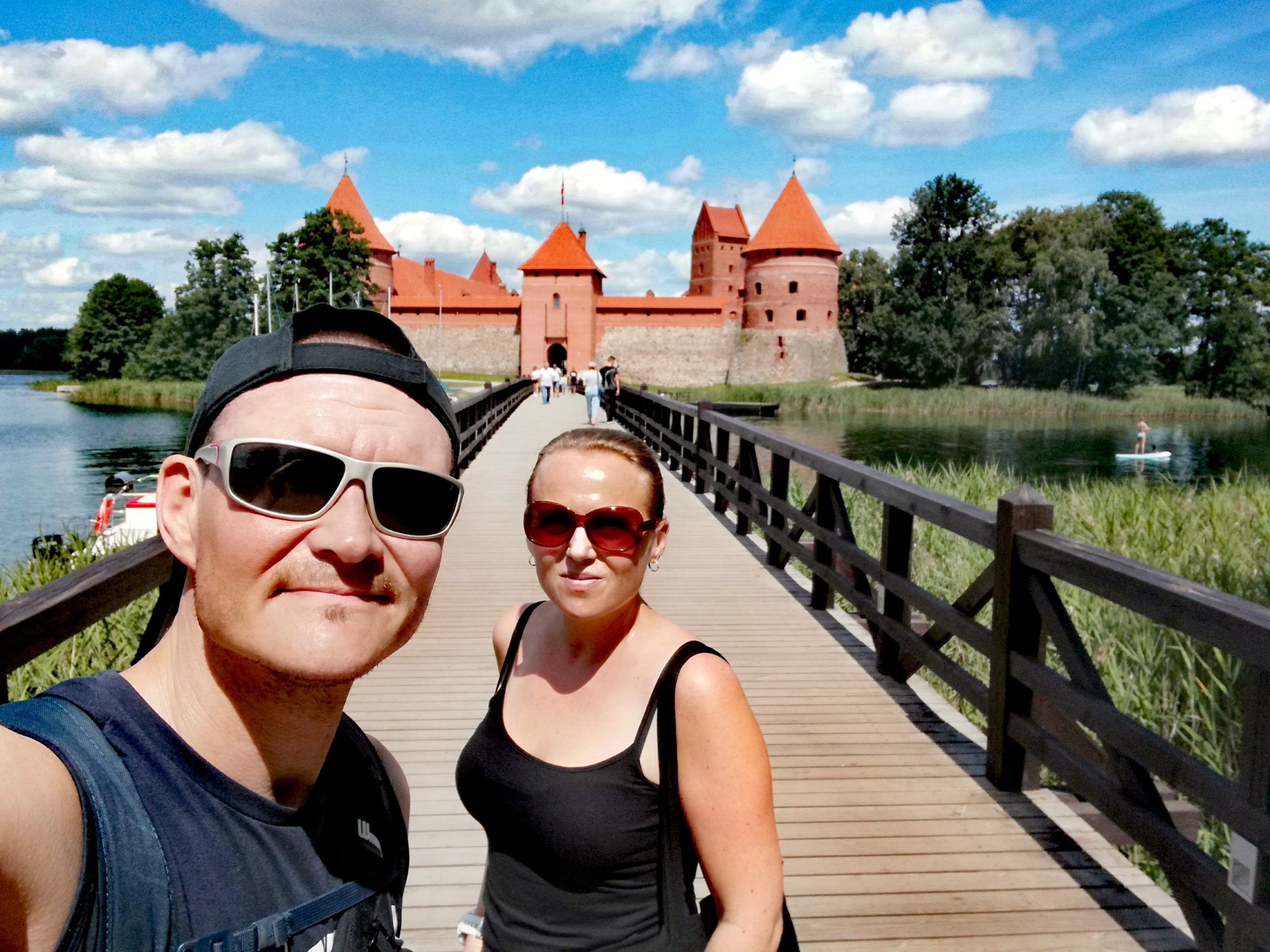 From Lithuania, we continued by an overnight bus to Warsaw in Poland. We stayed right in the city centre for a few days, partly focusing on getting some work done, but also doing some sightseeing, running in the great parks of the city and tasting quite a few Polish craft beers, that often are super delicious, and not too expensive.
Our friends, who live part of the year in France and part in Finland, invited us again to stay for a few weeks in their house in Alsace. So we decided to take a long-haul bus from Warsaw straight to Colmar in France, to minimize social contacts in Germany and France. After a 21-hour ride to Colmar we continued with a local bus to Gueberschwihr village, and settled down in that lovely and familiar environment. We were also happy to be reunited with our car, that had waited for us over the winter in Alsace.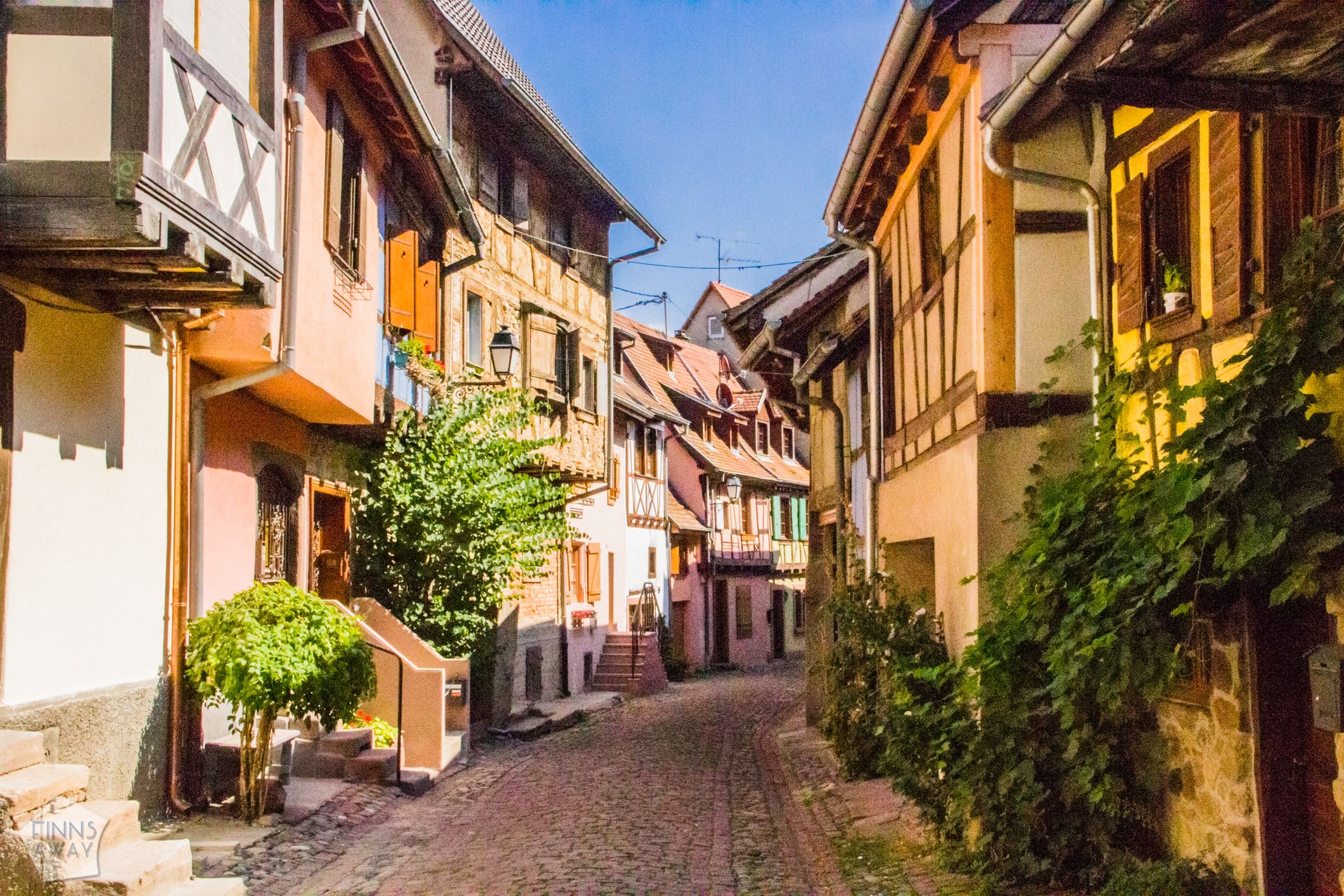 Hiking Tour du Mont Blanc in August
After social distancing, working and trail running in Alsace for a couple of weeks, it was time for a short summer holiday, which this year meant a long-distance hike in the Alps. We had planned hiking Tour du Mont Blanc already before Covid-19, and were very happy to be able to make the trek. We drove though Switzerland to Chamonix, and hiked around the Mont Blanc massif in nine days, enjoying the amazing scenery along the trail that runs in France, Italy and Switzerland.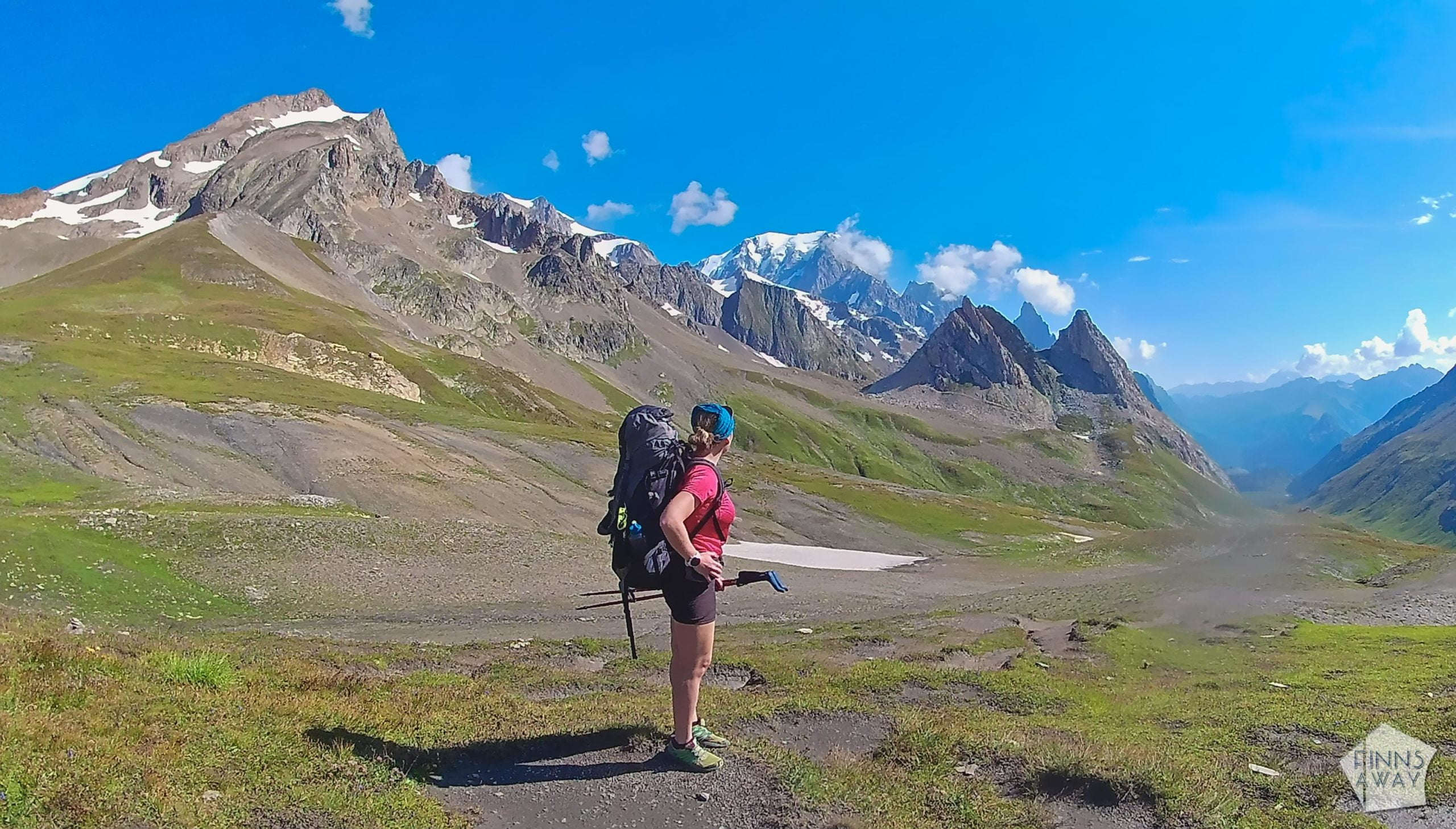 TMB was a wonderful experience, even though it was a though hike, as we carried all camping gear, and there was lot of ascent and descent when climbing over mountain passes. Luckily the weather was mostly warm and sunny, even though there were some rains and thunder also. We will soon write a detailed post about the hike and how to make it camping, without using the mountain shelters. After the hike we continued our holiday by staying for a few days in lovely Annecy in France, before returning to Gueberschwihr for a couple of weeks.
Housesitting in Dordogne, France in autumn 2020
In early September it was time for us to move again, and we were happy to find a housesitting place in Dordogne, southwestern France. We settled in a tiny village near the town of Saint Astier, and took care of Reggie, a cat that soon stole our hearts. We worked and wrote blog posts, made long trail runs and worked out in the small gym room of the house. We also did some sightseeing in the nearby areas, admiring castles, medieval villages, old city centers and the nature of Dordogne.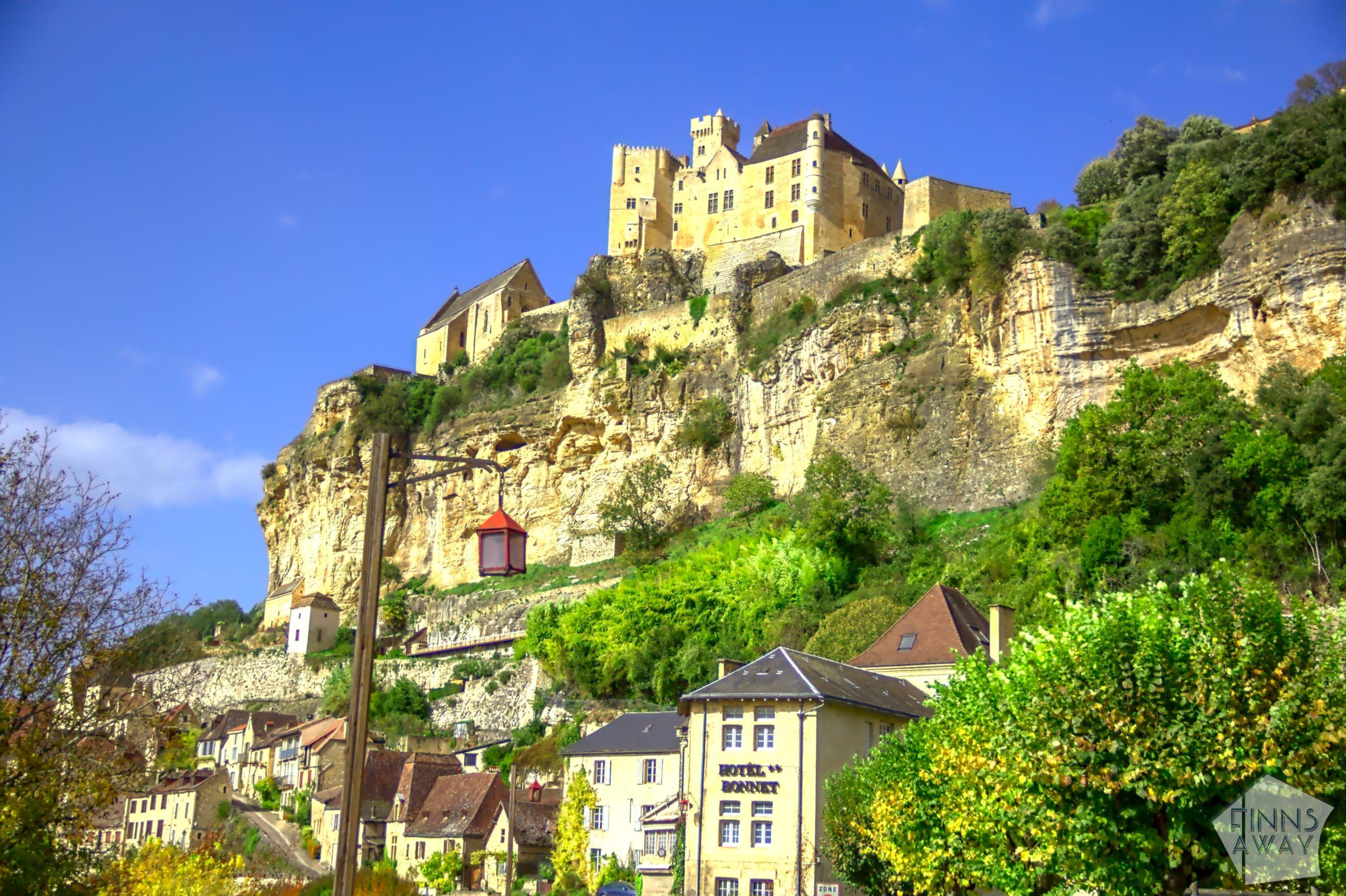 The house-owners, who were in London, were supposed to be back in October. However, when the second wave of Covid-19 hit, they got stuck in the UK, and we were also under a lockdown in France. The housesit got extended, but we had nothing against staying in the quiet countryside. It was some serious social distancing, where the highlight of the day was to go out for a run, and the highlight of the week was to go grocery shopping… but yet, we enjoyed it. We were planning to go to visit Finland again in November, but the anniversary that we were supposed to participate, got canceled. Also we had to forget the plan to go to Southeast Asia for the winter of course.
Christmas holidays in Andalusia, Spain
In mid December, after three and a half months house sitting in Dordogne, it was time to move again. We had another house sitting gig agreed in southern Spain, and despite all the travel restrictions, we were able to make the drive south, armed with a pile of papers that proved that we had an apartment waiting for us. After all the tension, it was an easy trip though, with no checkpoints and very little traffic. After the long drive we settled in Velez-Rubio, a small town in eastern Andalusia, close to the border with Murcia. We took care of Scobi, a super-cute rescue dog, over the holiday season, while his owner was in Barcelona.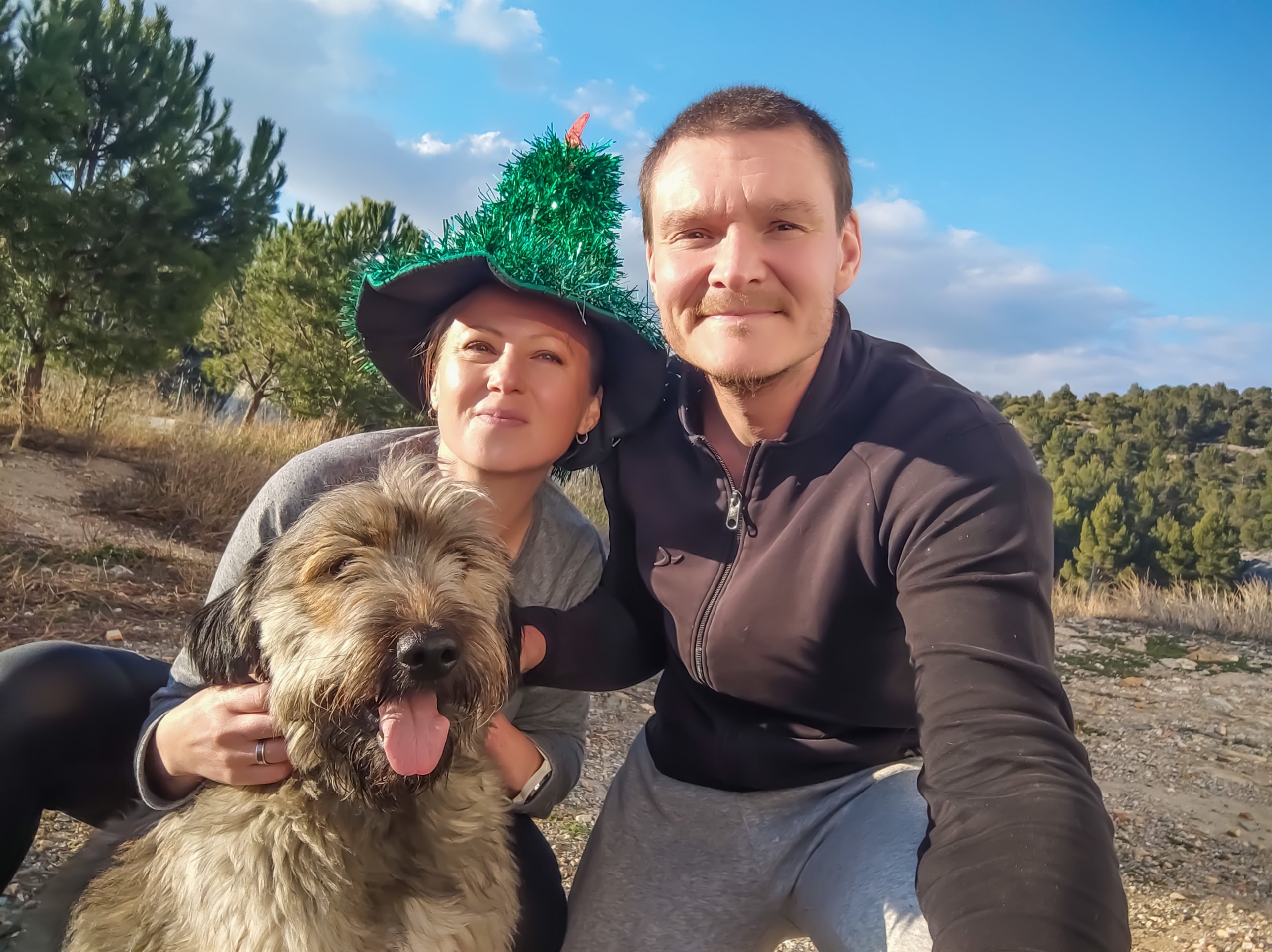 FinnsAway statistics in 2020
Visited countries: 12, including zero new countries
Ways of traveling: 5 flights, roughly 3 500 kilometers road tripping with our own car and rental cars, 2 boat trips, dozens of long and shorter bus rides between cities.
Accommodation: A lot of house sitting and staying with friends and family, but also some apartments and rooms rented via Airbnb, and hostel rooms booked via booking.com. Seven nights in hotels and 13 nights camping in a tent. All together 146 nights house sitting and in total 274 nights free of charge.
Total costs of the year: 13 424 €
Costs and revenues of the year 2020
Below is the summary graph of all the costs of our life during the year 2020. It was a quite a budget friendly year, as we traveled way less than usually, and did a lot of housesits. All the costs are for two people.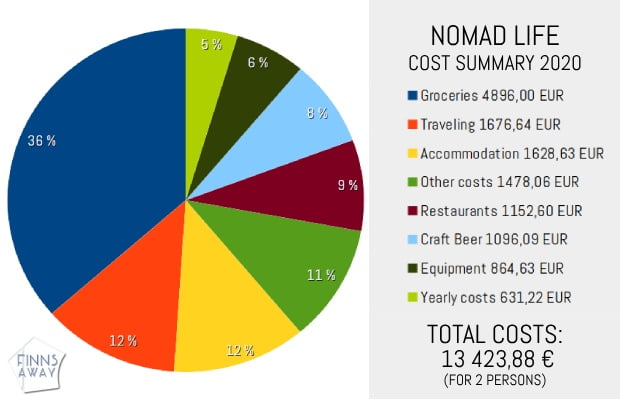 Accommodation costs sum up to 1 629 €, which is on average 17,71 € per night (excluding all free-of-charge accommodations of course). The most expensive accommodation was a hotel room in Amsterdam, 64 € per night.
By far the biggest cost category were groceries, summing up to 4 896 €, which is 13,38 € per day. We didn't eat our many times during the whole year, but cooked most of the meals ourselves. However, this total sum also includes quite a lot of wine, to be honest. Staying in Finland for over four months increased the grocery costs a lot – food is not cheap in Finland, but more importantly, alcohol is ridiculously expensive! Alcohol drinks (stronger than 5,5 %) are sold in governmental monopoly stores, and just one bottle of basic wine costs around 10 euros.
Restaurant costs were low in 2020, summing up to 1 153 € (3,15 € per day). This year we added a separate category for Craft Beer though, that includes all artisan brews enjoyed in pubs and bought from grocery stores or online stores. All in all we used 1 096 € for craft beer – a nice but rather expensive hobby!
Traveling costs, which means flights, bus tickets and rental cars and fuel, sum up to 1 677 € (4,58 € per day), that is way less than usually. Other costs, altogether 1 478 €, include new tires for our car (241 €), clothes, running shoes and accessories (643 €), all small purchases like housing goods, cosmetics, toiletries and presents, as well as entrance fees to sights and ATM withdrawal fees.
In addition to these costs of traveling and living abroad, there are the so called Yearly Costs, altogether 631 €, that consists of work related insurances (66 €), insurances and taxes of our car (300 €), phone bills (122 €) and membership fee to Trusted Housesitters (67 €). Also, there is a yearly category called Equipment, that includes bigger purchases like new phones and a laptop (altogether 865 €).
Adding up everything together, the price tag of our nomad year was 13 423,88 €, which is in average 1 119 € per month, or 36,68 € per day for 2 of us. We didn't try to get along with as little money as possible, but still 2020 was the cheapest nomad year so far, and it may be hard to get lower than this in the future. For more detailed cost information, check out our monthly cost summaries and travel cost posts from different countries on the finances page.
On the revenue side, we had income from our web-development, design and content creation work for Finnish companies and from working in the Oulu Music Festival in Finland. Those earnings sum up to around 22 000 €, which doesn't sound that much, but as it is way more than we consumed during the year, our savings increased a bit this year. In addition, we also got rental income from our apartment in Finland, but we used all that to shorten our mortgage.
FinnsAway travel blog and our other blogs
We published in total (only) 32 posts in FinnsAway blog during the year, most of them about travel destinations in Mexico and Central America, and some about traveling in Europe. Like in previous years, most of the readers came to the blog via Google searches. Due to Covid-19 people traveled less and read less travel related content, and due to that out page views dropped by 25 to 30 % compared to 2019, but total impressions of the site were actually higher than in 2019.
During the second half of the year we published less posts on FinnsAway blog, since we focused on building three totally new blog sites! Craft Beer Nomads focuses on microbrewery visits and craft beer culture, Nomad Housesitters is all about housesitting, and Finnish Elämää Nomadina blog tells our story and opens up the challenges of nomadic lifestyle to our Finnish readers.
The most popular article published in 2020 in FinnsAway blog was a post about beautiful, colonial town of Campeche in Yucatan Peninsula, Mexico.
Most read articles during 2020
Batumi by the Black Sea, Georgia
Nicosia, the divided capital of Cyprus
Visiting Meteora in winter
Hiking in Czech Republic
Castles and hiking in San Marino
Best nine in Instagram
Here is the collection of top nine FinnsAway Instagram posts in during the year. The most liked picture is from Annecy, a beautiful and historic French city that we visited in August 2020. The second shot is from Finland, taken in midsummer, and the third most popular pic is from charming San Miguel de Allende in Mexico, where we in January 2020.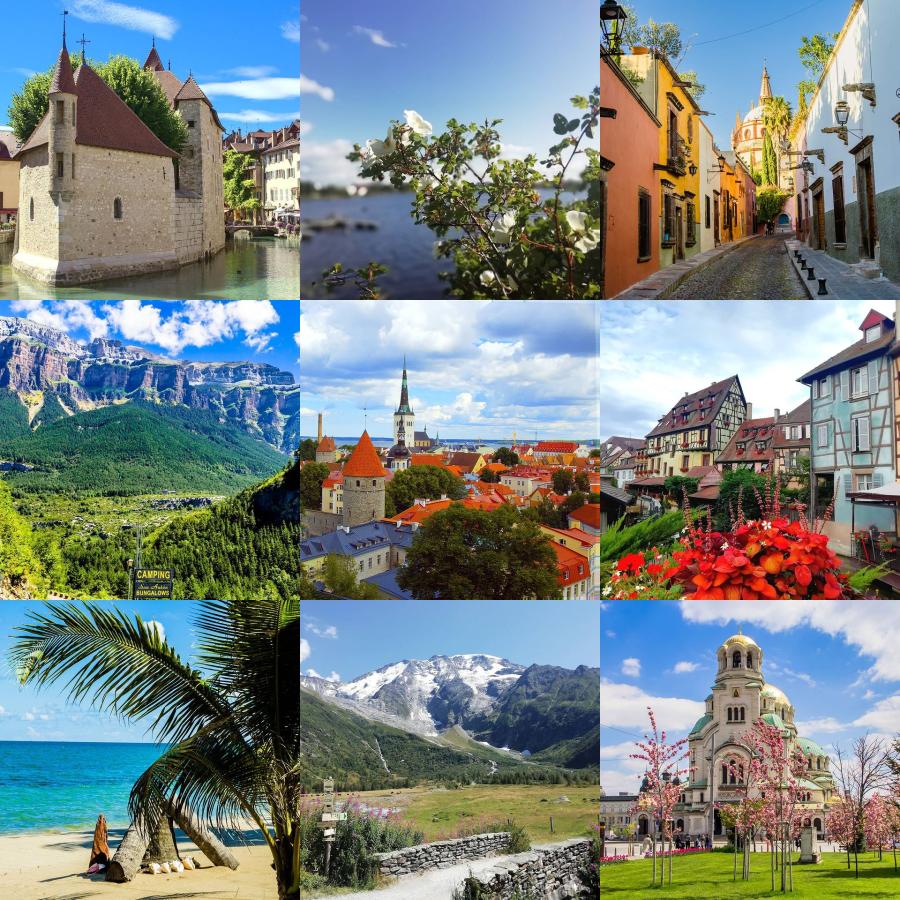 In the second row there is a picture from the Pyrenees Mountains in Spain, taken in summer 2019 actually, one pic from the Old Town of Tallinn, and a shot of half-timbered houses of Colmar in France. In the last row, a picture from Hopkins in Belize, taken in December 2019, a pic from along Tour du Mont Blanc hike, and the last one is a throwback to Sofia, the capital of Bulgaria, taken in April 2019.
2020 was a quite sporty year. As you may know, we love to maintain sporty lifestyle also when on the road, and always travel with running shoes. We often head to the mountains for either longer hikes or short day treks, and also love trail running and sightseeing runs. During the year we ran altogether 1 260 kilometres, which is over 100 km per month, and hiked or trekked 246 kilometres. We went to a gym or did some other weight training 47 times during the year. In addition, there was some cross-country skiing, volley ball, kayaking, snowshoeing and cycling, and of course a lot of walking. For more sports statistics, check out our monthly activity summaries on the sports page. Hiking Tour du Mont Blanc was one of the highlights of the year – a post about the hike will follow soon!
Well, this is a hard question! The year 2021 has began housesitting in Spain, and we expect that it will include several other housesits, even if right now, when people are not traveling, there are less open housesitting opportunities too. We are planning to stay in Spain at least the first two months of the year, and in March we are supposed to go back to Finland again, to work in the music festival, if only it well be organized. Most probably we'll stay at least until the autumn in Europe, but we are hoping to be able to travel somewhere warm for the next winter.
Thank you for following our journey, we wish you a wonderful New Year 2021!