A tiny travel guide to Phoenix, Arizona
After traveling in Mexico and Central America for several months in winter 2019-2020, we headed back to Europe via the US. Our route and schedule was defined mainly based on finding cheap flights and getting a house and pet sitting gig from New York. We found a great flight deal from Phoenix to New York, and that is how we ended up in Phoenix. We got a ride to the city from Puerto Peñasco in northern Mexico, and after a super-easy border crossing and a drive through deserted landscapes, we settled for a few days in the Valley of the Sun. In this post we shortly introduce the city of Phoenix from traveler's perspective, and provide some tips for your trip, including recommendations for craft breweries to visit.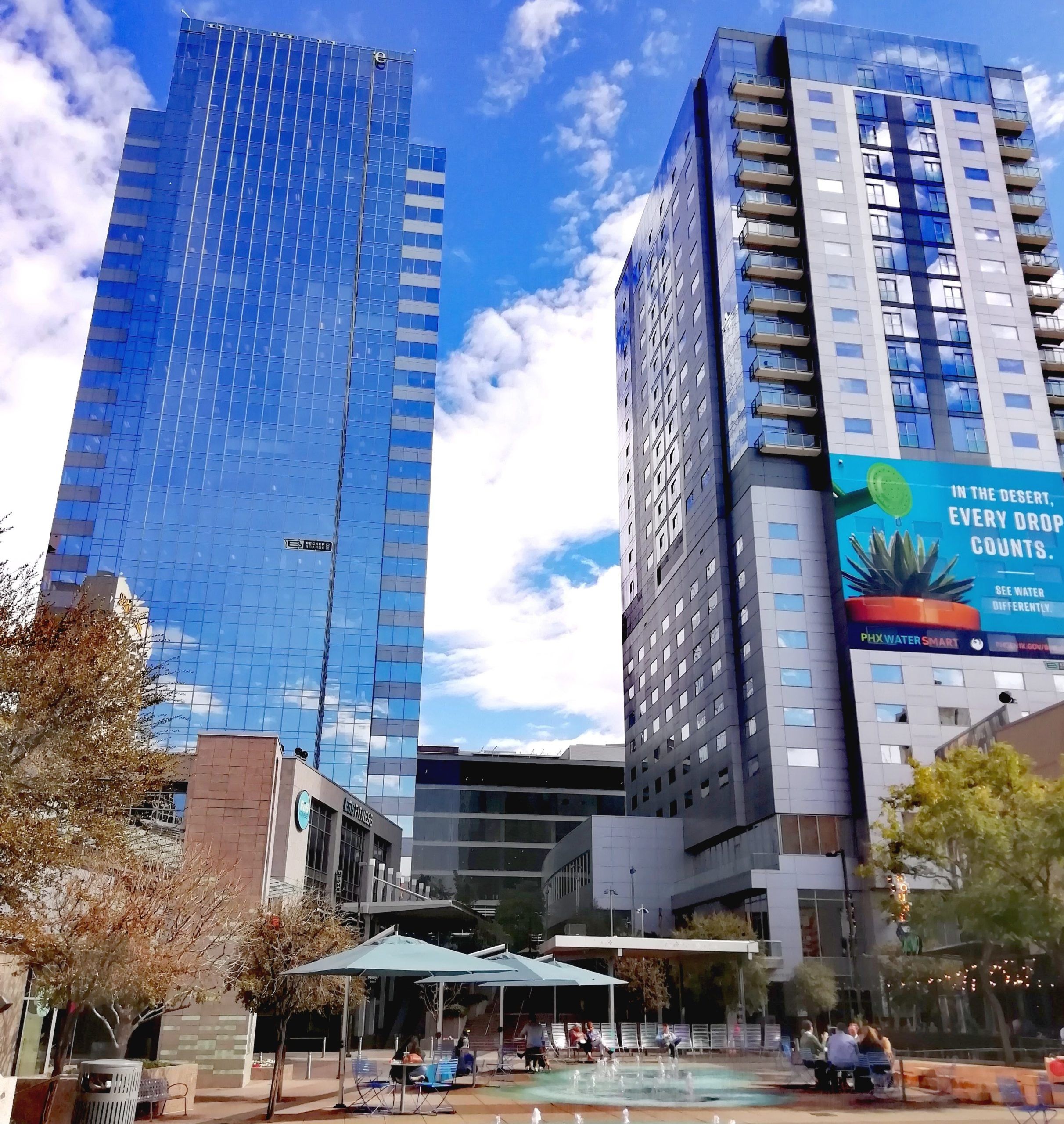 Good to know before you go
Probably the first thing that we learned when in Phoenix, was that the city is huge and not really made for pedestrians. First of all, Phoenix is very widespread, and secondly, there are only a few walking streets. The neighborhoods of Phoenix Central City merge with the surrounding urban villages and towns, and the distances are much longer than they look on the map. Downtown Phoenix can be called the center of the city, and that is the area with most hotels, restaurants and shopping areas, and there are also some historic quarters. Note that Greater Phoenix means a huge metropolitan area, including more than 20 cities and towns, more or less grown together.
We had heard it's necessary to have a car if you live in Phoenix, and that because nearly everyone has one, the public transportation system is substandard. After moving around the town for a few days, we dare to disagree a little. The light train system is very handy, even if it's limited to just one long line (extensions have been planned and under construction). Light train is also connected to the airport shuttle for the Phoenix Sky Harbor International Airport, which makes getting to and from airport easy. Beyond trains, the city buses cover almost every corner of the Central City. Public transportation is also moderately priced, as you can buy a day ticket for the light train and local buses with just 4 USD, and use it as much as you want during the day.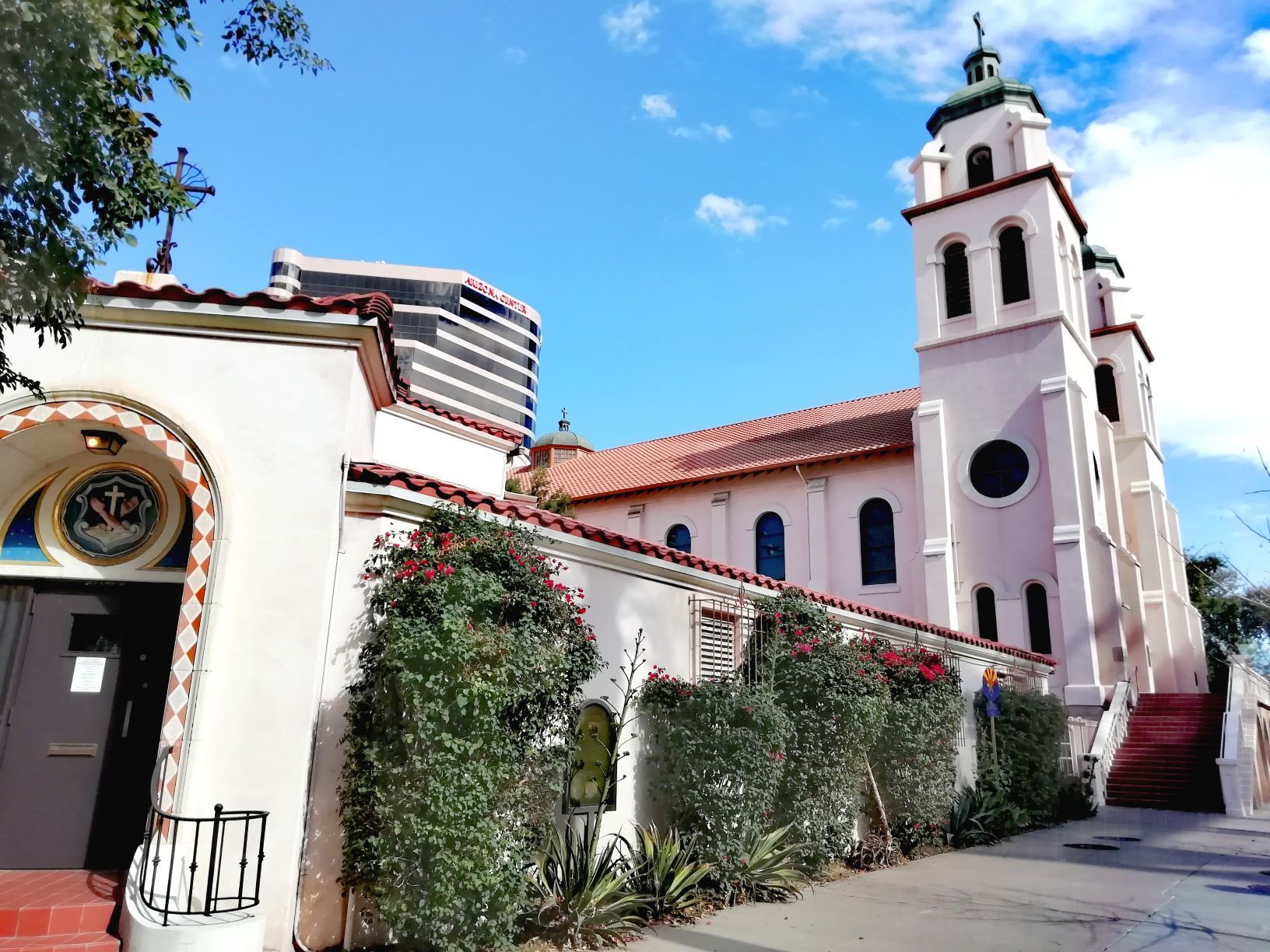 We also learned that Phoenix is almost always sunny, and the desert climate can be hot to suffocation. The summer months are very hot dry, so the best time to visit is from autumn to spring. When we visited the city in mid February, it was warm enough to wear shorts and T-shirts during day time, but the evenings were rather chilly.
Trail running or trekking in South Mountain Park and Preserve
Situated in the middle of Arizona, a state famous for deserted landscapes, it may come as a surprise that Phoenix is surrounded with mountain reserves. Those mountain areas are not covered with forests though, as the desert theme continues in the mountains, with dry landscapes, huge cacti and bare rock summits. There are a bunch of hiking trails to choose from in and around Phoenix.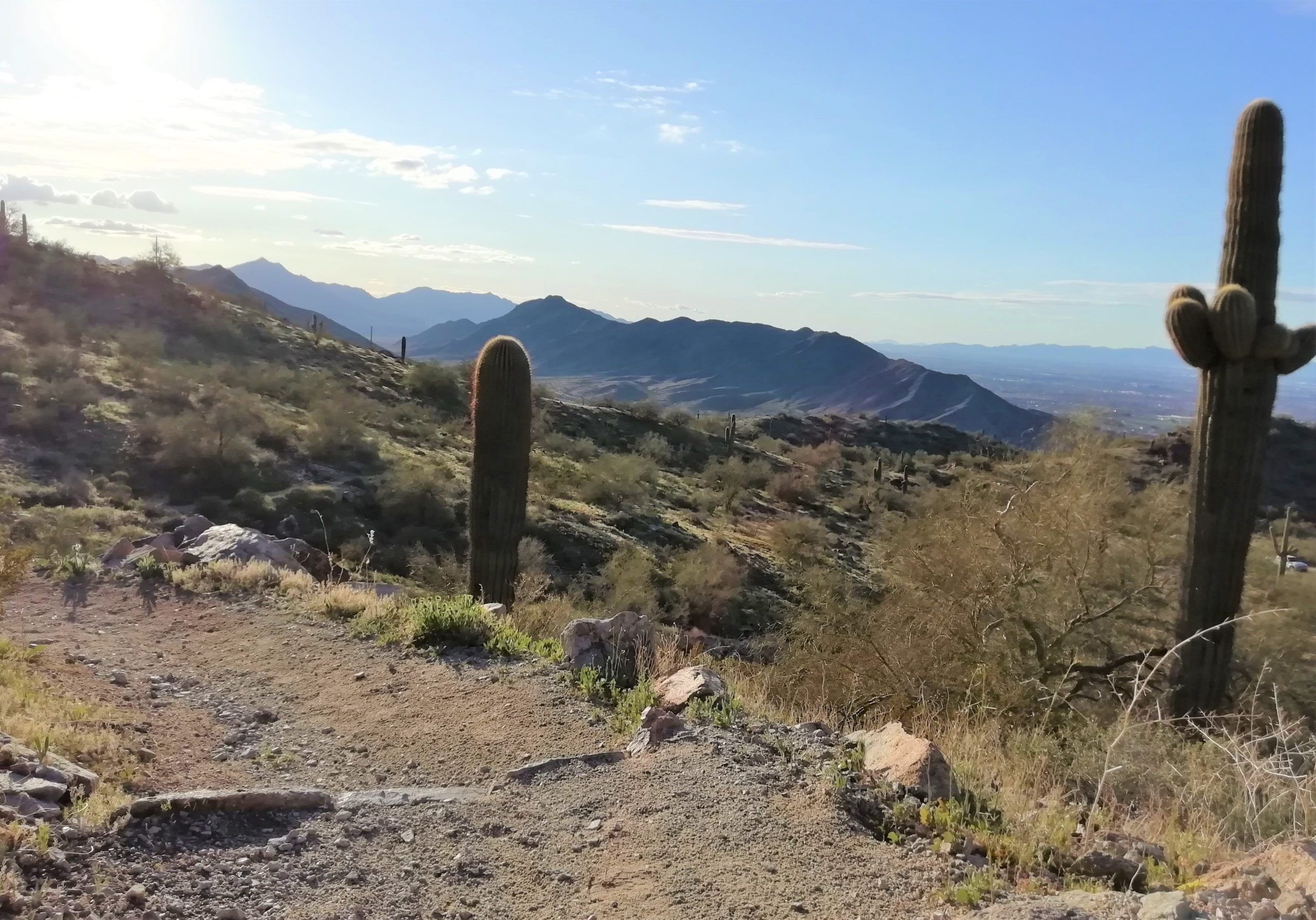 We chose to go for a trail run in South Mountain Park, because it was easy to access using public transportation. We ran up to Dobbins Lookout, that offered great views over the city, and admired impressive cacti on the way. In total we made a 14K trail run, with 400 meters vertical, before getting back to town by bus (number 7). A recommendation to head to the mountain trails if only you have a free afternoon when in Phoenix!
Everyone who knows something about craft beer, is aware that the United States is to "blame" for the worldwide craft beer revolution. There are countless of great breweries in the US, probably in every state and in all the big cities, and the US is also home to some of the worlds best rated craft brews. Phoenix in Arizona is no exception, and there are bunch of reputable microbreweries in Greater Phoenix. We write more about craft beer in Craft Beer Nomads blog, but also here a recommendation to pop in the taproom of Helton Brewing Company when visiting Phoenix! This small brewery produces excellent craft beer, with passion and long experience. Another great destination for craft beer enthusiasts is O.H.S.O. nanobrewery in Arcadia.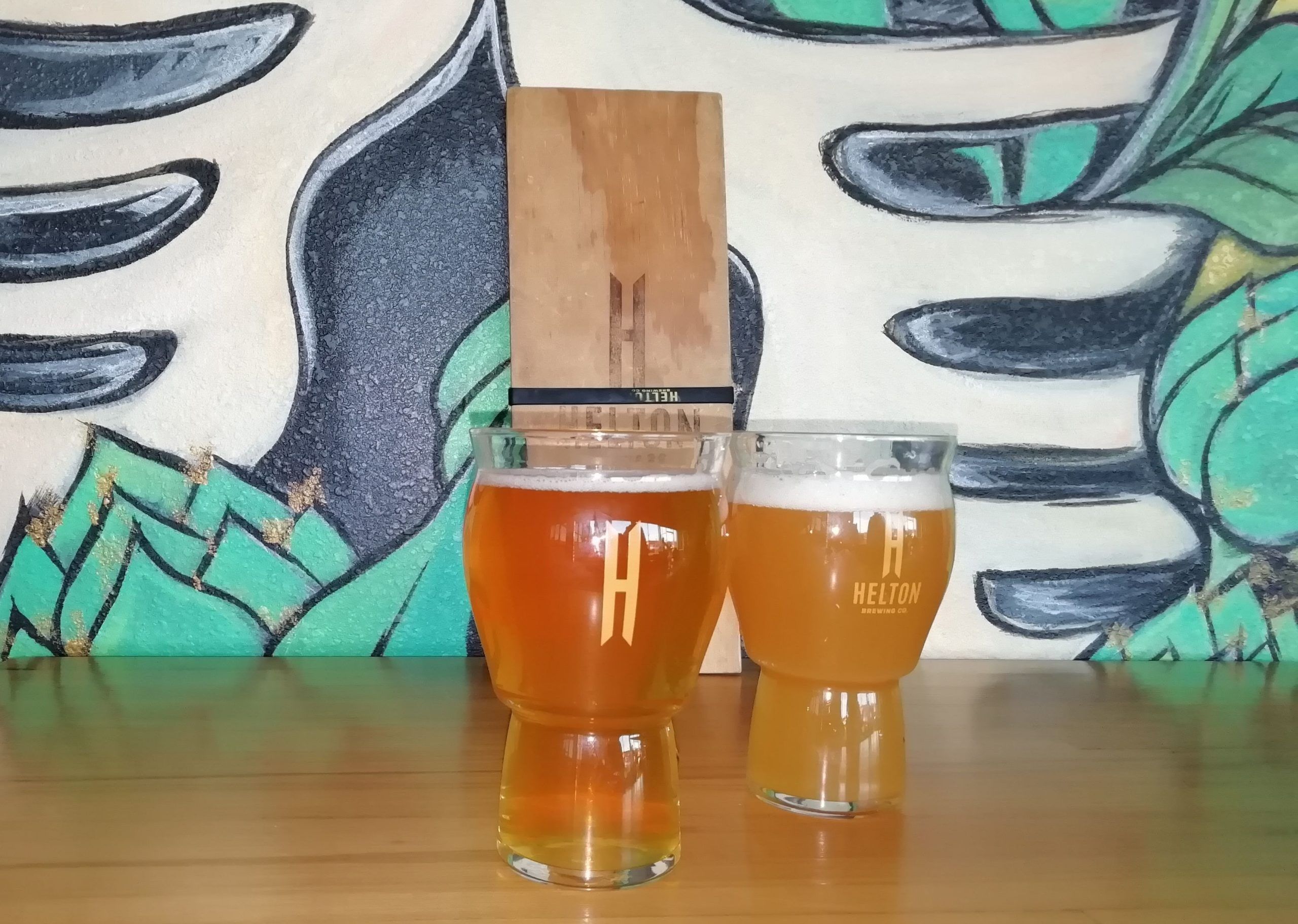 Other things to do in Phoenix
Looking for more things to do in Phoenix? Well, there is plenty of interesting travel destinations in the city – here some tips for things to do in Phoenix. The Desert Botanical Garden is famous not only for the cacti, but for their collection of over 10 000 different varieties of plants. The garden is said to be a great destination for both kids and adults, and you should reserve several hours for exploring the big area with walking trails.
Roosevelt Row Arts District is a cultural walking area with a lot of impressive street art, and the Roosevelt Row area is also home to a lot of restaurants, cafes, bars, boutiques and galleries. Close-by is the Japanese Friendship Garden of Phoenix, with walking paths, ponds, streams, waterfalls and of course a lot of Japanese plants. Arizona Science Center is a huge science museum and learning center with a huge amount of exhibits. The friends of more traditional museums could enjoy a visit to Phoenix Art Museum or Music Instrument Museum for example. For those who love riding, there are several operators organizing horseback riding tours in the desert landscapes outside the city.