Yucatan Peninsula: Postcards from Campeche
When it comes to beautiful colonial towns and historical centers in Mexico, Campeche definitely is one of the pearls. This port city and capital of Campeche State is situated in the west coast of Yucatan, by the Gulf of Mexico, and is famous for well-preserved baroque colonial buildings and a walled old town with military architecture. Campeche is not on the well-worn tourist route of Yucatan Peninsula, and thus sees a lot less visitors than the east coast with famous Riviera Maya. In this post we introduce things to see and do in Campeche via picture postcards.
Campeche city walls
San Francisco de Campeche was originally an indigenous village, called Ah Kim Pech, and the city of Campeche was founded in 1540 by Francisco Montejo. City walls and fortifications were built by Spanish colonialists in the late 17th century, to protect the city from pirates and buccaneers, who constantly attacked the town.
Puerta de Tierra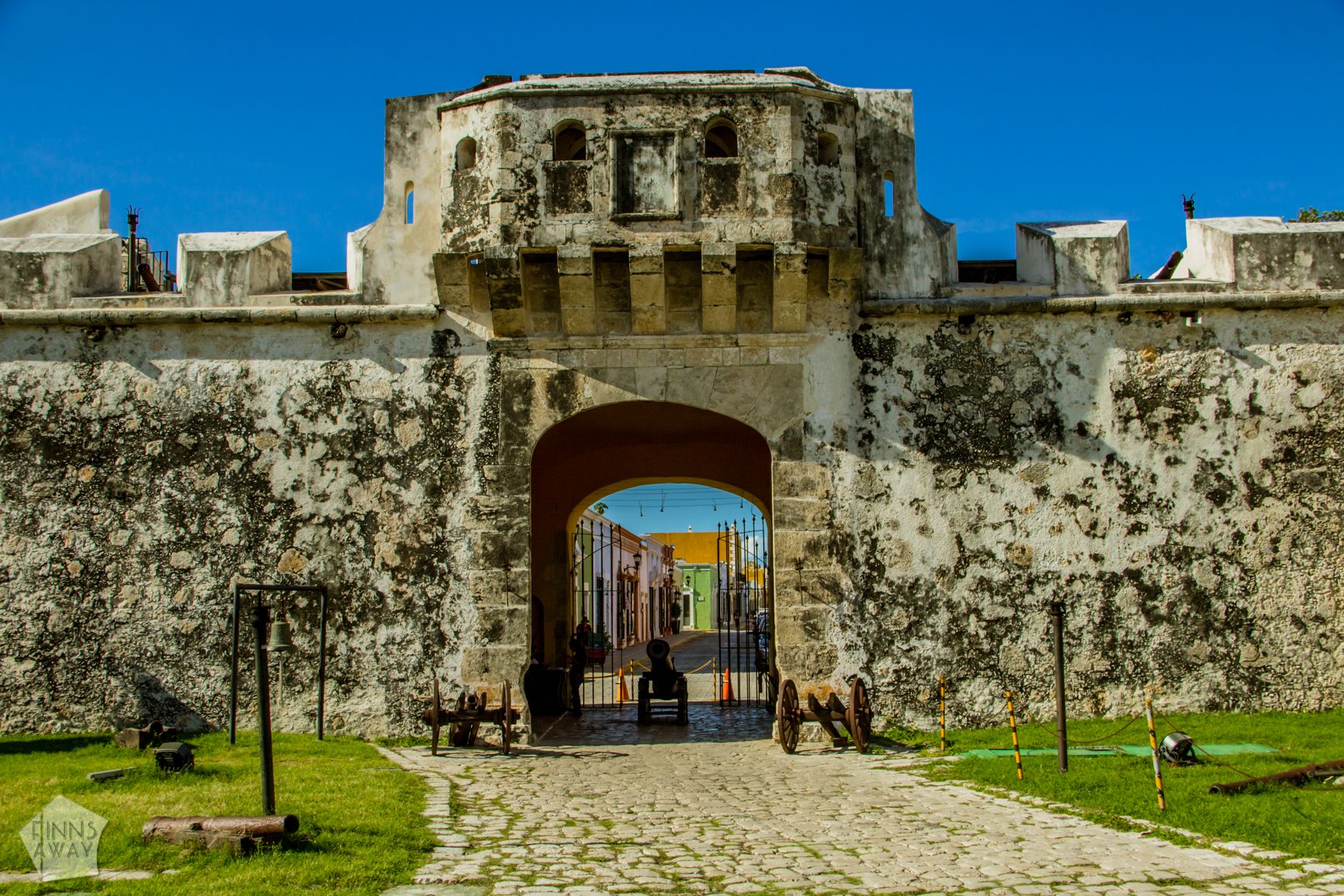 Puerta de Tierra, or the land gate, used to be the main entrance to walled city of Campeche, and is today one of the landmarks of the city. In the evenings (in weekends) the gate is lit and there is a light show and a play about the history of Campeche. There is a small admission fee to climb on top of the fortifications, where you can make a short walk on top of the wall, enjoying nice views over the historical center.
Bastions of the old fortifications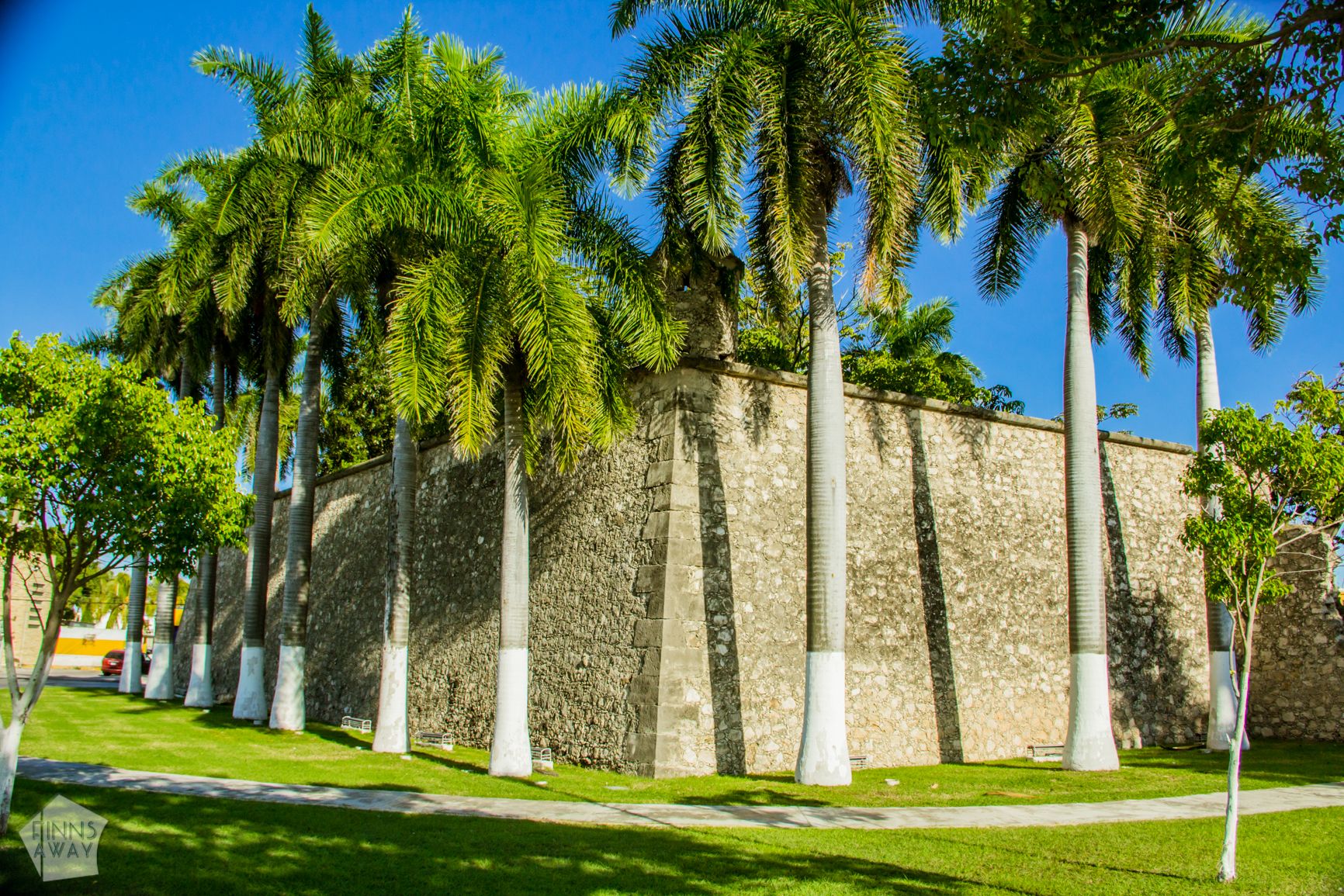 Large parts of the old city walls have been taken down, but there still are two sections of the wall left, and most of the original bastions still exist. The bastions around the historical center hold small museums and even a tiny botanical garden. Baluarte de San Carlos bastion is free of charge (November 2019), and in the fortification you get to explore the history of Campeche and admire the views on top of the bastion.
Colonial historical center of Campeche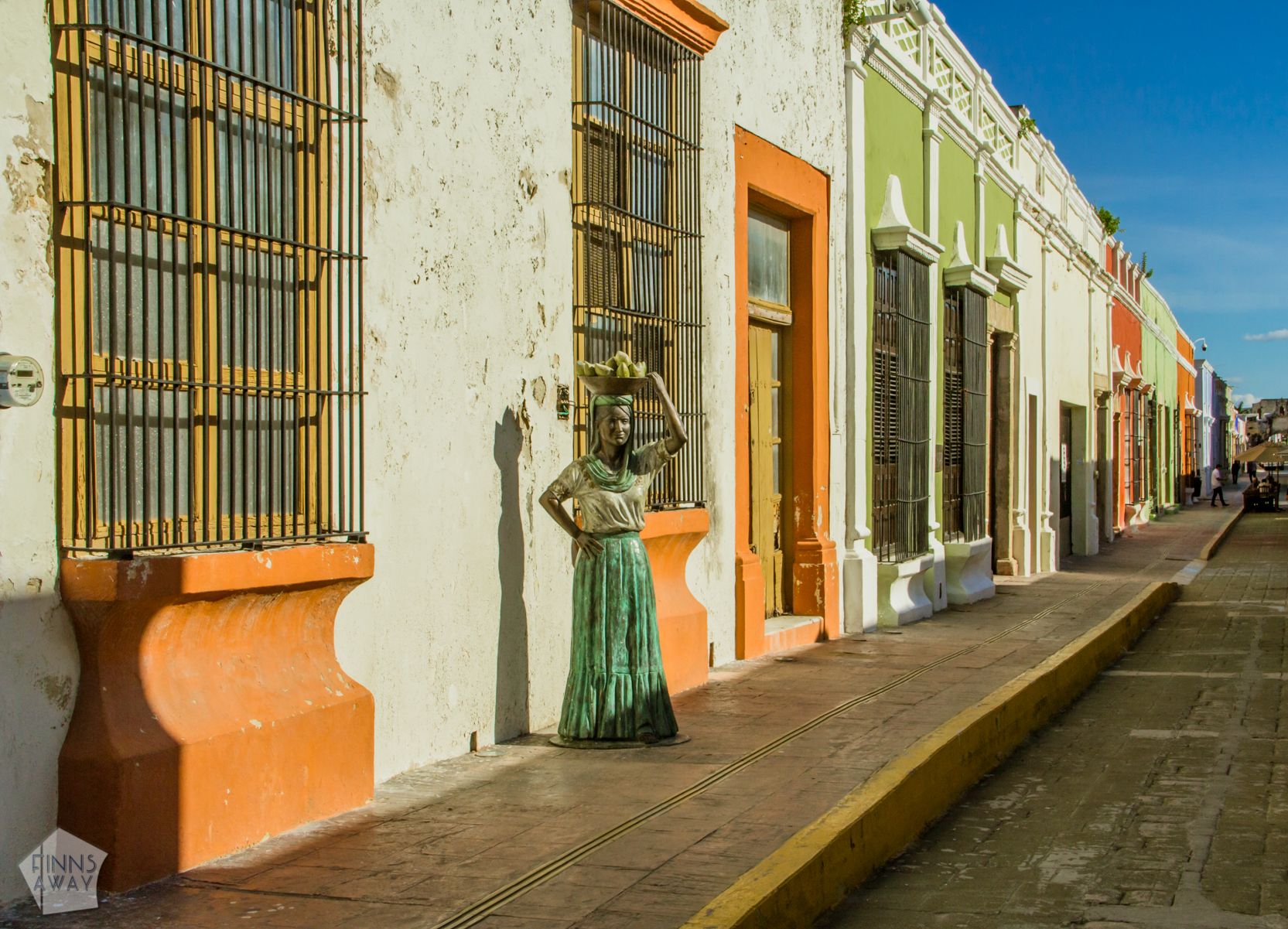 The stunning Campeche old town is full of perfectly restored colonial houses, and the whole area was listed as UNESCO World Heritage Site in 1999. There are over 2000 historic and protected buildings that have been restored to original condition, or at least the facades are, and even the power lines have been hidden underground to make the streets look authentically old and colonialist-style. Taking a walk along the colorful streets of the walled historical center is a must for every visitor, and the beautiful houses in every color will make you want to take a photo in every corner.
Independence Square and Campeche Catherdal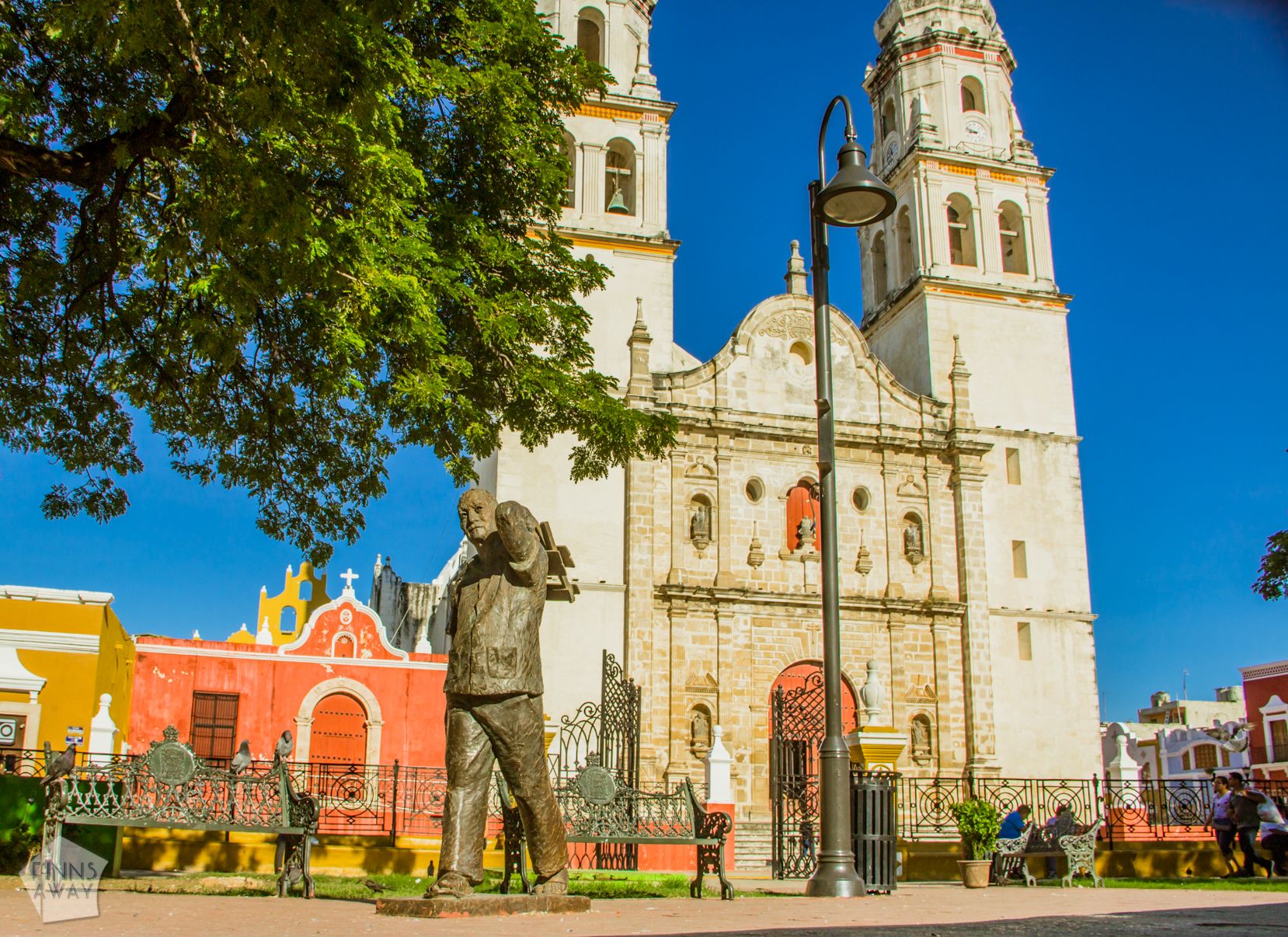 Independence Square, or Plaza De La Independencia, is the central square of Campeche, and a great place to hang out and marvel the surroundings. Catedral de Nuestra Señora de la Purísima Concepción is one of the landmarks of the city, and with limestone walls and high towers it's a magnificent sight.
Malecon
Malecon, the waterfront boulevard of Campeche, is great for jogging and watching the sunsets. The main sights include monuments, the letters of Campeche and an enormous flag of Mexico. Continue 3 km southwest from the flagpole, and you'll arrive in Fort San Miguel, a small historical fortress with museum.
Sunset views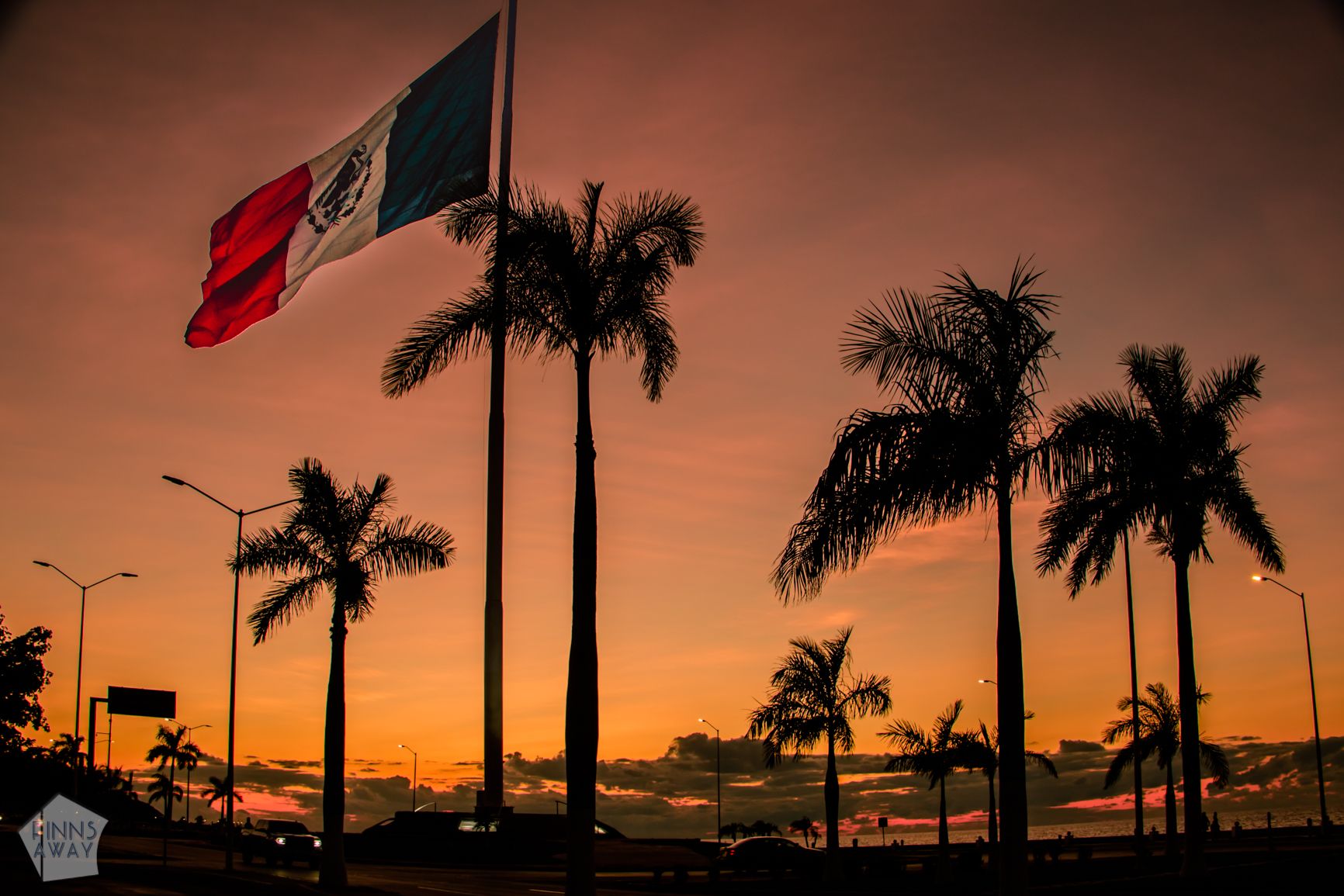 Sunsets in Campeche are amazing, and seem to last for hours. The best place for sunset views is the Malecon, or one of the roof top terraces of the old town. Setting sun also paints the colonial streets with soft colors, giving them different look than during the day.
Santa Ana neighborhood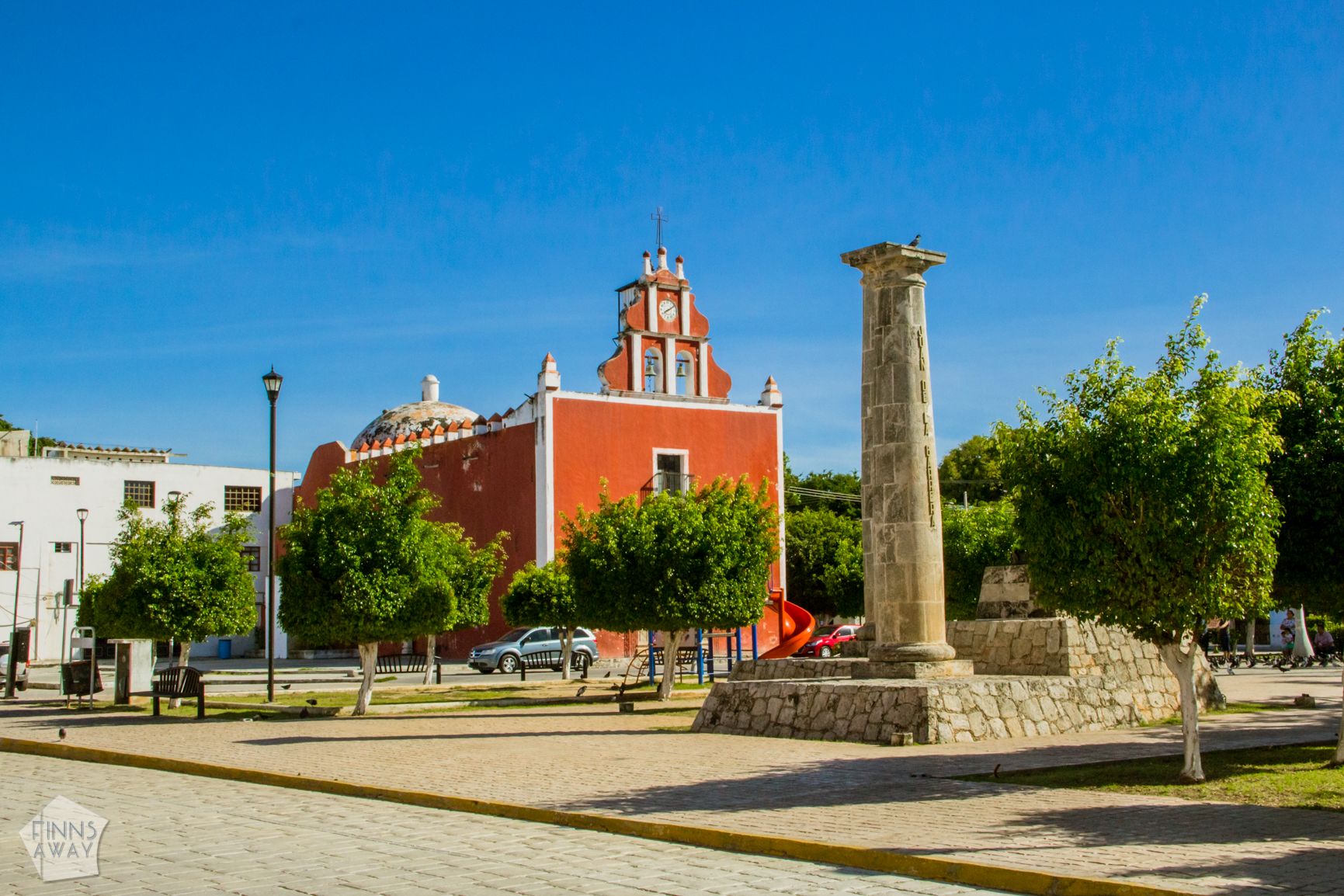 The walled city of Campeche is surrounded with traditional neighborhoods, that also have rich colonial heritage. Barrio de Santa Ana just outside the walls is worth the walk there – visit at least lively Santa Ana square with beautiful Santa Ana Church and Alameda Francisco de Paula Toro park with a walkaway that leads to Puerta de Tierra. We actually also stayed the nights in Santa Ana, since we found a reasonably priced Airbnb apartment from there. (Join now in Airbnb and get a discount of your first stay!)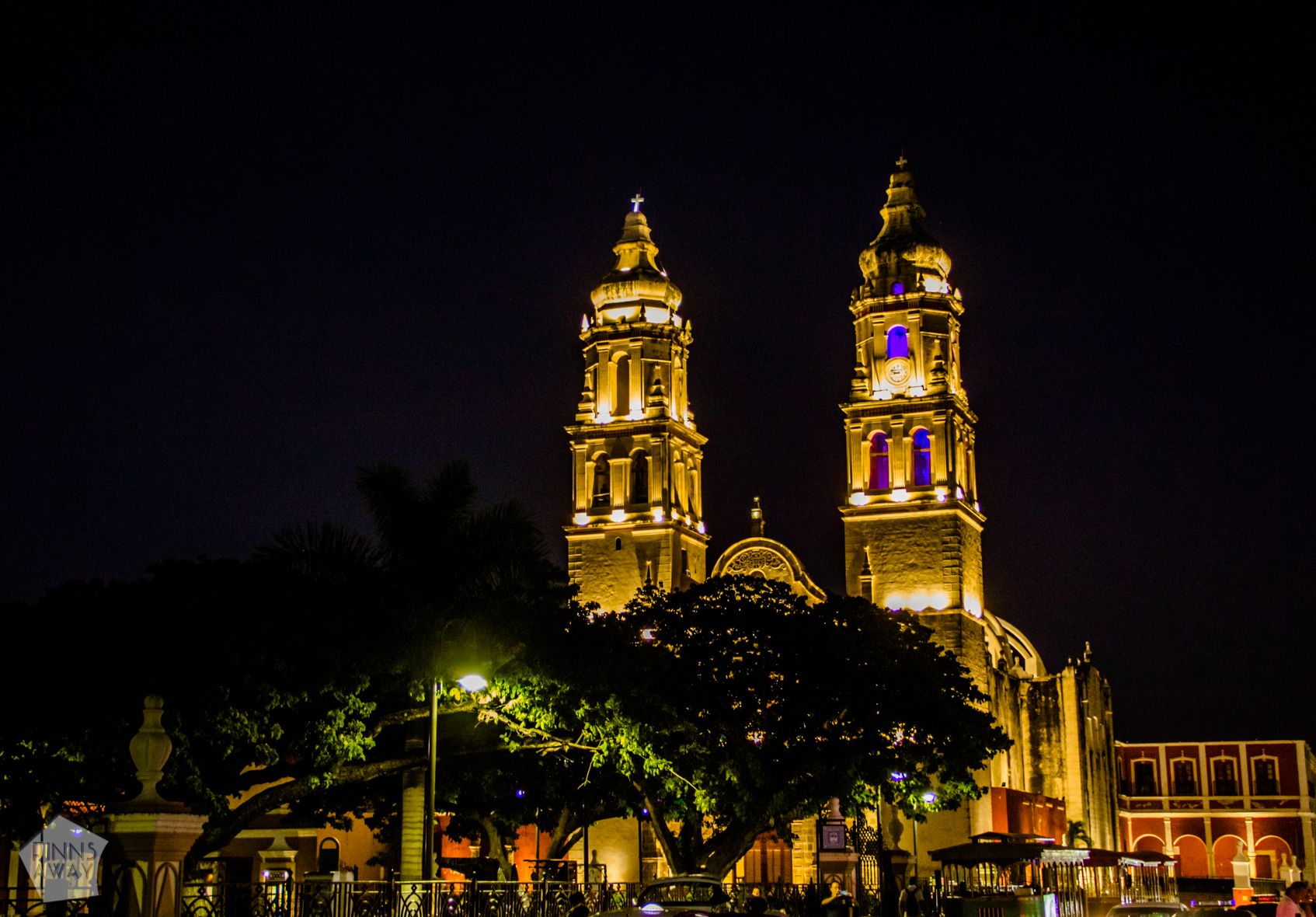 Shortly, this is how San Francisco de Campeche looks like, and believe us, it's even more beautiful with your own eyes, so consider adding it to your Mexico must-see list! Campeche is worth a trip as it self, but also a great base to explore nearby Mayan ruins, which there are plenty in Campeche State!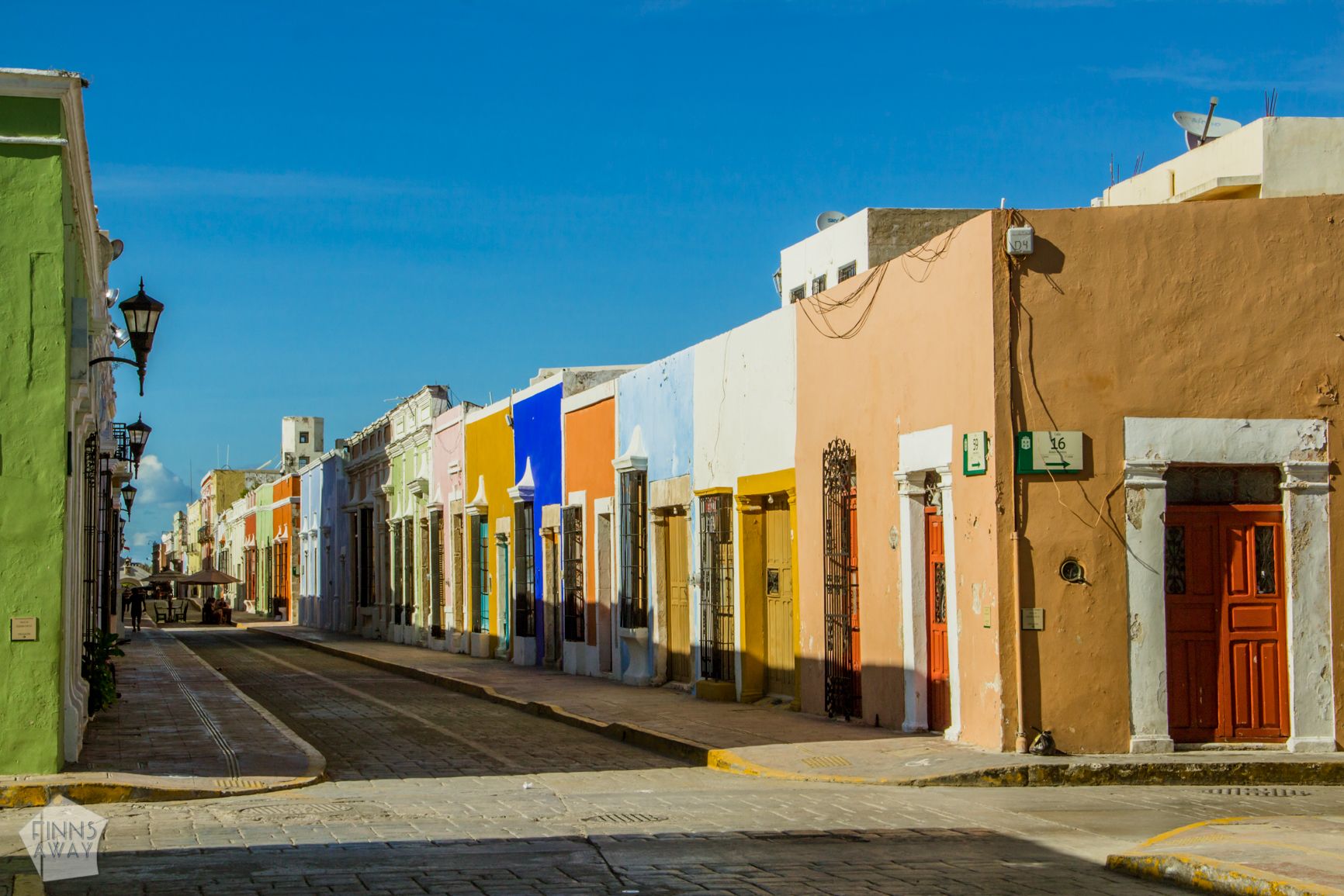 We are sorry that this post was not useful for you!
Let us improve this post!
Tell us how we can improve this post?