Postcards from Hopkins, Belize
Belize is a small Central American country by the Caribbean Sea, southeast from Mexico and northwest from Guatemala. It's in many ways a diverse country – the nature varies from dense rain forests to coral reefs, the society is an intriguing mix of different cultures, and there are seven recognized languages, English being the official one. For travelers it's a tropical wonderland packed with activities both inland and underwater, but a word of warning for budget travelers, it's not one of the cheapest Central American countries for sure. In this post we introduce Hopkins, our travel destination in Belize.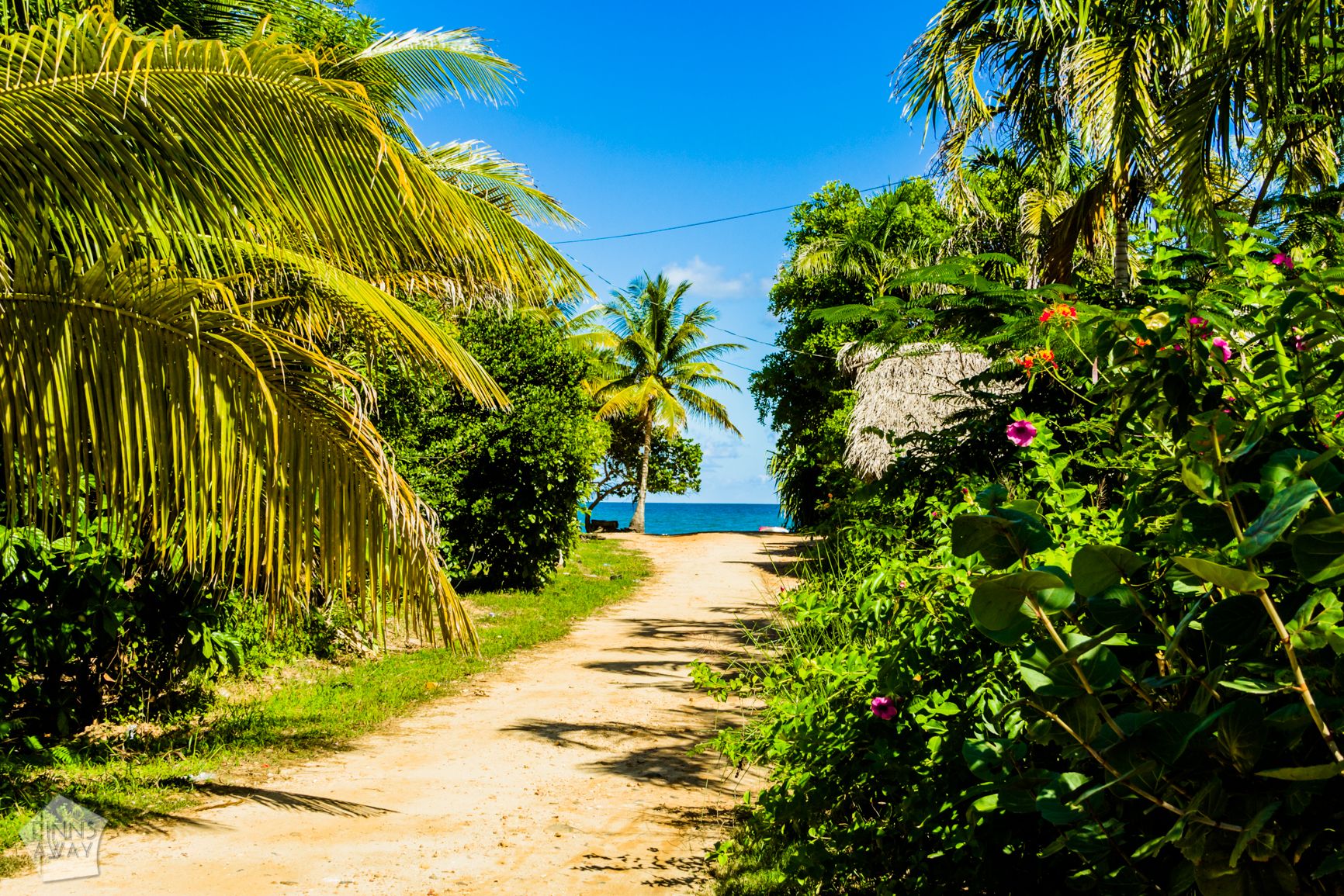 Hopkins in the southeast coast is a beach holiday destination, that has grown from a fishing village to a popular, though still small town with all the services that travelers may need. There are also quite a lot of expats living in Hopkins and surroundings, either year around or seasonally. Hopkins is more budget-friendly destination than the islands of Belize, and it's also possible to go diving and snorkeling from there. Organized day tours can take you to the Belize Barrier Reef or to spend a day on one of the tropical islands. You could also rent a kayak and explore the coastline, or head to day trips in inland destinations, like Mayan temples, waterfalls, nature parks or wildlife sanctuaries. Or, you could just take it easy and stay in Hopkins, swimming and sunbathing on the sandy beaches right next to the village.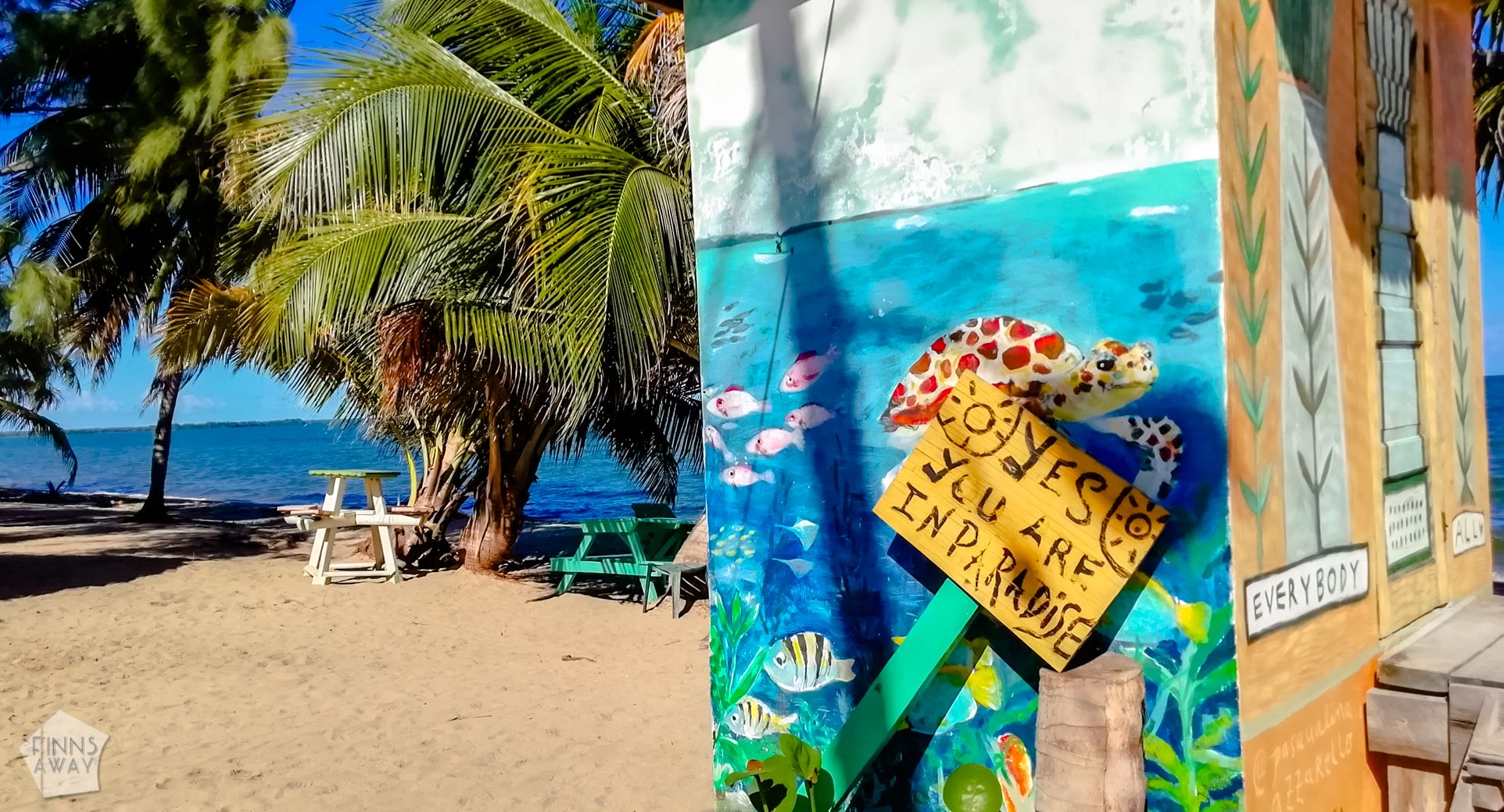 The main tourism season in Belize is the dry season from December to May. When we visited in late November, Hopkins was very quiet, but the weather was perfectly sunny. To avoid the crowds and get lower prices on accommodation and flights, November is great, as are the early summer months June and July. Also the rainy season doesn't mean constant clouds and rain, but in stead more often it's about daily showers, that soon gives way to the sun again. On the other hand, keep in mind that there is a risk of hurricanes and tropical storms during the rainy season.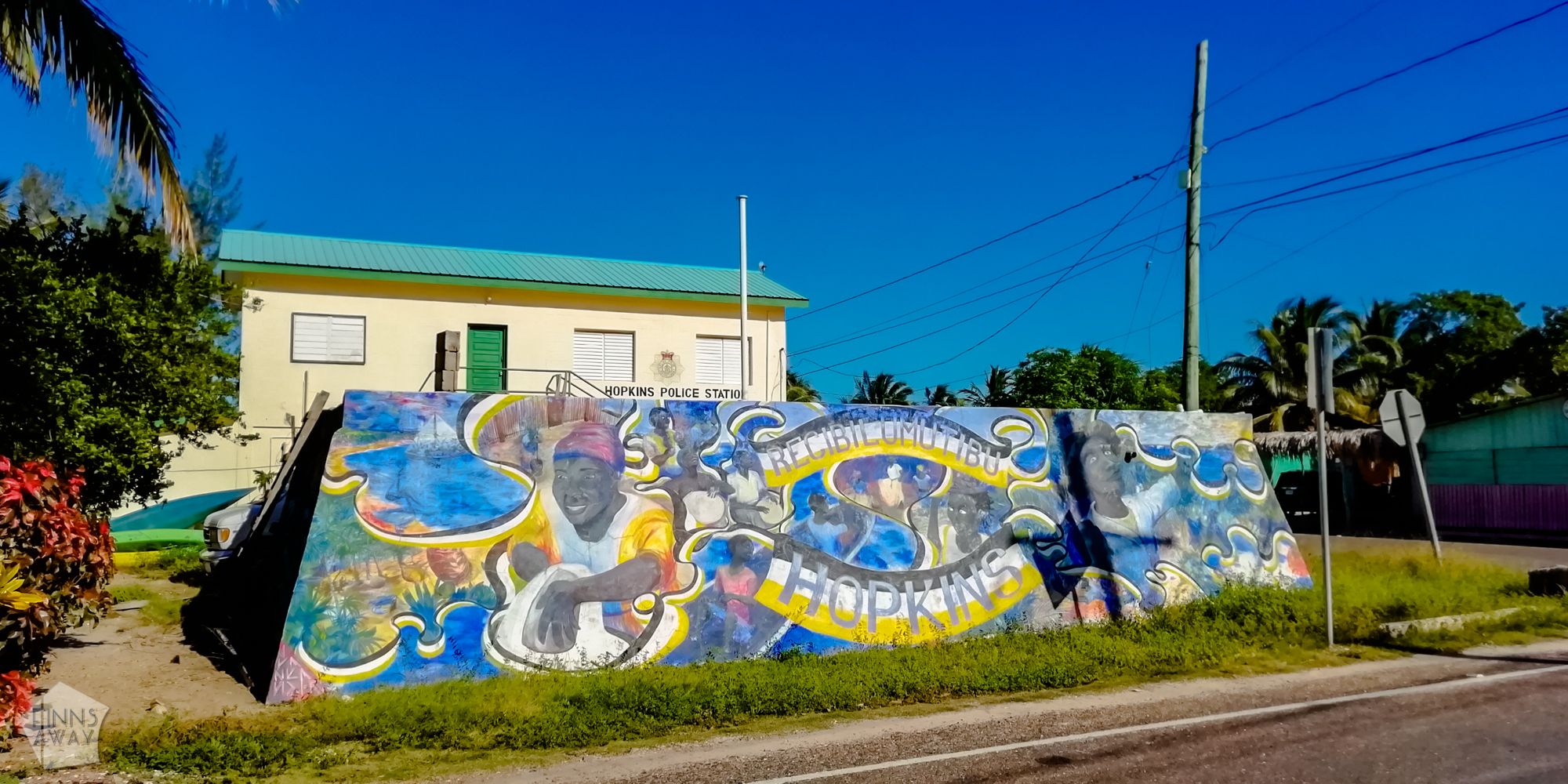 Hopkins is a Garifuna village, like the neighboring Dangriga and many other Caribbean towns in south Belize, north Honduras and easternmost Guatemala. Garifuna people are descendants of West Africans, who were supposed to become slaves back in the 17th century, but due to a fate-changing shipwreck, were able to escape and settled down in St. Vincent island in the Caribbean. Garifunas are proud of their heritage and traditions, the most prominent tradition being drum music called "punta". If you are traveling in November, consider timing your visit to Hopkins around Garifuna Settlement Day (19th of Nov), which means celebrations of the Garifuna culture with parades, drumming, dancing, traditional costumes and much more.
Where to stay in Hopkins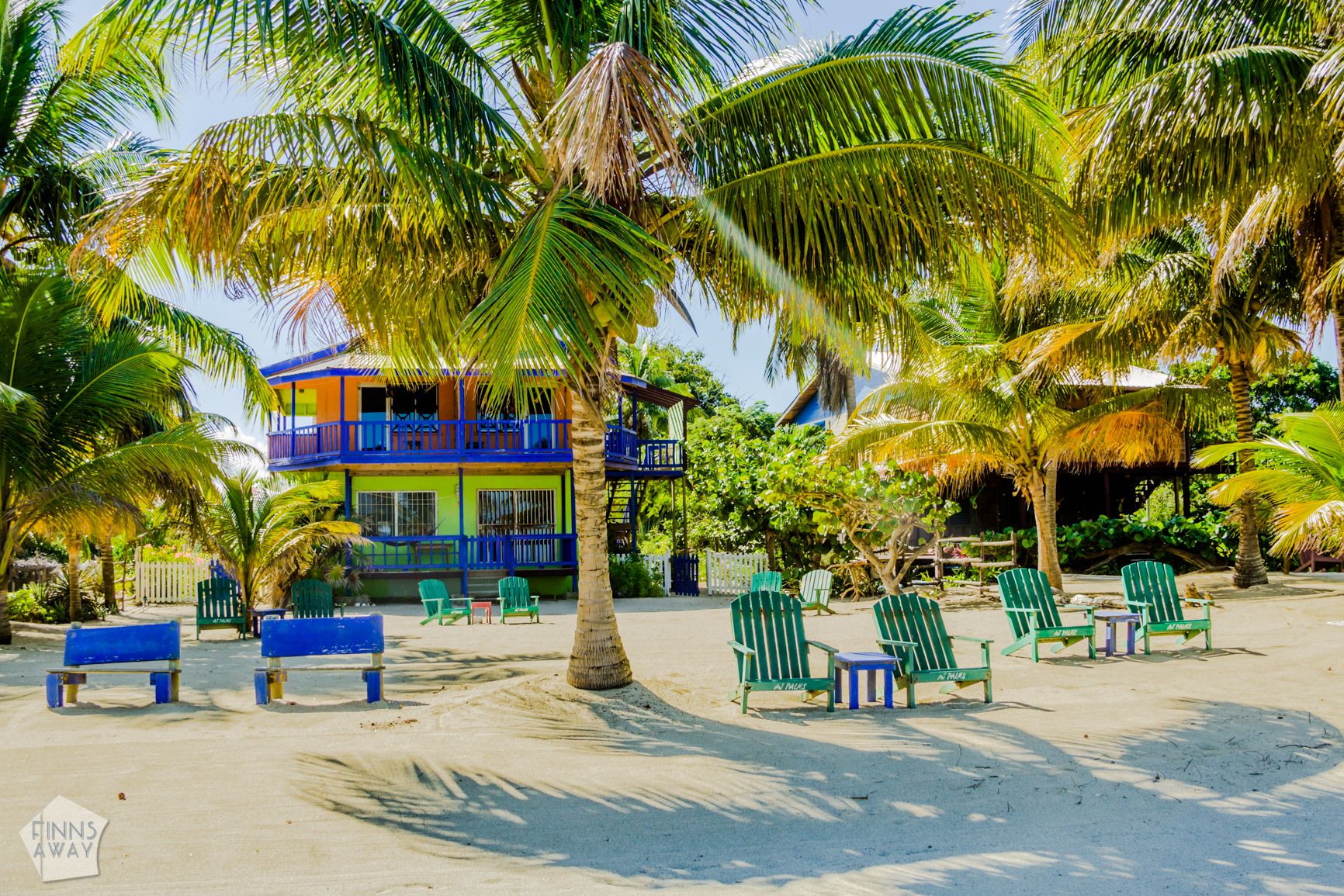 Accommodation in Hopkins varies from luxurious resorts to simple guesthouse rooms. We stayed in Tania's Guesthouse, a great budget option close to the beach. The rooms at Tania's are simple but comfy, and there is a kitchen available (against a small fee), so you can even cook your meals. If you are looking for bungalow style accommodation by the beach, check out for example Sandpiper Beach Cabanas – we walked by this place and it looked super-nice, and has got very good reviews too.
How to get in Hopkins
The most budget-friendly travel option in Belize is to use the local buses. The bus network is extensive, and the prices are very low. If you are coming from Belize City, Belmopan or Punta Gorda, there are several daily buses to Dangriga, and from there you can catch another bus to Hopkins, just note that the last one of the day leaves at 5:15 PM. For more information about bus travel in Belize, check out the belizebus website.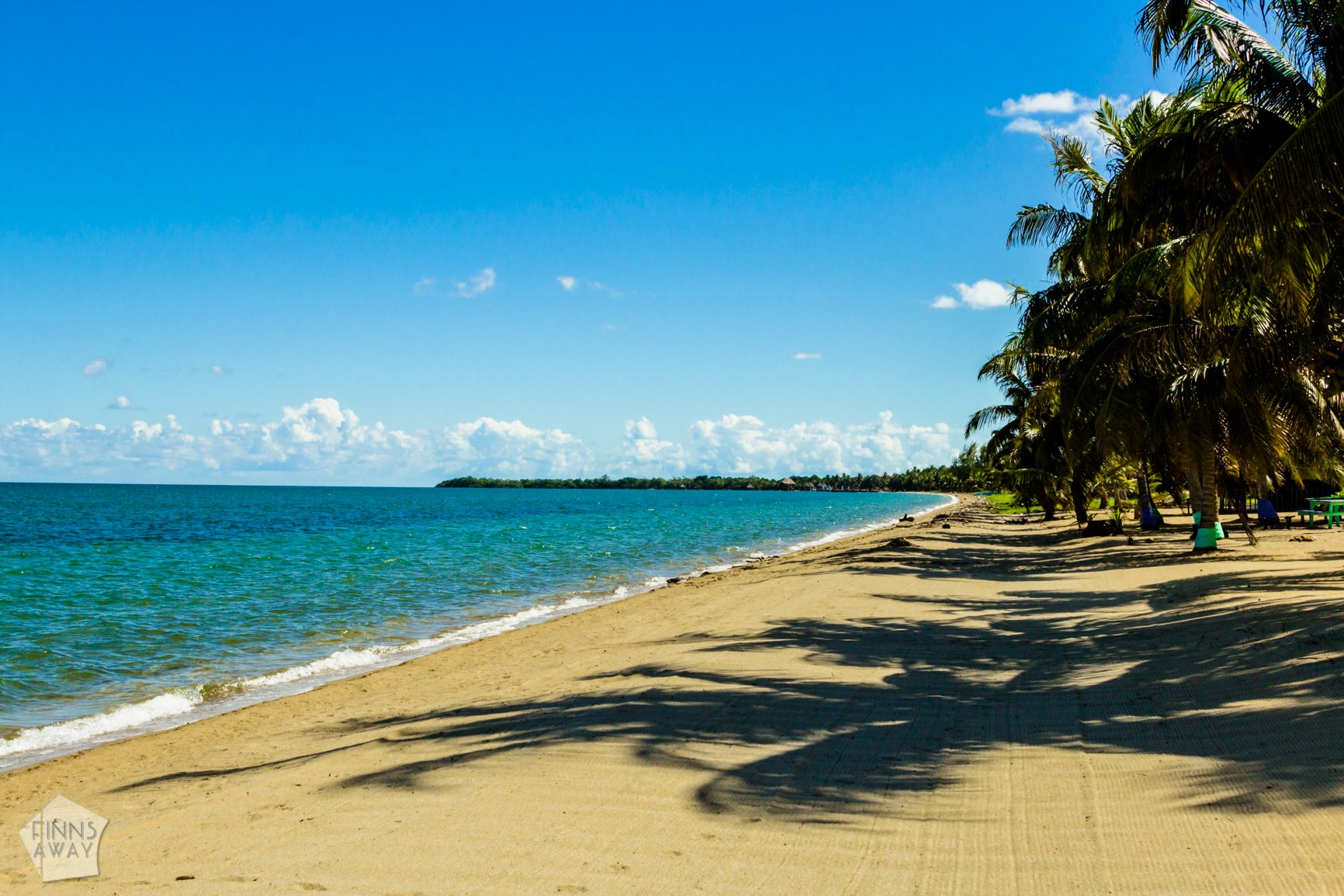 Coming soon: Destination guides to Central America and a summary of our one month tour, with tips for border crossings and traveling on budget!
Have you been in Belize or planning to? Share your thoughts and destination tips in comments below!