This is FinnsAway - Traveling and Business site
Welcome to FinnsAway travel and business site! We are Anne and Toni, a Finnish couple that left 9-to-5 life behind in July 2017 and started to travel the world as digital nomads. We are adventurous backpackers and low-cost travelers, often following the road less traveled. We started our new nomad life with a 6-month-long road trip through eastern Europe. This year we continue our travels mostly in Europe, but will also explore some interesting countries in Caucasus and Middle East.
In this site we share our experiences as nomad travelers and provide destination guides about the places we visit. We have traveled in all together 66 countries so far, out of which 58 already before starting to travel full-time. With our travel stories we want to inspire people to travel with open mind, and to see the wonderful world also out of the beaten path. We also write about the financial side of digital nomad life and share our travel expenses to prove that traveling the world can be done without huge savings.
We work location independently as content creators, web developers, graphic designers and consultants through our own company. We are open for new co-operation opportunities related to digital marketing, content creation and promoting; read more about how to work with us and get in contact!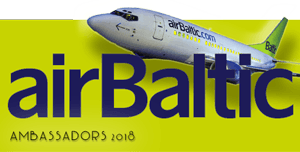 OUR TRAVEL RESOURCES AND SPECIAL OFFERS
How to find the cheapest flights and best accommodation offers?
Here are some of the best tools that we use ourselves to find the best travel deals!
TRAVEL INSURANCE FOR NOMAD TRAVELERS
Are you European and looking for a suitable, affordable long term travel insurance?
We compared many companies and ended up taking insurance from Globelink.