Three months in Mexico – summary and costs
Mexico is an endless wonderland for independent traveleres and nature enthusiasts, as well as for those interested in indigenous cultures and historic cities, or colonial architecture. There are great destinations for those looking for soft beaches, either with or without busy nightlife, and Mexico is  famous for its cuisine for tequila too. But is Mexico an affordable destination for budget travelers? We traveled in Mexico in winter 2019-2020, from the beaches by the Caribbean Sea and the Mayan ruins in Yucatan Peninsula to colonial cities and volcanoes in the Central Highlands, and all the way to the sand dunes and deserts by the northern shore of the Gulf of California. In this post we sum up the destinations that we visited, and reveal the costs of this trip that last altogether 84 days, so almost three months.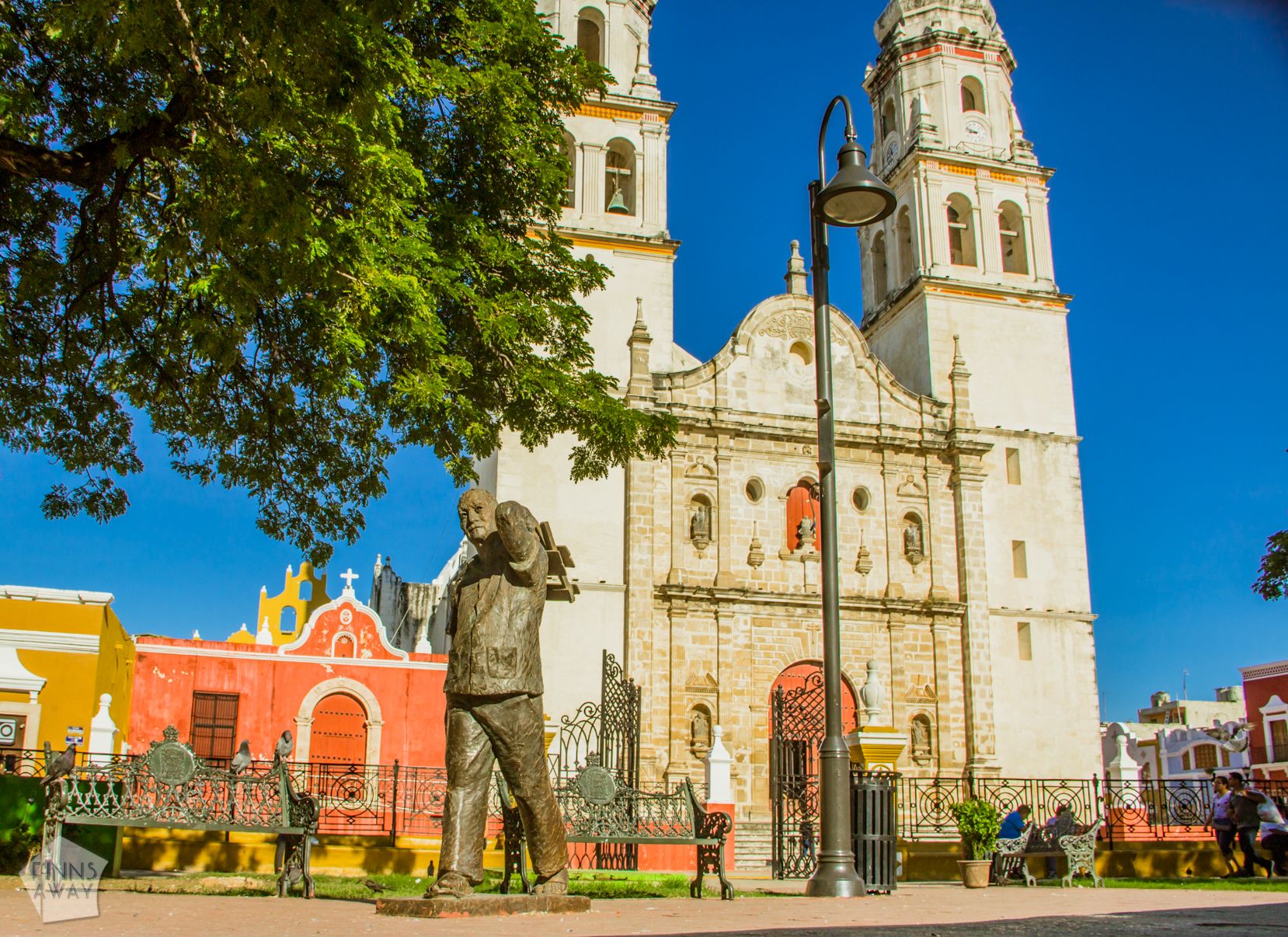 One month exploring Yucatan Peninsula
We started our trip from Cancun in Yucatan Peninsula, to where we flew from Cuba. We quickly moved to Playa del Carmen for a few days, and then continued to Tulum, that is famous for Tulum Mayan ruins and beautiful beaches. In the inland, we first visited charming Valladolid, before staying put for a couple of weeks in lively Merida, focusing on working and writing. From there we traveled to colonial Campeche and further south to Xpujil to explore Becan ruins. The last city in Yucatan was Chetumal, from where we then continued to Belize, to make one month tour in Central America before returning to Mexico.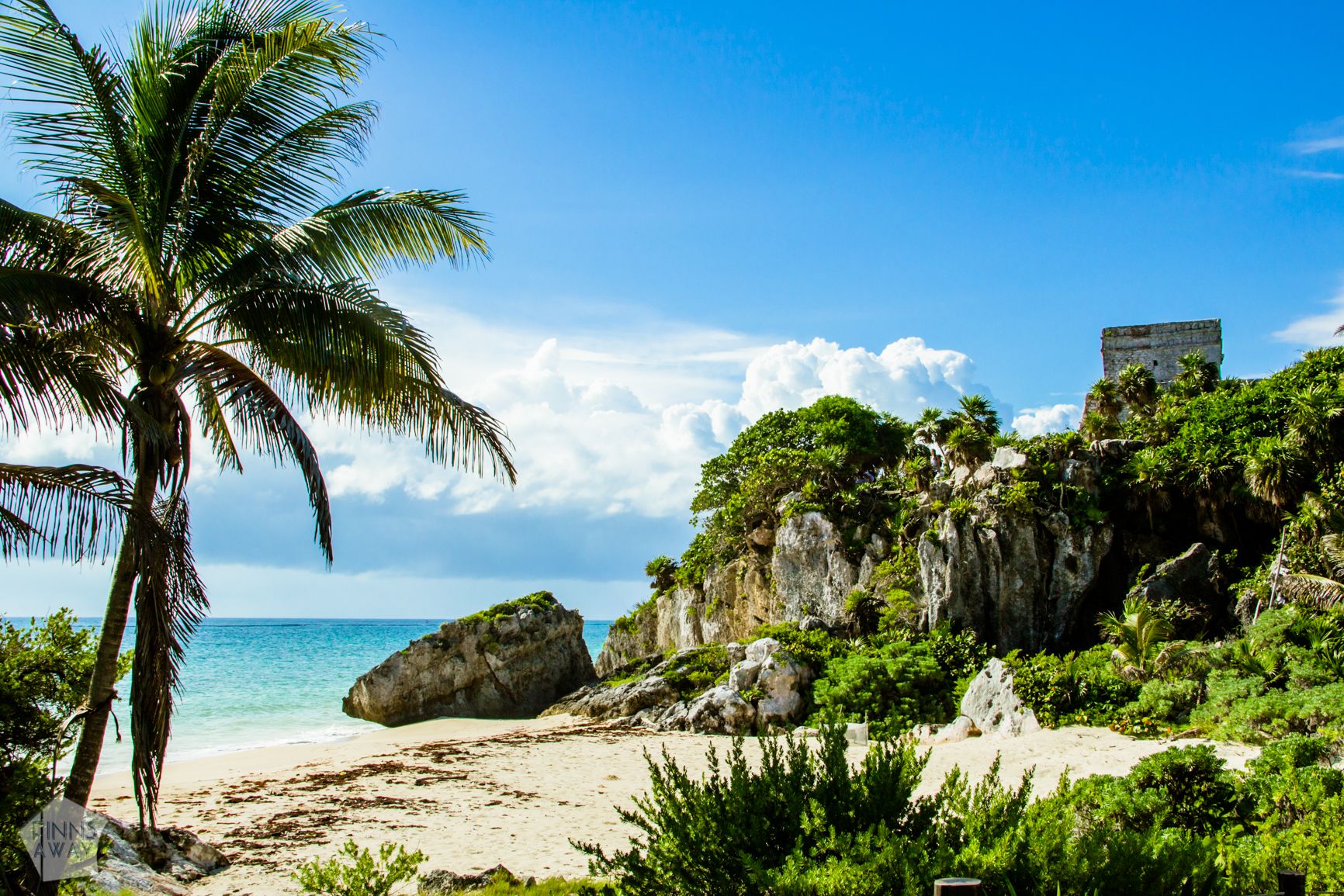 Two months in Central Highlands and north-west Mexico
Before Christmas of 2019, we flew from El Salvador to Mexico City, to stay over the holidays housesitting for Canadian Julia, taking care of Finn, her lovely and always hungry cat. In January we then rented a car and headed to beautiful Puebla, to explore the city and to hike in nearby La Malinche volcano. After returning the car to CDMX, we then traveled to San Miguel de Allende for another house sit, this time taking care of two shy cats of a Canadian couple. San Miguel is famously charming colonial city, that we enjoyed exploring, and from where we also found a great little craft brewery called Dos Aves.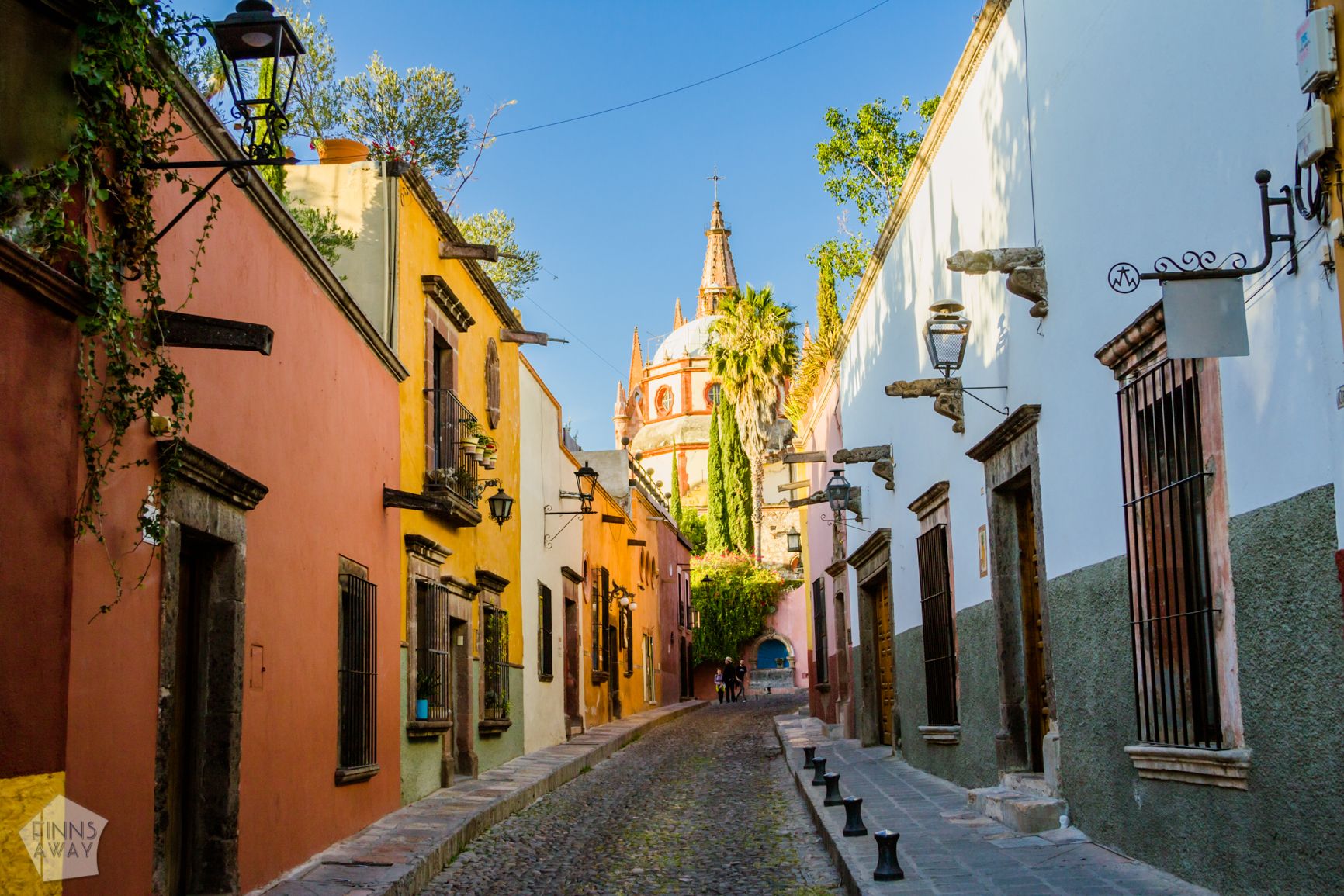 As we had yet one more housesit agreed in north-western corner of Mexico, we headed next to Guadalajara, from where we could then fly further. We stayed for a couple of days in this busy and impressive city, and made a few days trip to Ajijic by Lake Chapala from there. Ajijic turned out to be an expat-favorite, a beautifully located small town between mountains and the lake. After flying from Guadalajara to Hermosillo in the north, we took a bus to Puerto Peñasco by the Gulf of California, to housesit for an American lady. Our trip in Mexico ended in mid February, when we crossed the border to the United States.
As always, we kept tabs of all purchases during our time in Mexico, and in the cost graph below you can see how the costs split between accommodation, groceries, restaurants, travels costs and other costs. All in all the three months three months cost 2669 € (roughly 3160 USD) for us two, which is on average 32 € per day (16 € / 19 USD per day per person). This includes everything else but the flights to and from Mexico. House sitting cut down our accommodation costs a lot of course – if we had stayed all the nights in hostels or rented apartments, total costs of the whole trip would have been around 19 € (22,5 USD) per day per person, assuming that the accommodations would have been around the same price range. Below the graph we explain more detailed the costs in different categories.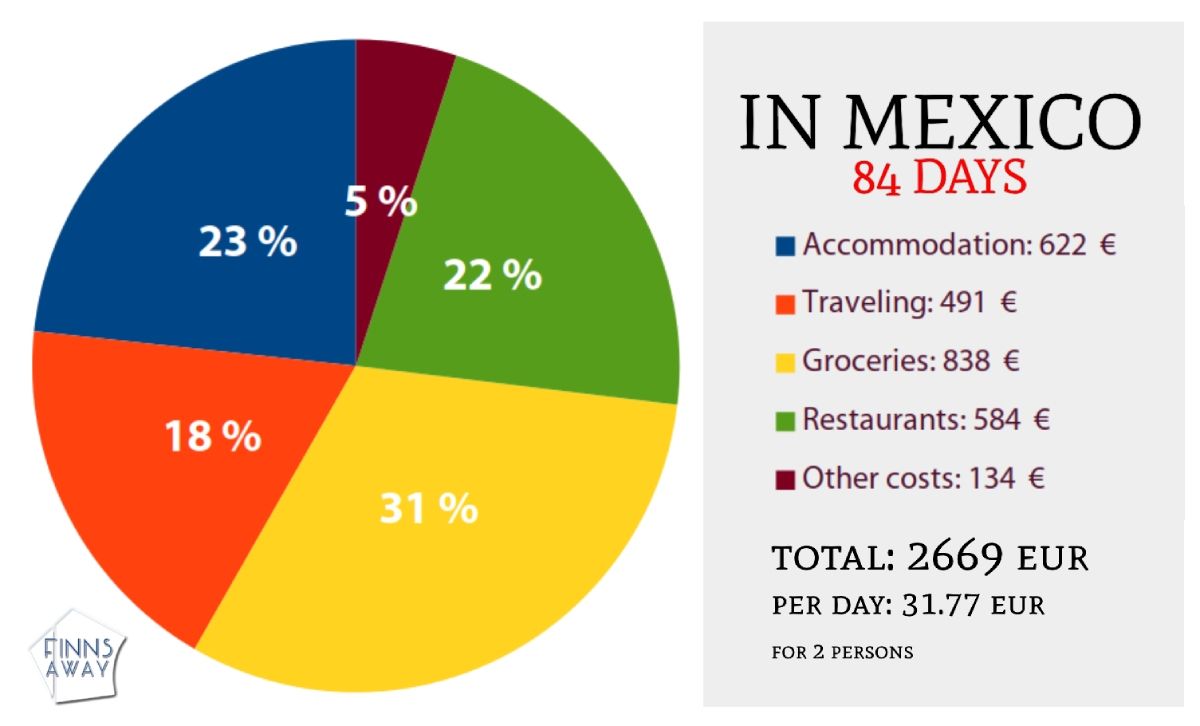 As explained above, we did several housesits during our travels in Mexico, and also stayed a couple of nights visiting a fellow Finn who lives in Mexico with his family. Altogether we stayed 39 nights out of 84 free of charge. The rest 45 nights we stayed in apartments and rooms rented via Airbnb or booking.com. Most of the places were own apartments, as we prefer having peaceful place with kitchen. All in all accommodation costs were 622 €, which is on average 13,8 € (16,4 USD) per night (leaving out the free nights). The cheapest accommodation was a small apartment in Merida, 9,70 € per night, and the most expensive was a (quite crappy) hotel room in Ajijic, 20 € per night.
Overall we would say that it was quite easy to find inexpensive accommodation options in Mexico. In favorite tourist towns and beach resorts the prices tend to rise for the high season, especially around Christmas and New Year holidays. The location always affects the pricing, so if you'd like to save some money, check whether there are more affordable options a bit further away from the city center or the beach. If you are traveling for longer and love pets, consider also house sitting. We usually use international Trusted Housesitters platform to find open opportunities, and in Mexico there is also a country-specific service called Housesit Mexico.
Groceries and restaurant costs
As always, also in Mexico we cooked a lot by ourselves. Cooking can save a lot of money, but for us as nomads it's also a question about eating more healthy. Eating out is generally not very expensive in Mexico, but especially the cheap options also tend to be heavy and not very healthy. As most of the apartments we stayed in had a kitchen, we had no problem with preparing meals ourselves. This explains the rather high grocery costs, altogether 838 € (992 USD) during the three months in Mexico (9,99 € per day). This sum also includes all beer cans and occasional wine bottles bought from grocery stores.As we however did also eat and drink out every once in a while, there are some restaurant costs, altogether 584 € (691 USD), which is 7 € per day for the two of us. This includes all the tacos and other snacks bought from street stalls, occasional pizzas and some restaurant meals in the places were we didn't have kitchen in use. The sum also includes quite a lot of craft beer in microbreweries, tap rooms and craft beer pubs that we visited in different towns. As a budget tip; if you'd really like to cut down costs while traveling, pay attention to your drinking habits, as unnecessary drinks, be it beer or take away coffee for instance, can rise the costs notably.
In traveling costs category we have listed all costs related to moving in and between our destinations in Mexico. Altogether our traveling costs were 491 € (581 USD), which is 5,85 € per day. International flights to Mexico are not included, as the costs of them depend so much on where you are coming from. The domestic flight from Guadalajara to Hermosillo is included, but it was super cheap really, only 34,5 € per person, including luggage. The biggest portion of travel costs are tickets to long distance buses and collectivo vans. We always tried to find the cheapest options for traveling between cities, and avoided the first class and tourist buses, using mostly second class buses and local vans. Travel costs also include the costs of our rental car. We paid 120 € for a small economy class car for 6 days, 33 euros for the fuel and 9 euros for road tolls.
Other costs include everything else that doesn't fall under any of the above categories. There are entrance fees to sights like Mayan ruins of Tulum and Becan, some small clothing purchases, toiletries and medicines, money withdraw fees, gym entrances, laundry costs and movie tickets. So bit of this and that, summing up to 134 €, which is 1,6 € per day.
Mexico for budget travelers
This summary should give a picture about the general cost level of Mexico – it's very well possible to travel around the country with limited budget, if you choose affordable accommodation, use local transportation and second class buses, and don't eat out all the time. The local currency in Mexico is Mexican Peso, that (in Nov 2020) rates 20 pesos to 1 USD. It's handy to always have some cash available for small purchases and bus tickets, but credit cards are widely accepted in shops and restaurants. ATM's can be found pretty much everywhere, but check the ATM fees, as they can vary between banks. Also, remember to choose a credit card that doesn't have high fees for foreign withdrawals.
In this cost summary we didn't include the costs of a travel insurance (as we had a longer term plan, not just for Mexico), but take care to always have one when traveling! We have used Globelink International for several years already, and it has turned out to be an affordable and comprehensive insurance for European travelers.
Have you traveled in Mexico, and do you consider it as a budget-friendly travel destination? Leave a comment below!