From Vinales to Puerto Esperanza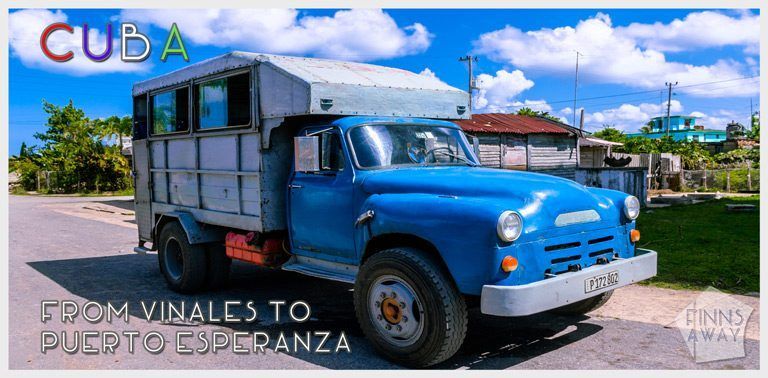 In this info post we explain how we traveled from Viñales to Puerto Esperanza and back using local transportation, in October 2019. For general information about how to travel cheaply around Cuba, check out our local transportation in Cuba guide post as well. In the end of this and the other travel info posts, we inform the travel costs of the vehicles that we used, and the rough duration of the trip, including waiting times, that may of course vary a lot depending on your luck and/or weather you manage to get some information of the schedules. Costs are in convertible pesos CUC (which is equivalent to 1:1 to USD) or in some cases in Cuban national pesos CUP, which is 1:25 to CUC.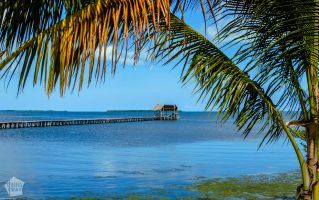 Our next destination after Viñales was the small fishing village of Puerto Esperanza by the north coast. There are no Viazul buses, and even the camiones and collectivos needed to use a detour, because of a fallen bridge along the main road between these two towns. Several people in Viñales actually tried to convince us, that there is no way to get to Puerto, including the owner of our casa. That was a bit weird, since there are camiones and taxi collectivos also. In fact, there even is a bus stop with an officer arranging the rides to Puerto. Maybe the ones whom we asked from, all would have wanted to arrange a pricey day tour to Puerto, instead of helping us to find transportation options.
Anyway, we managed to find the bus stop to north from the intersection of the main road and Salcador Cisneros (see our transportation map for all stops and stations) and in the next morning, tried to be there early (around 7:30) to catch a morning truck. As there was no-one else waiting for a ride to Puerto at that time, we probably slightly missed the first camion. So then we waited, as we didn't want to pay for a collectivo taxi that asked 20 CUC for a ride. Probably the fare asked was high not only because we tourists, but because the secondary road to Puerto was in very bad condition). Finally a truck came, but instead of getting in the back, the officer arranged a bit costly seats in the cabin with the driver for us. We didn't try to argue this (well she was an officer!), and it was actually a wonderful, though bumpy ride with great view from the cabin, through beautiful landscapes.
Cost: 5 CUC (per person)
Duration: 4 hours, out of which 3 waiting
From Puerto back to Vinales
After Puerto Esperanza we actually had an adventurous plan to go back to Havana along the north coast, stopping at least in Bahia Honda for a night or two. We woke up early to get the 7:30 camion back towards Viñales, and planned to change trucks on the way and head towards the town of Palma. We waited together with local commuters by the park in the village center, but the morning camion never came. I suppose there had been a flat tire or some other problem with the truck.
So then we waited, for several hours. We couldn't really go anywhere, because there was no certainty that when the next camion would come. By noon we had made the decision to not to try the northern route after all, since we had no information if it was even possible to get to Palma in the afternoon. So when the truck finally came, we went back to Viñales after all, and in fact continued all the way to Havana the same, very long day. This time we jumped in the "passenger container" in the back of the camion like all others, and paid the normal fee.
Costs: 1 CUC (per person)
Duration: Roughly 6 hours, our of which 5 waiting
Read also:
From Varadero to Havana
From Havana to Viñales and back
You also might like these posts