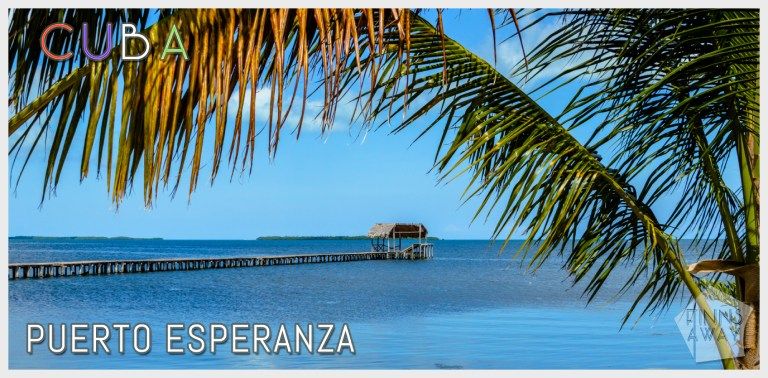 Rural Cuba: Tranquil Puerto Esperanza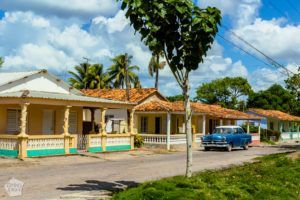 Puerto Esperanza is a sleepy fishing village in the northwestern Cuba. This tranquil spot doesn't draw in a lot of tourists, and to be honest, there is not much to do. And that's the point – Puerto Esperanza is a getaway from it all, perfect for relaxing, reading, swimming, walking around and eating fresh lobster. Puerto Esperanza is just about 25 km away from busy Viñales, but something totally different.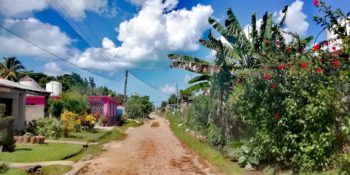 One main road, colorful wooden houses, a long pier to the bay, a fishing port, an open-air bar by the sea, couple of restaurants, a handful of guesthouses, fruit trees, stray dogs and chickens. That's Puerto Esperanza for travelers in a nutshell. Despite being situated by the sea, there is no actual beach in the village, and no nightlife to speak of. On a day trip you could head to perfect beaches for example in Cayo Jutias, a peninsula west from Puerto Esperanza, but a trip there is probably easier to arrange from Viñales, at least if you want to use public transportation. So beaches are not the reason to go to Puerto, the tranquility is. If you want some action, there are horseback riding tours available, as well as tours to get to know tobacco manufacturing, just ask from your casa owner about the possibilities.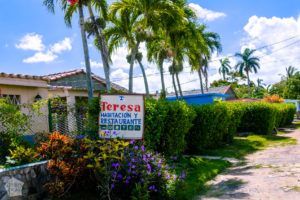 At the time of our three-days visit to Pueto Esperanza, in mid-October, we saw no other tourists, which felt a bit weird. We stayed in a casa particular called Casa Teresa, which has a great restaurant also. We managed to negotiate a great off-season package deal of accommodation, breakfasts and dinners, all with 22 CUC (22 USD) per day for us two. The meals, including lobster dinners, were delicious and filling, and the room was spacious and clean, so we can recommend this guesthouse. We didn't book in advance, but you can find this casa from airbnb (join via this link to get a discount of your first stay!). Puerto Esperanza is great destination for a few days getaway, and worth the slow and bumpy ride from Viñales!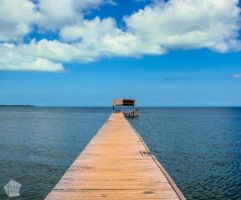 Related posts:
How to get to Puerto Esperanza from Viñales
Viñales – haven for nature-lovers and hikers
Postcards from Havana