Remote, beautiful Anso and Hecho Valleys
Northern Spain hides some stunning, remote destinations, where time seems to have stopped and nature is pristine. During a road trip through northern Spain, we were looking for interesting areas for hiking, and if we did find amazing mountain scenery in Ordesa Valley, the Anso and Hecho (Echo) Valleys were equally wonderful destinations. The charm lies not only in the amazing mountainous nature of this remote corner of Aragon, but also in the small, old, stone-built villages. In this post we shortly introduce Anso and Hecho valleys, as well as the stunning Valles Occidentales Natural Park, with information on how to get there and where to hike.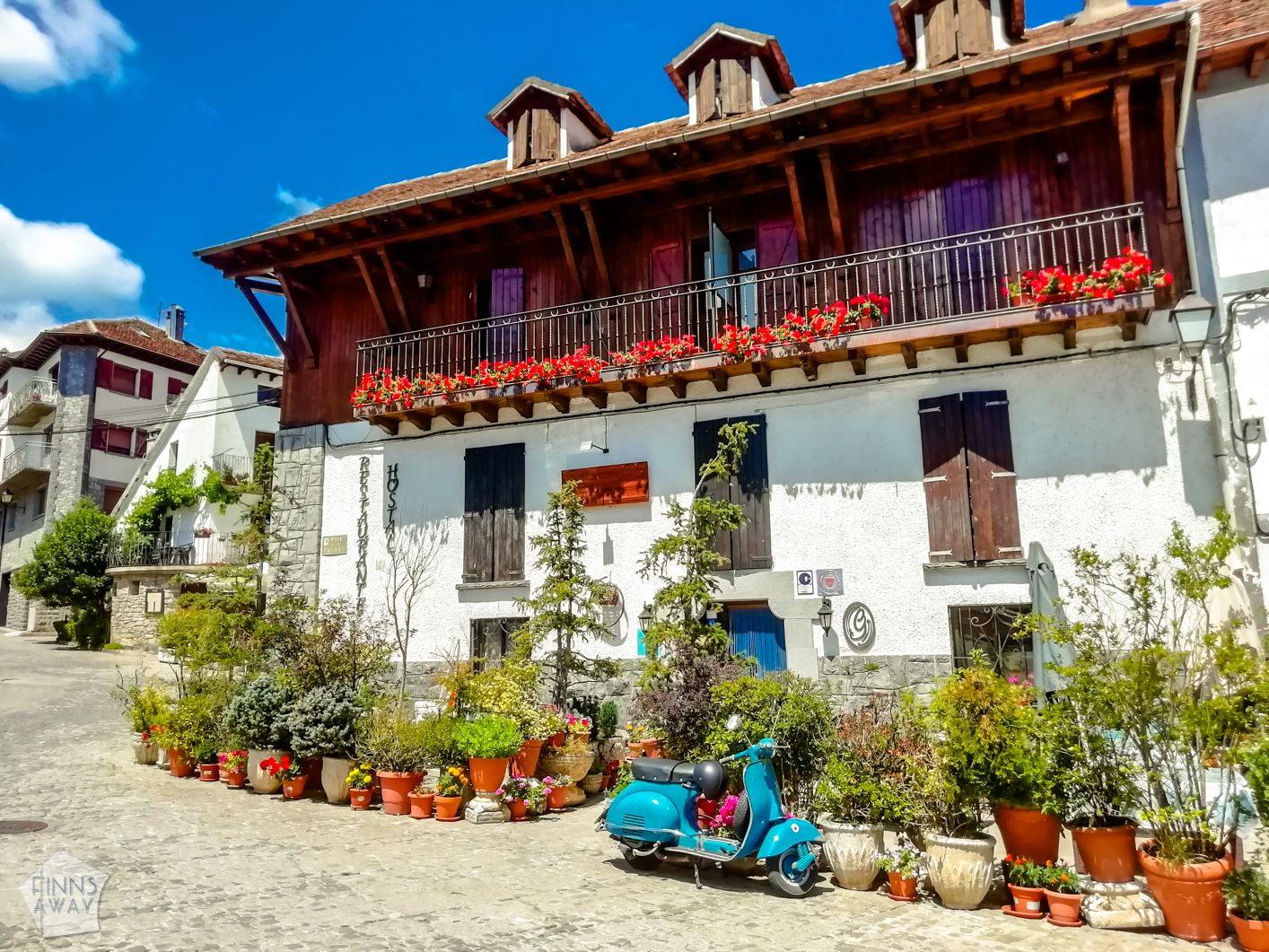 Valles Occidentales Natural Park
The upper parts of Anso and Hecho Valleys are part of Parque Natural de los Valles Occidentales, the Valles Occidentales Natural Park (or Western Valleys Nature Park). The 270-sq-km park continues all the way to the French border, and is home to amazing mountain scenery shaped by glaciers, with gorges, U-shaped valleys, leafy forests, mountain lakes, several rivers and waterfalls. Fauna includes mammals like chamois, fox, wild boar and even brown bears, and wide range of birds and butterflies. There are several hiking routes in the park, from valleys to mountain peaks, and there are mountain refugees for accommodation along the long distance trails.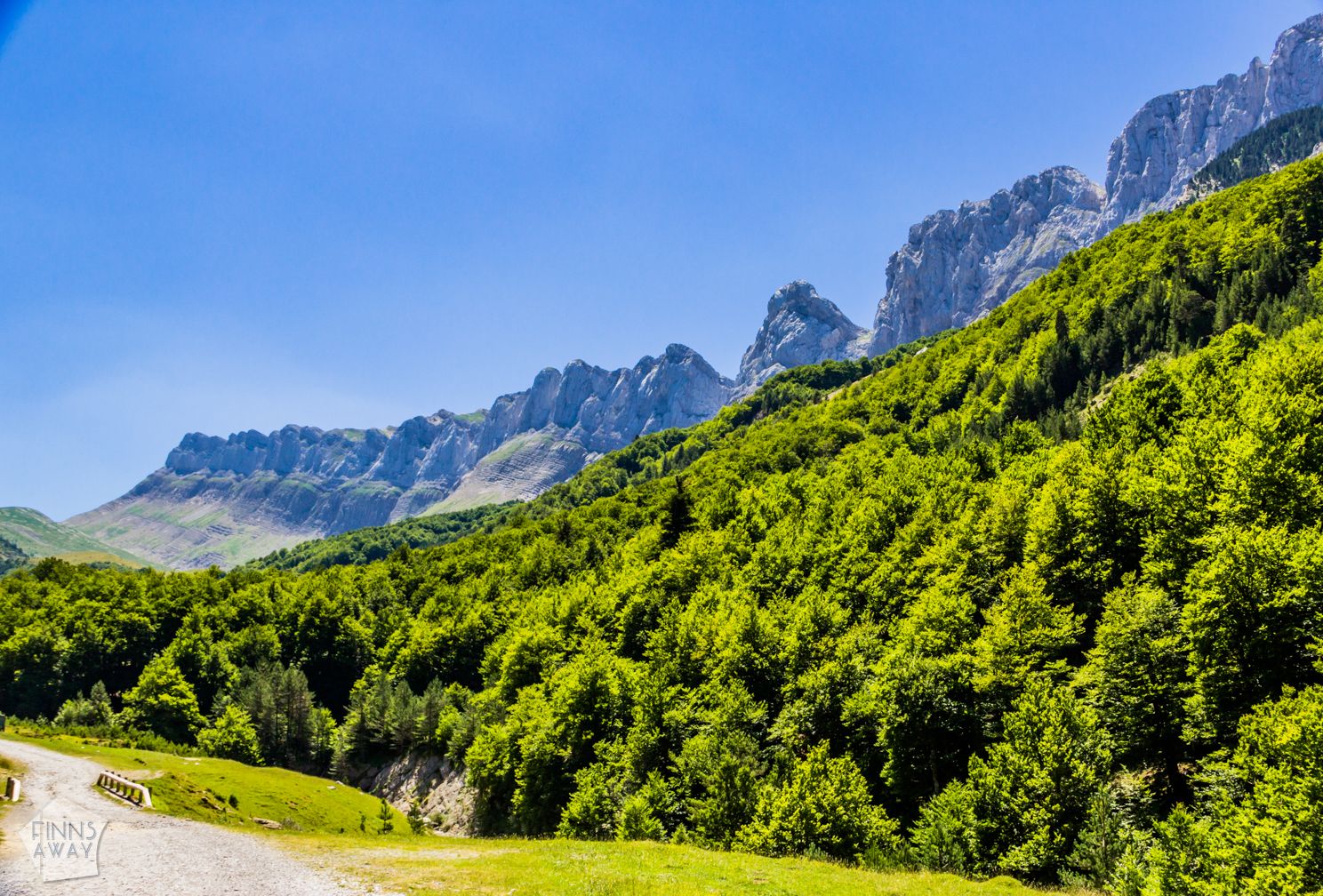 Hiking in Valles Occidentales Nature Park
Zuriza north from Anso is one great starting point for hikes in Anso Valley and Zuriza Valley (the upper Anso Valley) in the Valles Occidentales Natural Park. For those keen on moderate day hikes, the nearest mountains and the handsome Alanos ridge are easily accessible right from Zuriza. The paths continue all the way to the higher Pyrenees, to French border and over it. Camping Zuriza offers pitches for tents and caravans, bungalows and even a dorm hostel, and also has a restaurant as well as a supermarket (on high season). The long distance trail GR 11 (and optional GR 11.1) across the whole Pyrenees also passes by Zuriza. Another great starting point wound be the camping sites and trails heads along the small road leading north to the mountains from Hecho village via Siresa.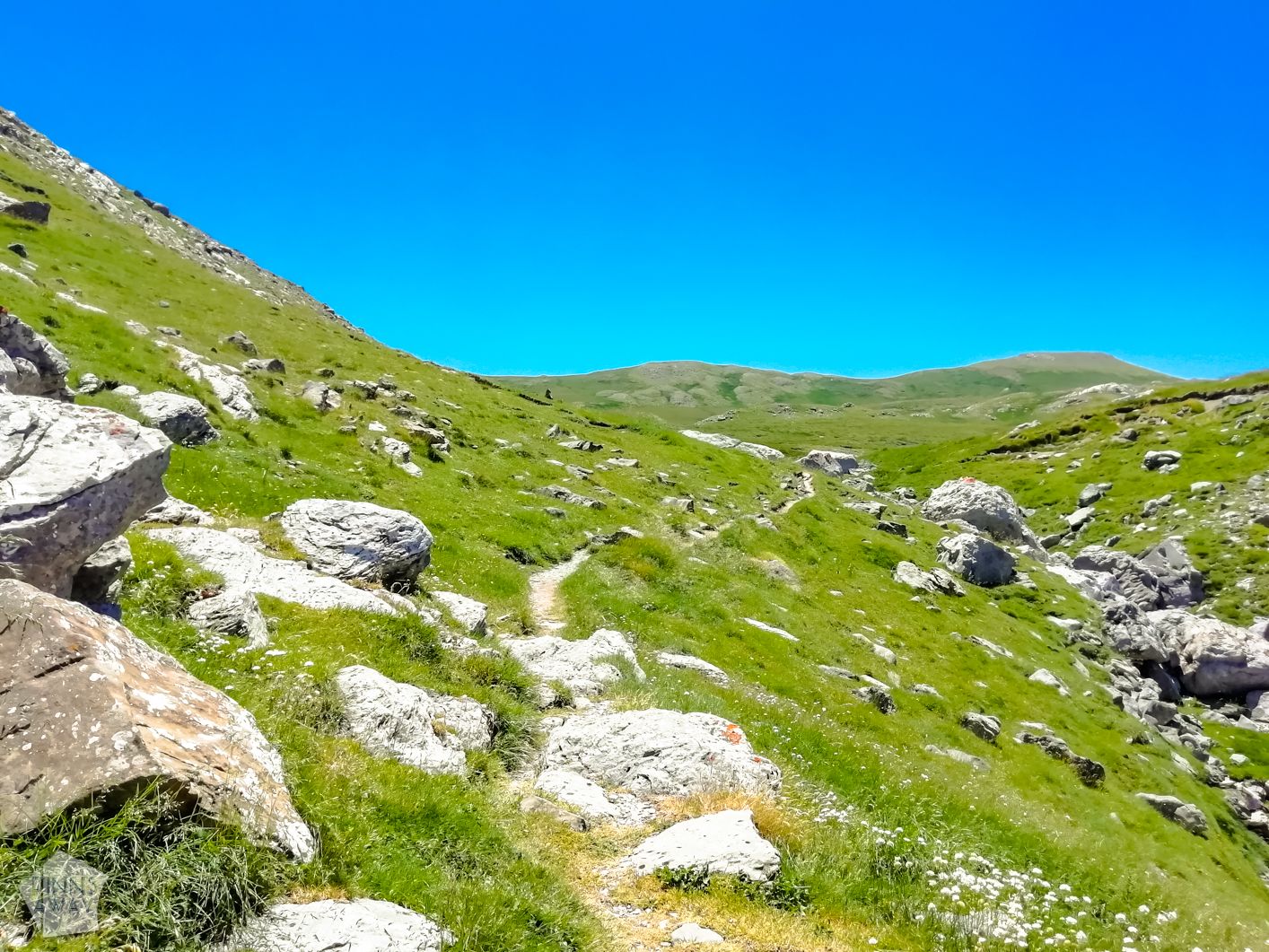 The lower parts of the valleys are not part of the nature park, but home to trails suitable for hiking and trail running. Instead of mountains peaks, the lower valleys are home to gentle hills and different types of forests. We made a long run from Anso village over the low mountain ridge to Siresa village, from there to Hecho and back to Anso along another trail through forests. The distance between Anso and Hecho along the paths is way shorter than along the road, around 10 km. Even if you are in the area mainly for outdoor activities, don't skip these three villages, they are stunningly beautiful and full of historical structures.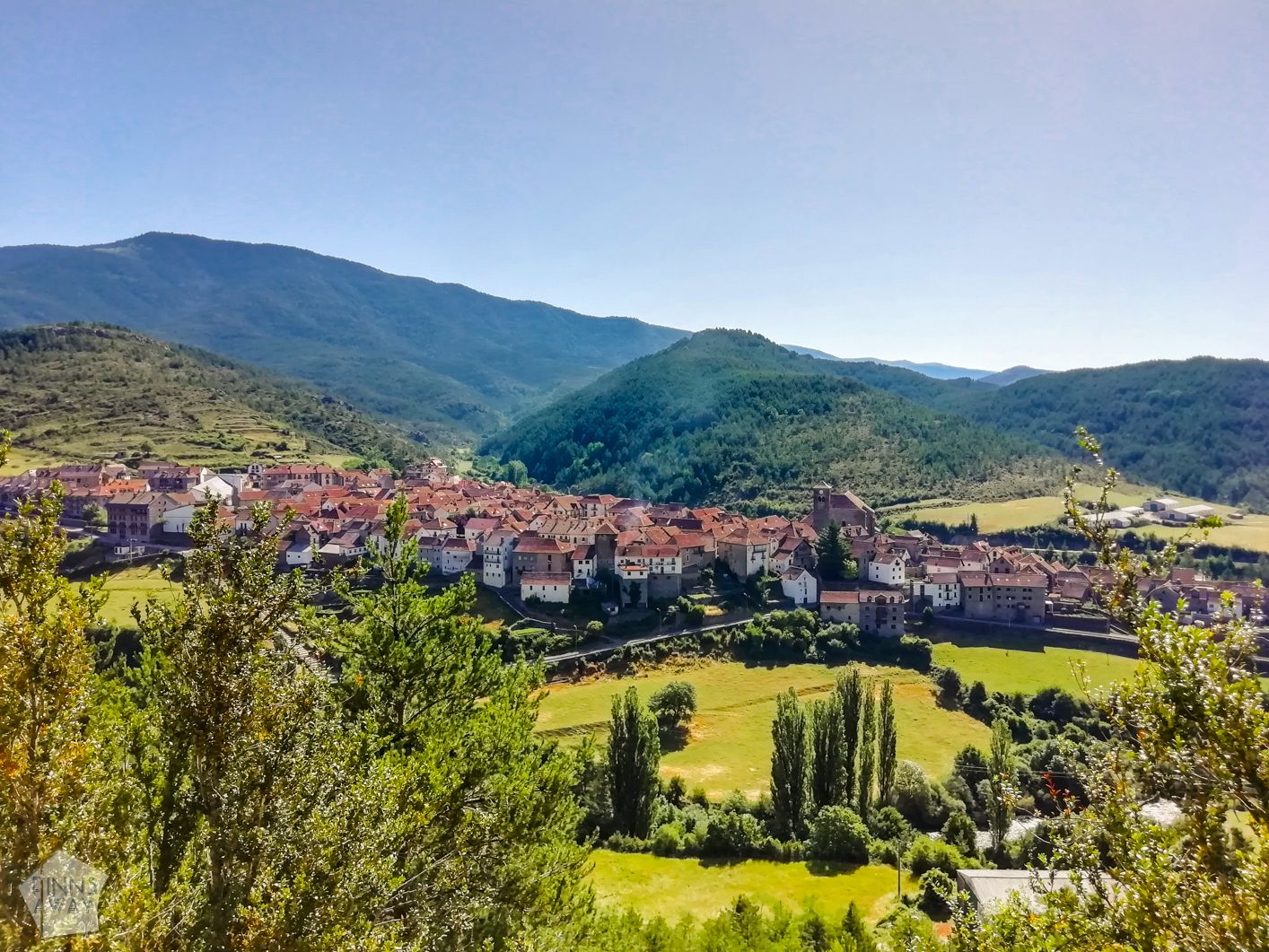 How to get to Anso and Hecho
As northwestern Aragon is one of the most inaccessible areas of the whole Spain, the best way to explore this region is by car, but if renting a car (or having your own wheels) is not an option, there are also some bus connections to the villages. According to the webpages of Anso municipality, there is a bus early in the mornings from Jaca to Anso via Hecho, and another back to Jaca in the afternoon, from Monday to Saturday (no service on Sunday and on public holidays). For renting a car, Auto Europe is a useful tool for comparing the prices between different rental offices and finding the best deals.
Have you visited the Spanish Pyrenees and maybe even hiked on these mountains? Share your thoughts in comments below!