Postcards from Antigua Guatemala
Antigua Guatemala, often referred just as Antigua, is the most famous travel destination in Guatemala, and after visiting this historical city in December 2019, we have to agree that it's pretty amazing. The UNESCO-listed colonial city itself is simply beautiful, with Spanish baroque-influenced architecture, colorful apartments, cobblestone streets, numerous old churches and partially collapsed buildings that have been left to be part of the cityscape. What makes Antigua even more special, are the surrounding volcanoes Agua, Fuego and Acatenango. The views from the city towards the volcanoes are amazing both during the day and night, and after dark it's even possible to see Fuego spitting out red lava! In this post we introduce Antigua via pictures and short stories of the city.
The 17th century Santa Catalina Arch (Arco de Santa Catalina) is one of the symbols of Antigua, and the last remaining part of Santa Catalina convent. The nunnery itself was established in 1609, but this photogenic structure wasn't part of the original convent. The reason behind building the arch, that was used as a footbridge, was practical – as the convent grew bigger, it was necessary to expand the building. However, there were no available lots adjacent to the convent, but there were some across the street. As the nuns could not interact with citizens, they needed a way to cross the street in secret, and the idea of building a bridge was born in 1693. The first arch, together with the whole convent, was partly damaged in an earthquake in 1773 and abandoned in 1776. There have been several restoration works during the years, the latest one to repair the clock tower of the arch in 1991.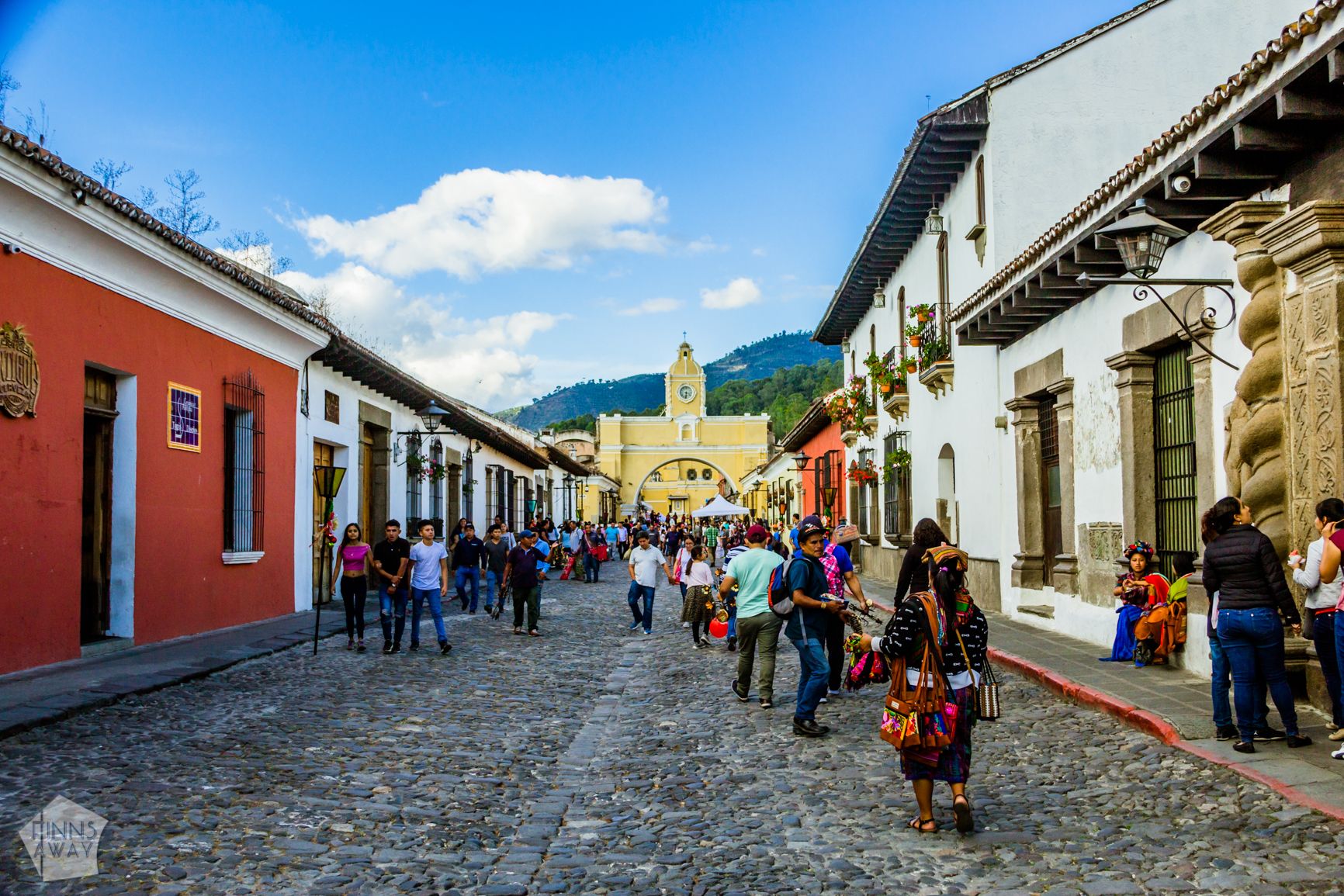 The colorful street running under Santa Catalina Arch, called 5a Avenida Norte, is often referred as the main street of the historical Antigua. It leads past Central Park to Iglesia de La Merced church. The street is a tourist magnet of course, and thus also one of the favorite places of street vendors, selling crafts like scarfs, handbags and necklaces. If you don't want to buy anything, a polite "no gracias" is enough to get them to leave you alone. This street is a great start for a stroll, but don't limit your walk just to the main streets – you'll find something interesting around every corner in the city center.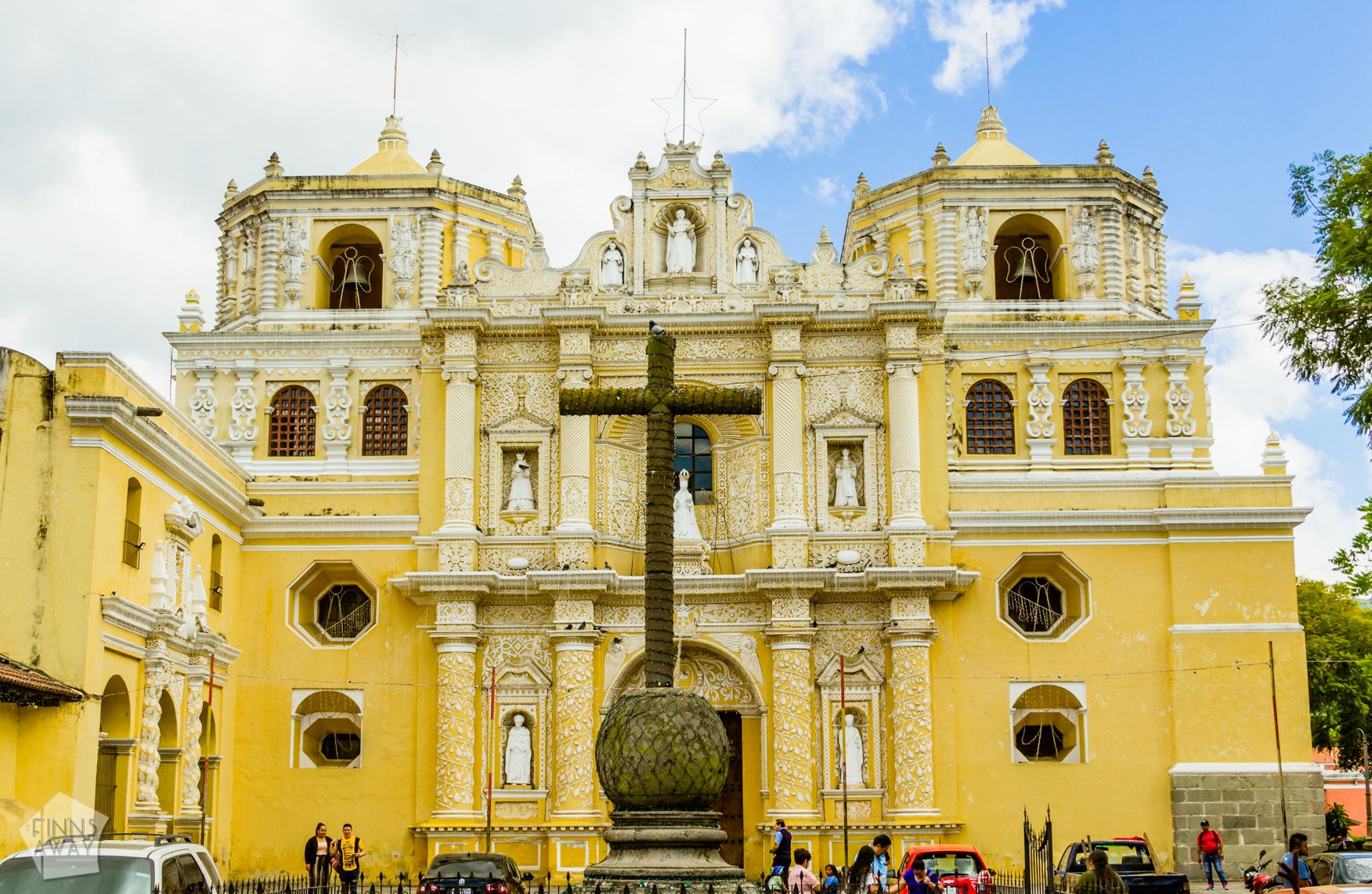 The baroque-style Iglesia de La Merced (La Merced Church) is probably the most impressive church in Antigua. Like pretty much everything in Antigua, also this church has suffered from earthquakes during the history. The original 16th century church in this location was destroyed in an earthquake, and building the current church, together with a convent, began in 1749. This time the structures were built stronger and lower, to make the church more earthquake-resistant. Still, during the major earthquakes in 1773, the convent walls were damaged, and it was soon abandoned, as a new convent was built to Guatemala City. Mayor Jose Maria Palomo y Montufar of Antigua finally approved restoration works of the church and convent in 1853, and today it's popular with locals and tourists alike.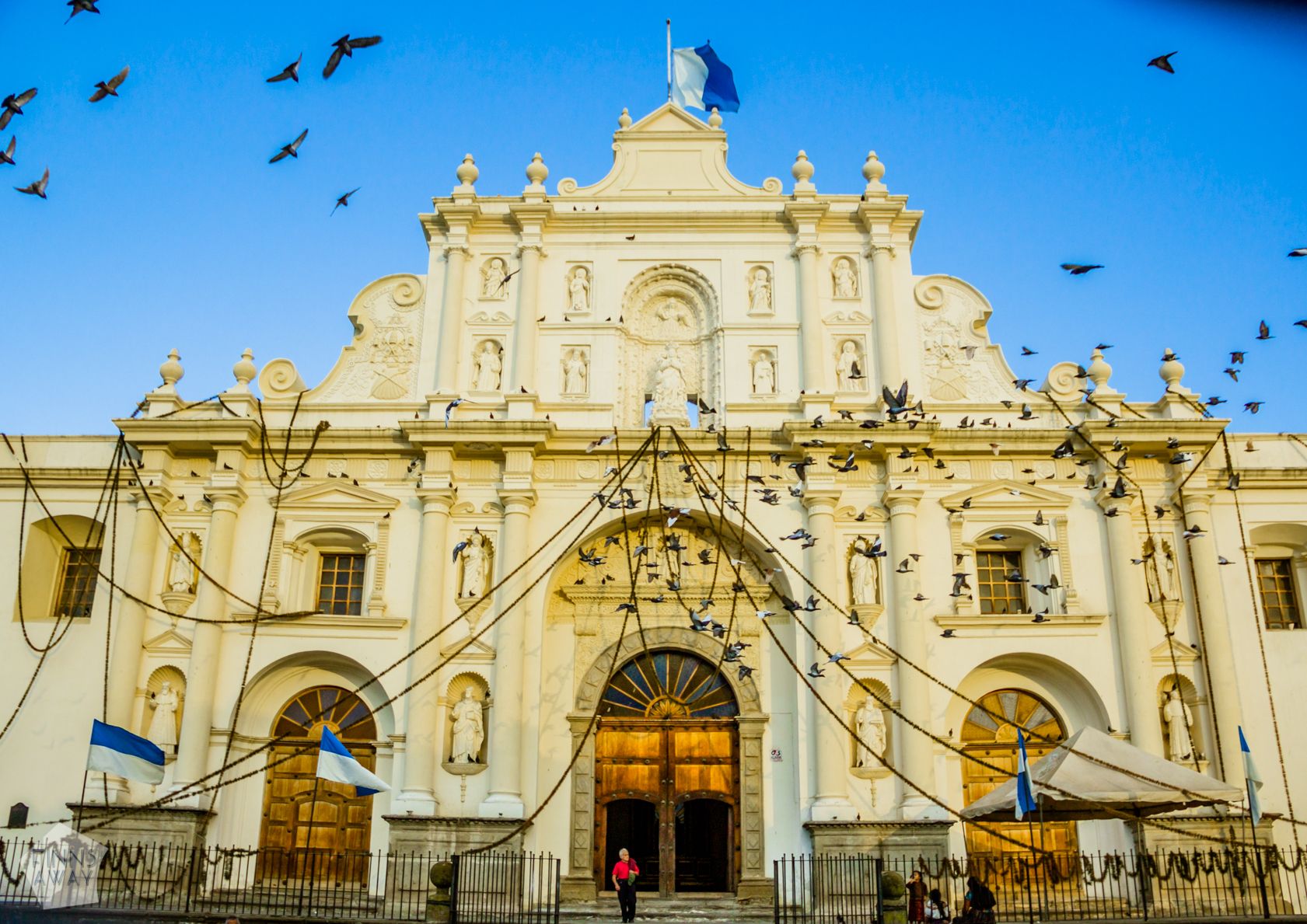 Antigua Guatemala Cathedral (Catedral de San José) by the main square called Parque Central is another very interesting church in Antigua. The facade that you can see from the square and the current church that you can enter are just one part of the truth – walk around the corner and you'll arrive at the impressive ruins of the former cathedral, that once was the largest in whole Central America.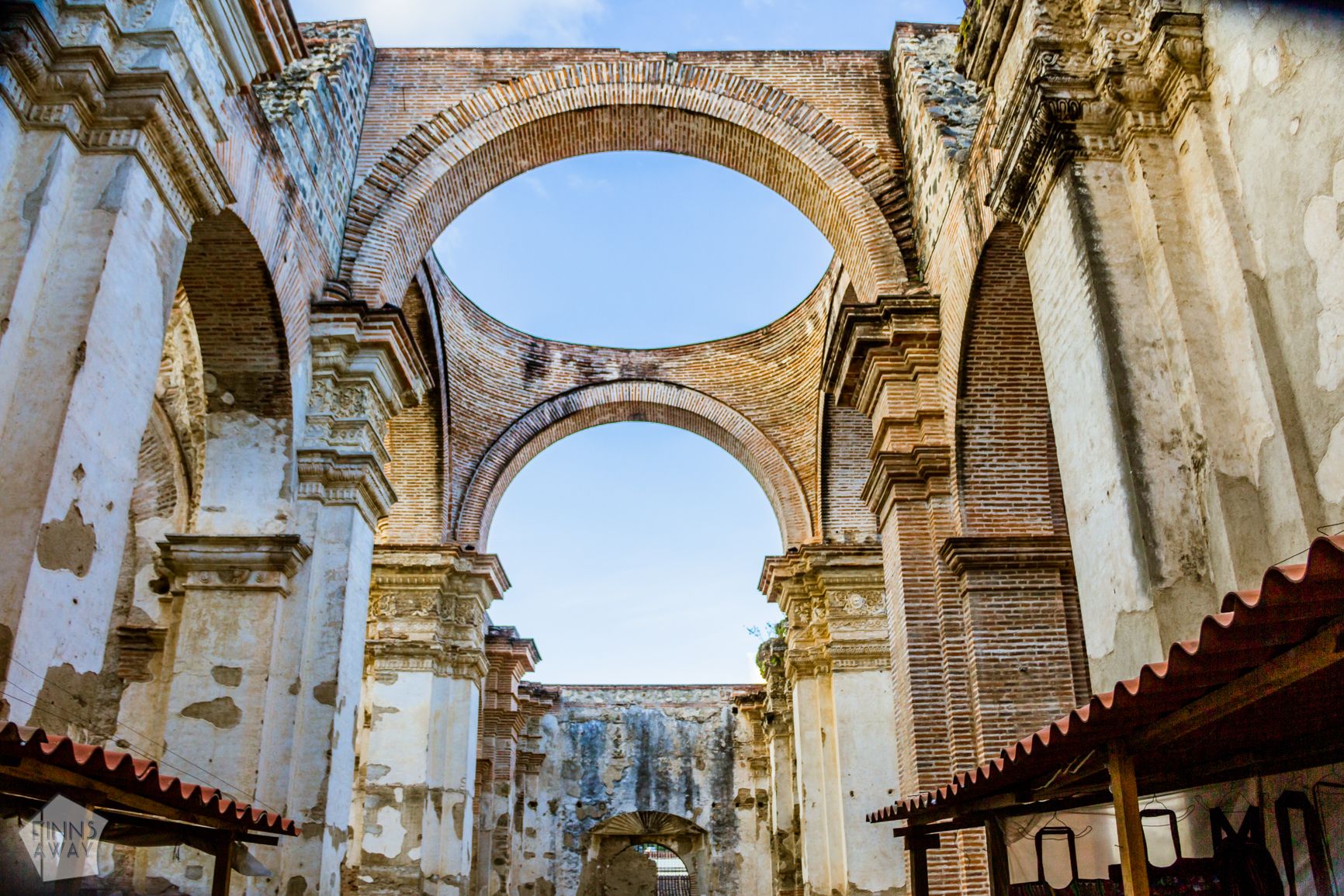 The massive earthquakes of 1773, that nearly emptied the whole city and led to relocating the capital to Guatemala City, destroyed Antigua Cathedral too. In early 19th century it was rebuilt, but, due to lack of funds, only partially. Behind the current church are the impressive ruins of the former cathedral, and under the surface there are some crypts and tunnels also.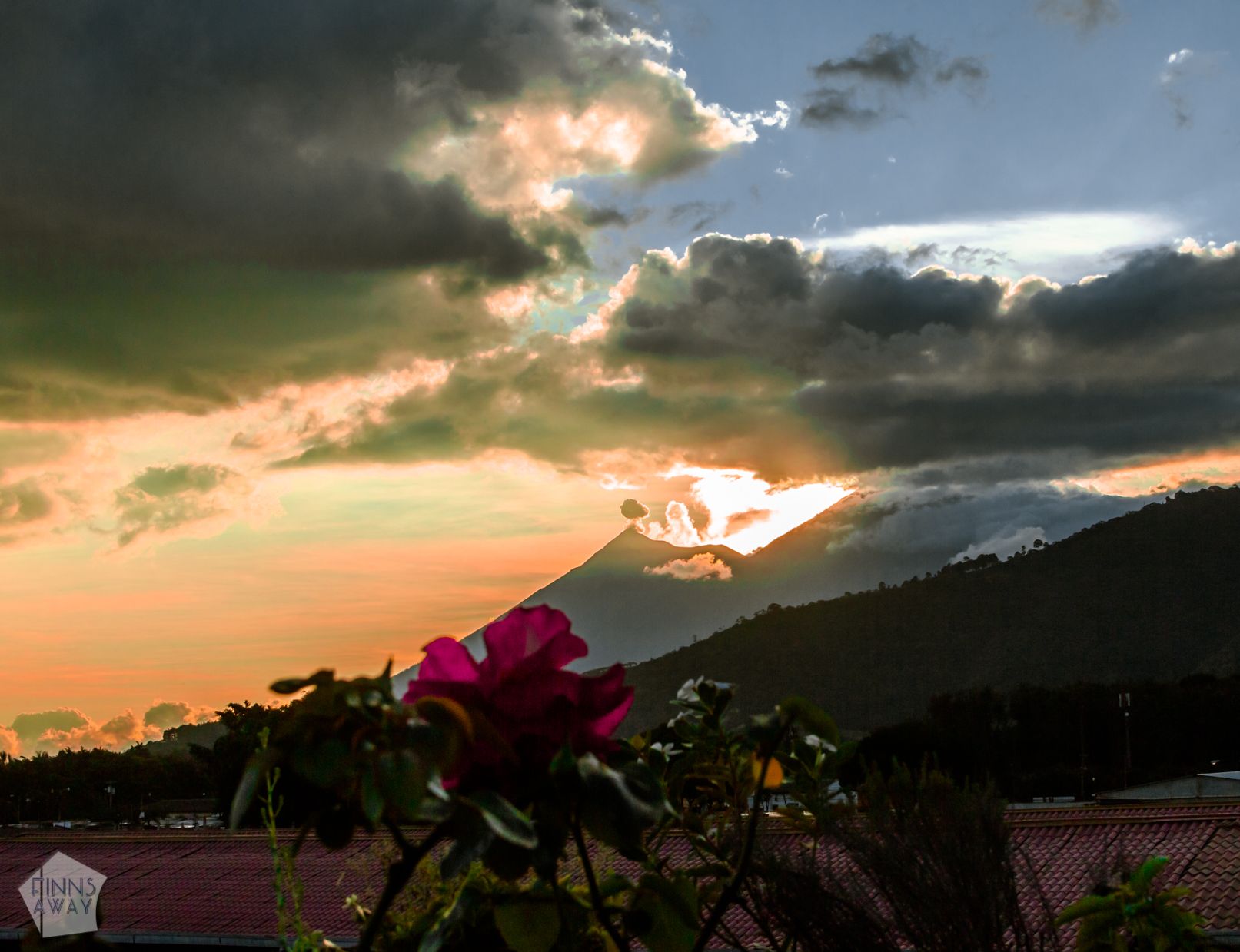 And then the volcano views, that are astonishing. Fuego is the one constantly erupting, puffing out smoke and lava. In the picture above you can see an ash cloud above the crater, and when it's dark, it's possible to see also lava erupting. The neighboring Acatenango is silent, and you can hike on top of it for closeup views to Fuego. We would have loved to do an overnight hike there, but couldn't go, as we suffered from some flu symptoms and the hike is quite strenuous (these volcanoes are nearly 4 000 meters high). Well, maybe we'll do this and some other volcano hikes next time when in Guatemala…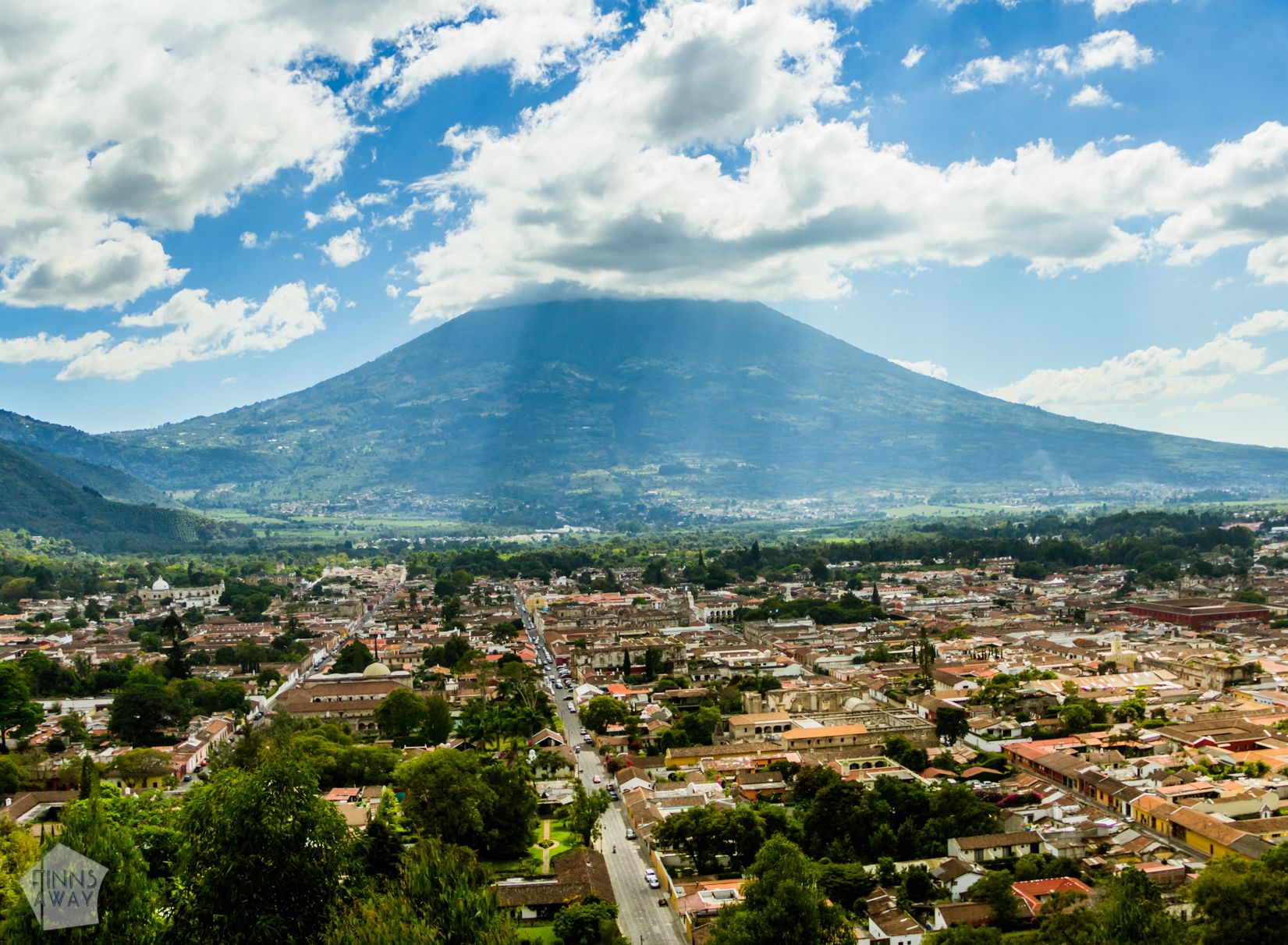 In this pic view over Antigua to Volcano Agua, pictured from Mirador del Cerro de la Cruz viewpoint up on a hill north of the city. The climb up to the viewpoint is a pleasant walk along stairs, but especially if the weather is hot and humid, bring some water with you.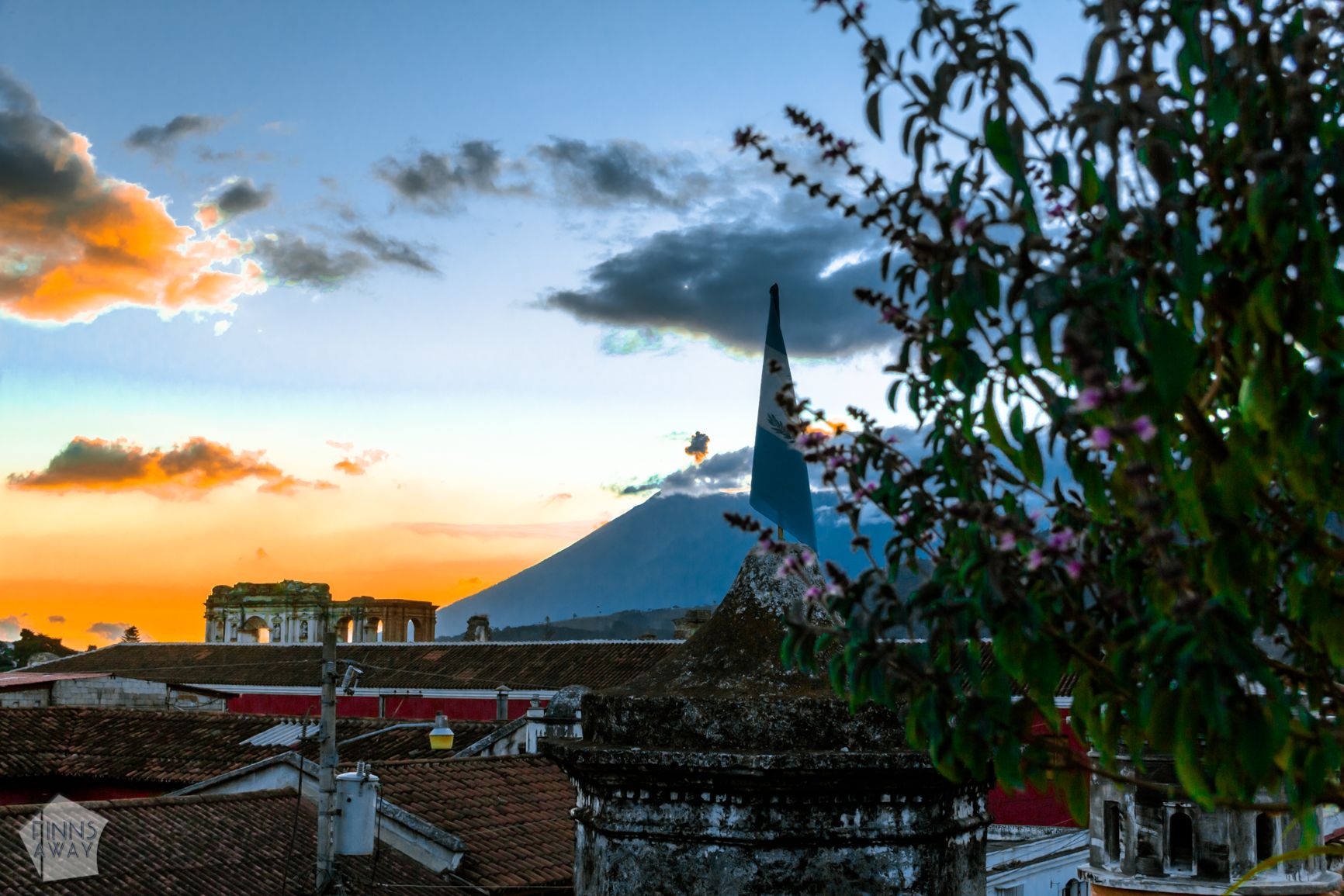 Antigua is also home to some great restaurants, cafes and bars. We cooked most of the meals ourselves as usual, but were happy to find two micro-breweries offering tasty craft beers. Antigua Brewing Company even has a rooftop terrace with amazing views, such a great place to sip beer when the sun sets! In the picture above, taken from the terrace, you can again see Fuego volcano erupting in the background.
Regarding accommodation options, there is something for every taste in Antigua. As budget-oriented travelers, we were happy to stay in Hostel Capitan Tom. It was a great place to meet other travelers and watch the volcanoes from their roof top terrace, and we ended up staying longer than planned. If you don't mind paying a bit more, there are lovely small guesthouses and boutique hotels in beautiful old buildings with inner wards, fountains and small gardens. As Antigua is filled with tourists during the holidays, it's better to visit during low season, or reserve your accommodation well ahead.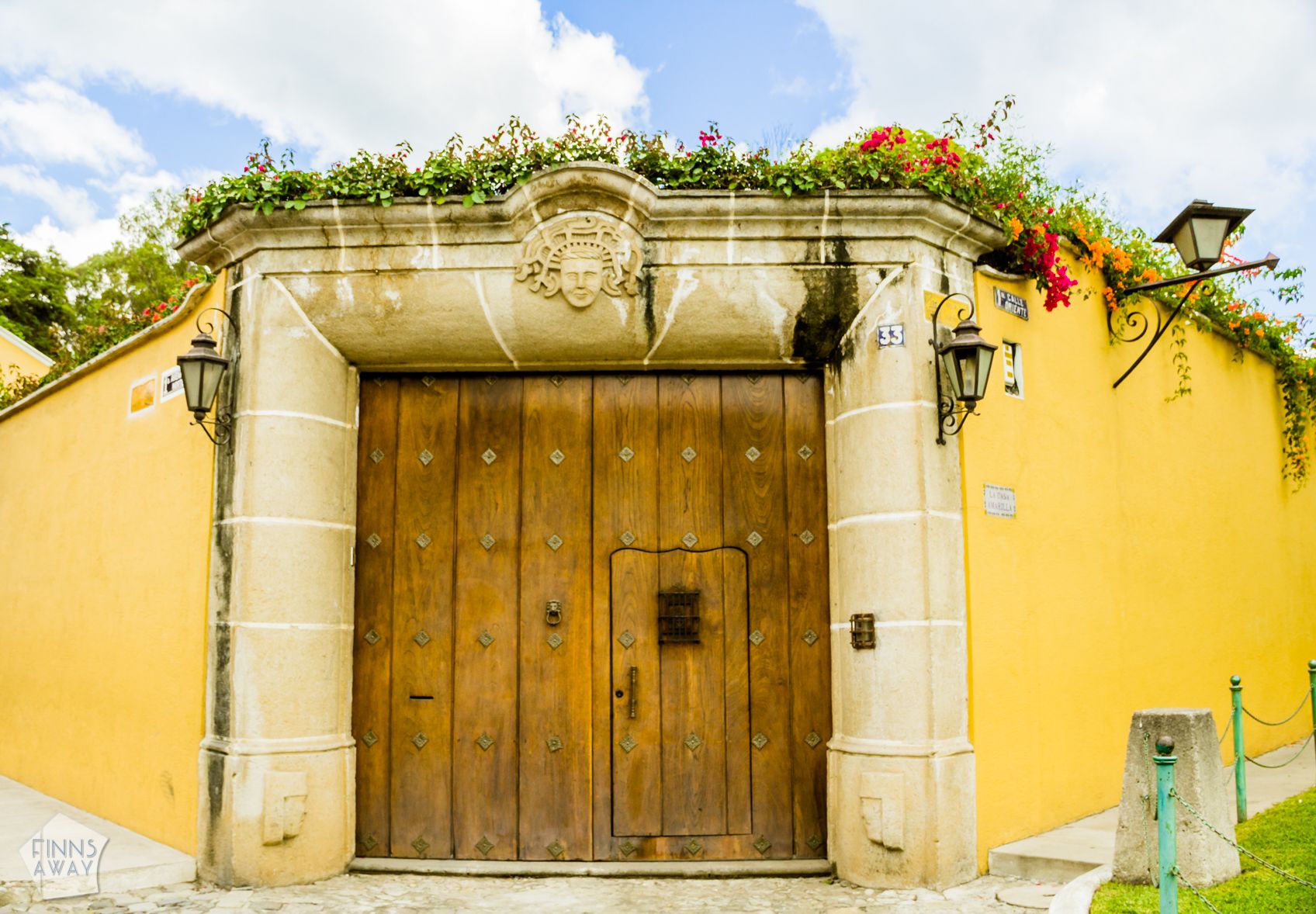 We enjoyed staying in Antigua, and in Guatemala overall. During this trip, we had limited time to explore the country though, and would love to go back for longer time some day. Share your thoughts or experiences of Guatemala in comments!
We are sorry that this post was not useful for you!
Let us improve this post!
Tell us how we can improve this post?