Crossing the Baltic Sea with Finnlines from Germany to Finland
Road trips are an amazing way to travel around Europe, and also a safer way to travel during these uncertain times with coronavirus. In Central Europe it's possible to explore several countries by car even during a short holiday, but if you'd like to travel to or from Finland, things get a bit more complicated, since it takes a lot of time to drive to Finland. One popular way is to take a ferry from Helsinki to Tallinn and then drive to Central Europe through the Baltic countries along via Baltica, and another possibility is to drive through Sweden and Denmark, but there is an easier option too – the Finnlines cargo-passenger ferries that operate daily between Germany and Finland. The 29-hour ferry ride between Travemünde in northern Germany and Helsinki is an easy way to travel between Finland and Central Europe, and significantly shortens the drive to/from Spain or Italy for example. We hopped on board of the cargo-passenger ship Finnstar in collaboration with Finnlines, to test the ferry ride from Travemünde to Helsinki in late June 2021.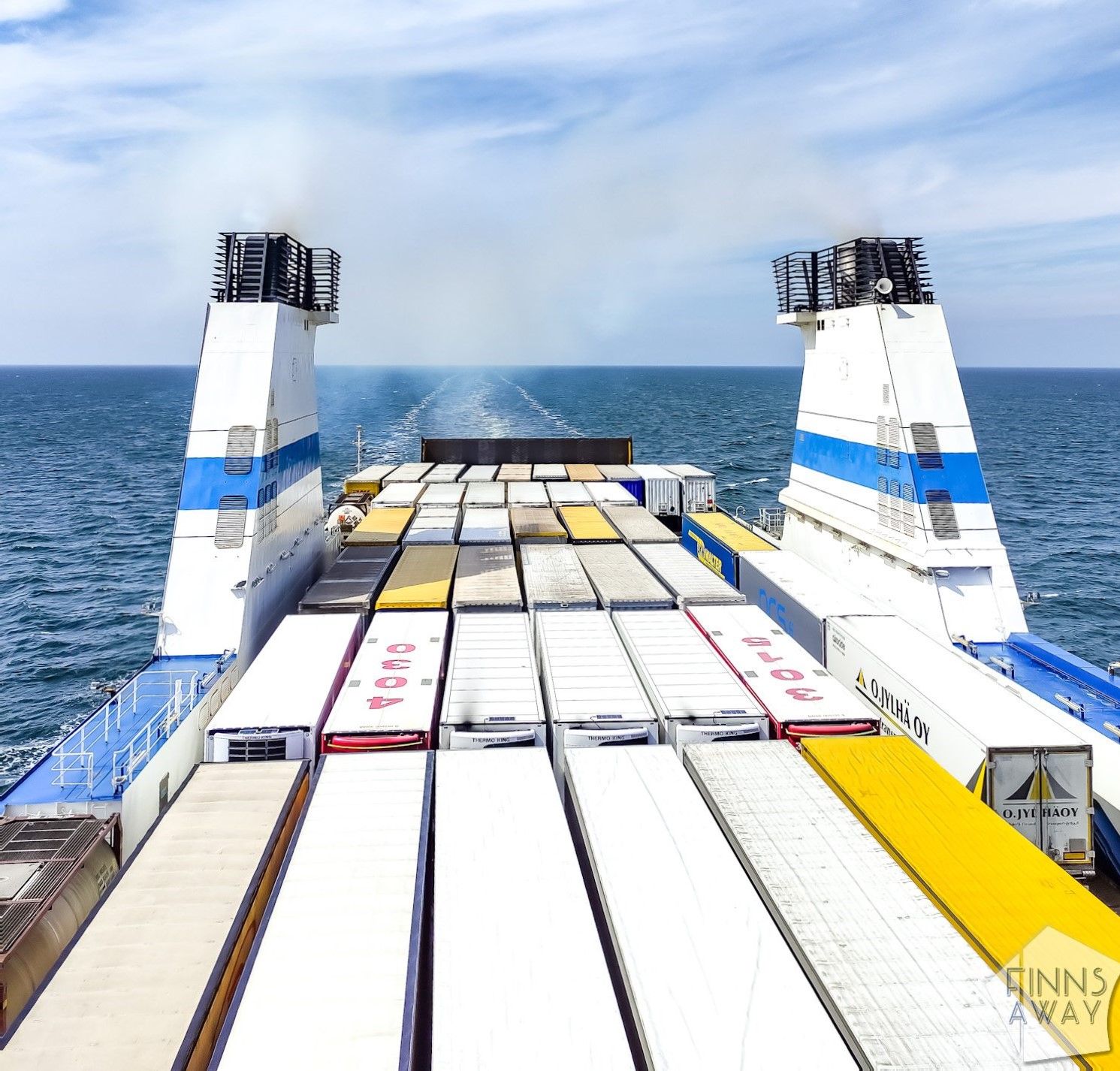 Finnlines cargo ships are also comfortable passenger ferries
Finnlines ferries transport huge amounts of cargo between Germany and Finland on a daily basis, bringing for example fresh veggies from southern Europe to Finland. Cargo is the number one priority for Finnlines, and for example the schedules of the ferries are planned primarily from logistics perspective. However, these ships are also meant for passenger traffic, and Finnlines has invested in travel comfort too. Back in the days the cargo ferries used to be quite uninviting, but nowadays the passenger areas and cabins of the ships are very comfortable, and there are services and activities available, also for kids. Furthermore, the ferries not only serve customers with their own cars, but also bus travel groups and travelers with bikes or bicycles, or with no vehicle at all. This is super good news for example for those who are planning an Interrail tour in Europe, since it's possible to combine trail traveling with a ferry ride, and you even get a fair discount of the ticket with an Interrail pass!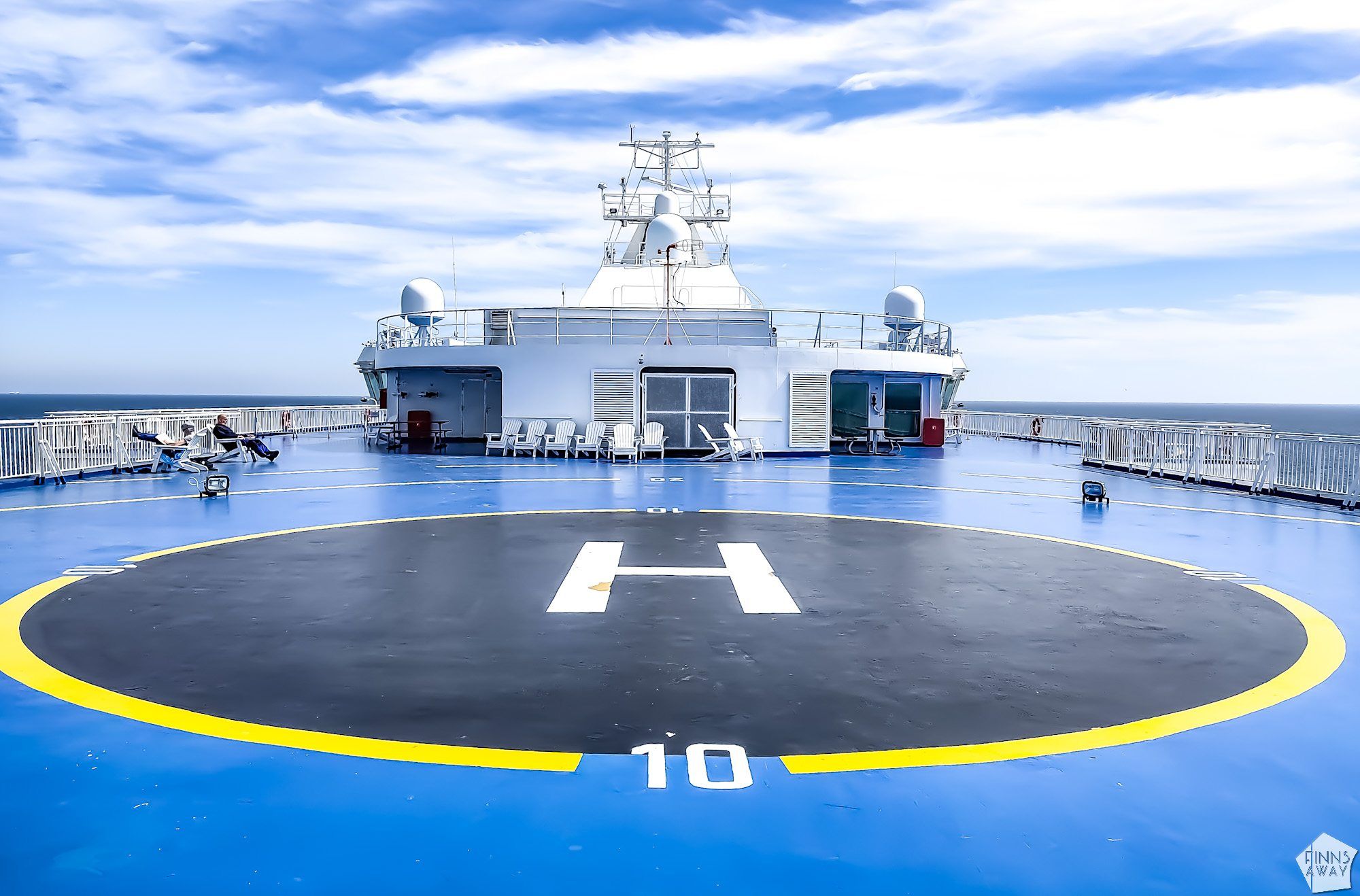 There are three identical ships traveling between Travemünde and Helsinki, called Finnstar, Finnlady and Finnmaid. They were built in Italy in 2006-2007 and have 201 passenger cabins with 567 beds. The total length of cargo lane on these ships is impressive 4200 meters, and the length of the ship itself is 219 meters. When traveling from Germany to Finland, the 29-hour boat trip is scheduled so that the check-in in Travemünde is late in the evening, the ship leaves the port at three o'clock at night, and arrives in Helsinki after a day and another night at sea. When coming from Finland, the departure is in the afternoon and the arrival to Travemünde is the next day, late in the evening.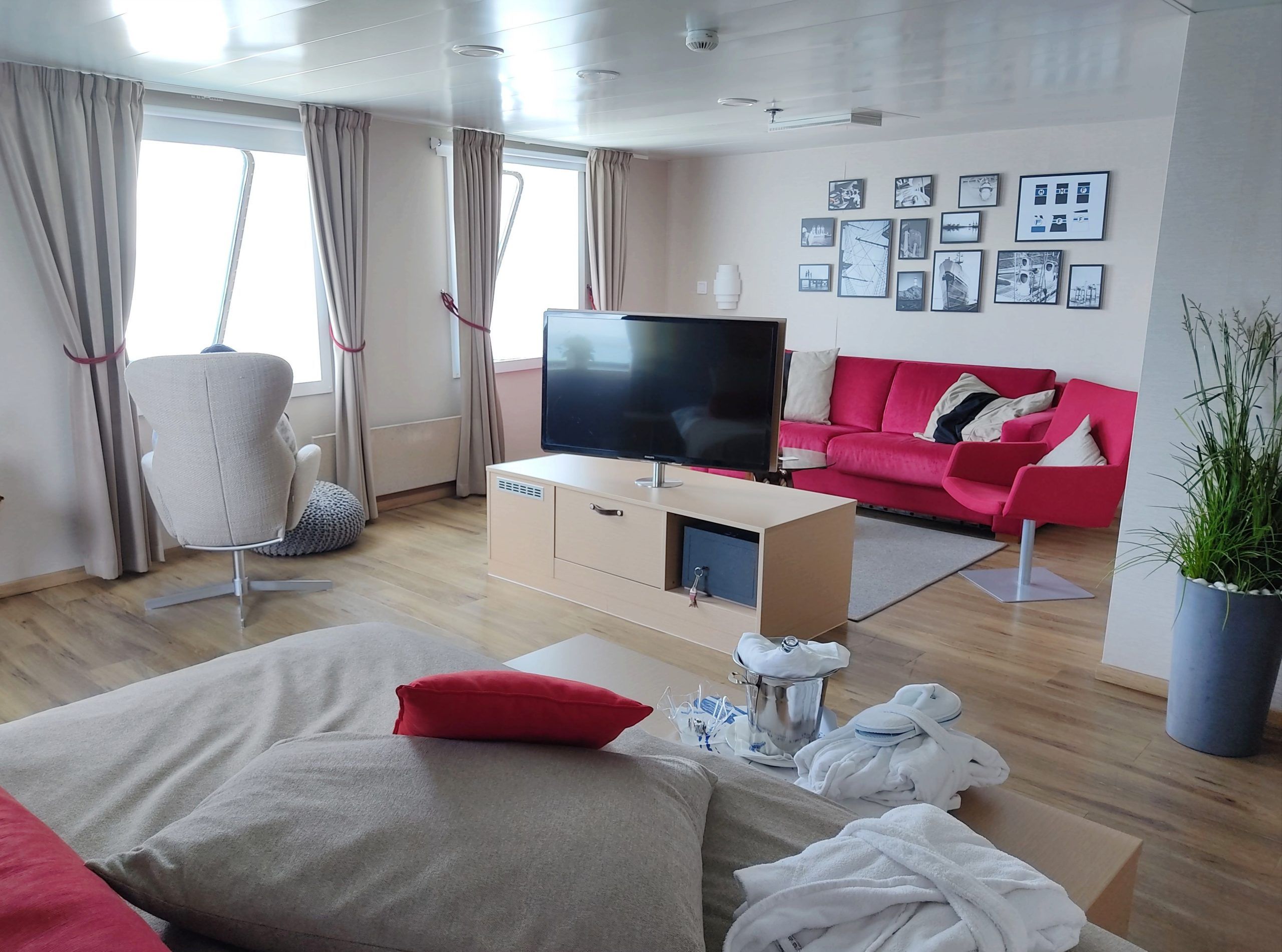 29 hours may sound like a long trip, but time seems to fly quickly on board! It's of course possible to just relax and take it easy, but you could also work (to use the internet, you should buy a wifi package, as there is only a satellite connection in use at sea), go to gym and sauna, sunbathe on deck or do some shopping in Sailor's Shop. For kids, there is a playing area with a popular ball pit, and for a bit older children a graffiti-decorated Teens' Lounge with table football and space for just hanging out. One highlight of the trip are the meals from a rich buffet table of Mare Balticum restaurant. There are separate meal tickets available, but purchasing a meal package before the journey is the most affordable option. The package includes everything from breakfasts to dinners, and the selection of the buffet was comprehensive, including a lot of option for vegetarians too.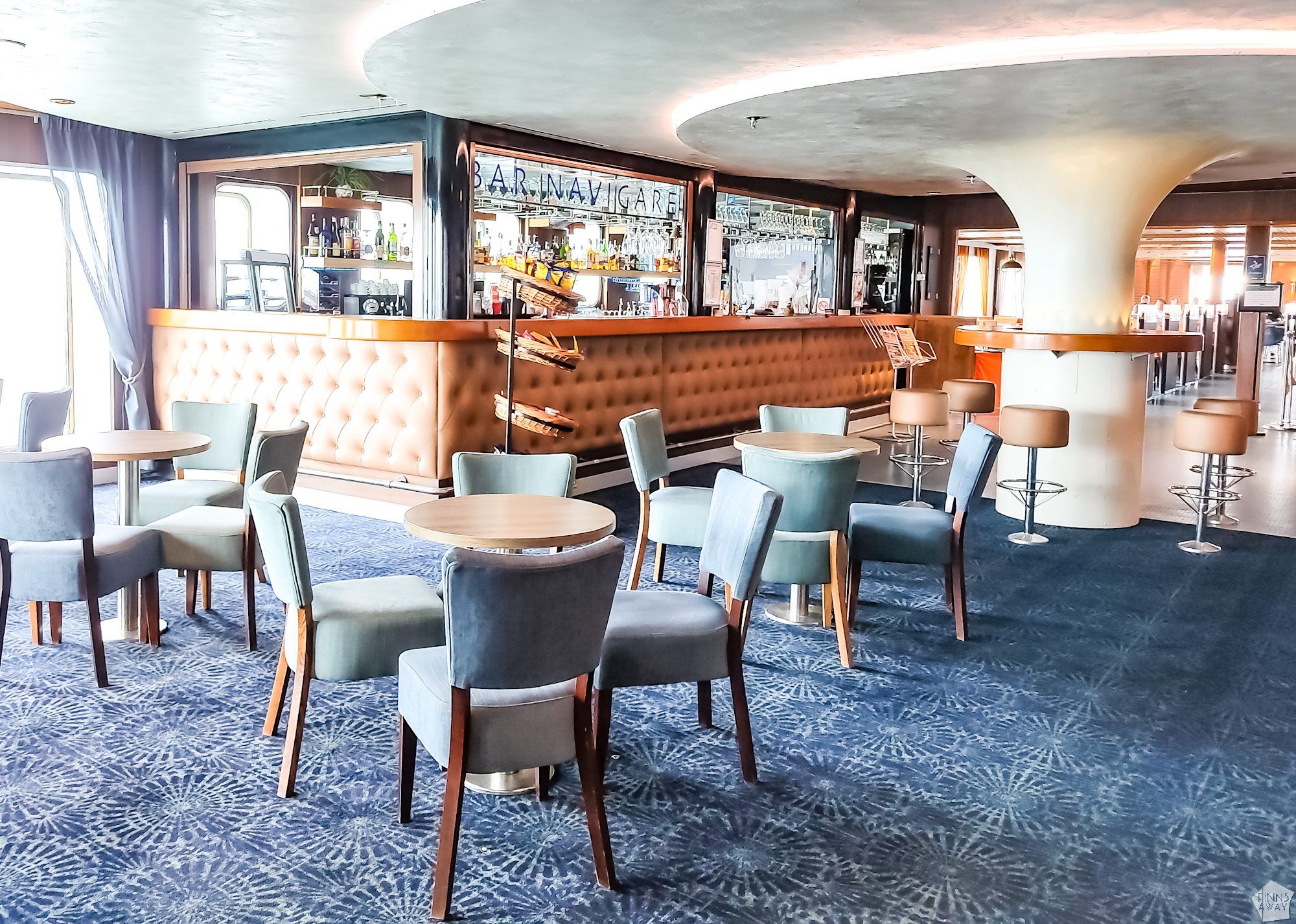 Our trip from Travemünde to Helsinki
For us the ferry trip was the final straight of a long road trip through Europe, as we headed back to our home country Finland for the midsummer. We checked in and drove into the ship in Travemünde late in the evening, after spending a day in beautiful Lübeck (a separate post about Lübeck will follow!). The journey started at 3 AM, and the ship left the dock so quietly, that we didn't even notice. We got to sleep in one of the big suites of the ship, which was super comfortable, but also the smaller cabins are fine for having a good nights sleep. Cargo-passenger ships are not party boats really – there is a bar that is open quite late at night, but no karaoke or noisy nightclubs. Sometimes there is live music or other performances in the evenings, but the focus is more on relaxing and resting than celebrating, which suited us well.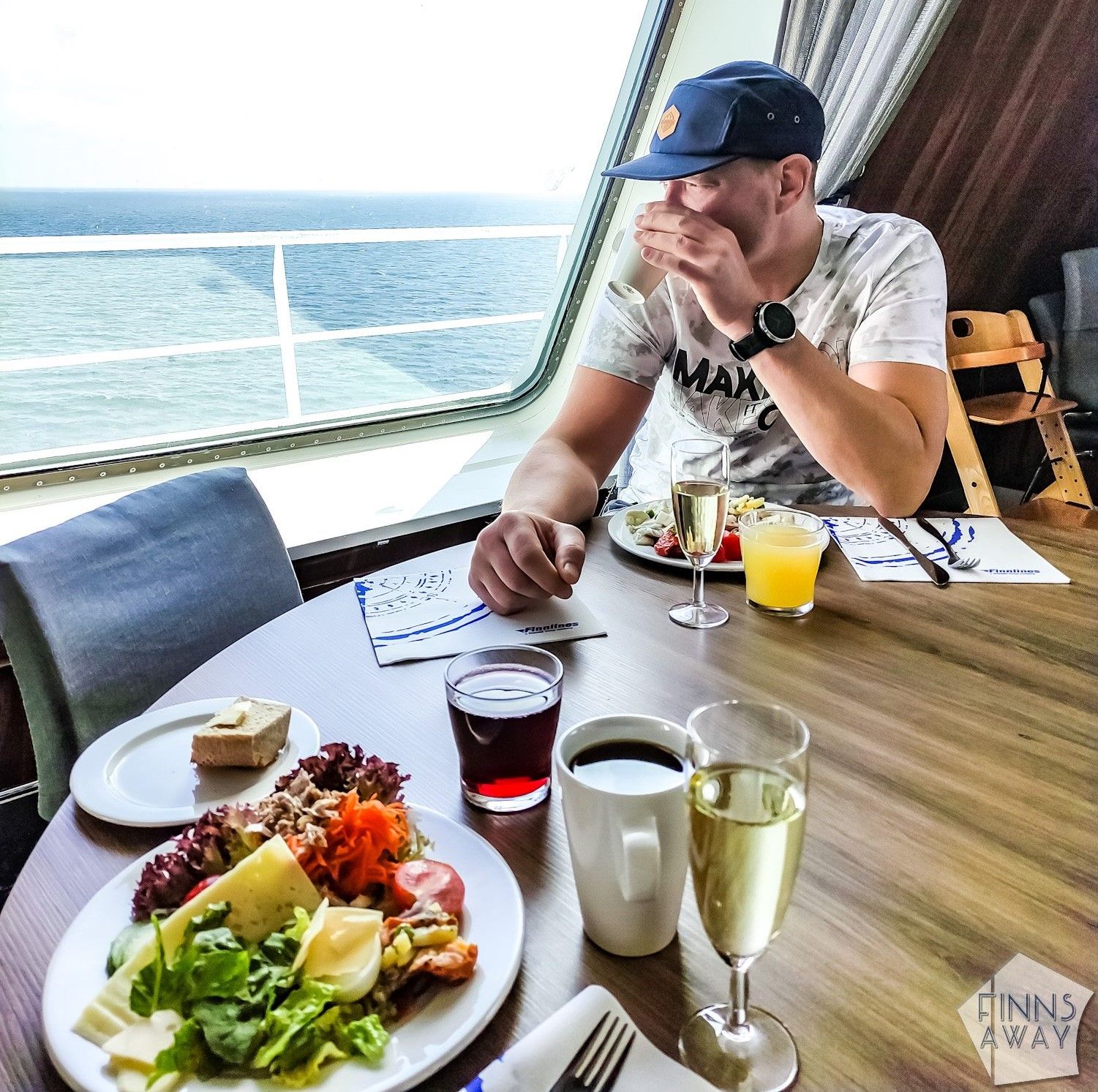 The day at sea began with a healthy brunch, accompanied with a glass of sparkling wine. After eating, we worked on our laptops for a moment, and in the afternoon headed to the gym and to sauna. The gym of the ship is quite small, but equipped well enough for an effective training session. The location of the gym is great, since you can admire the sea views through big windows while exercising. Regarding the sauna, there are separate compartments for men and women, both equipped with a jacuzzi. There is also a possibility to visit the deck to cool off after sauna. Both the gym and the sauna are free of charge for passengers.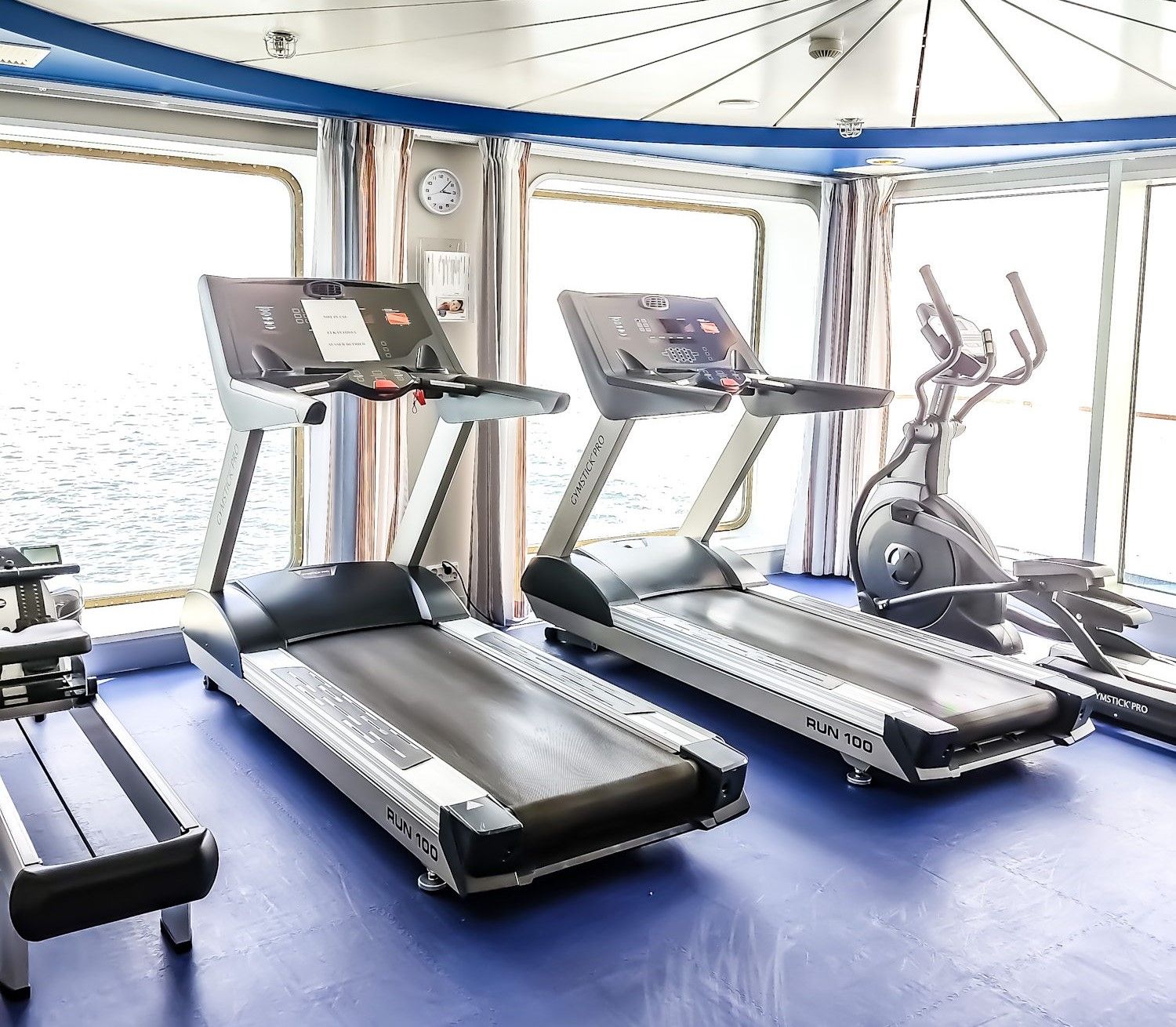 In the evening we headed back to the buffet restaurant for a rich dinner, that included everything from starters to desserts and drinks (also beer and wine). After dinner, we stopped for drinks in the bar, admiring the view of the sea and the setting sun.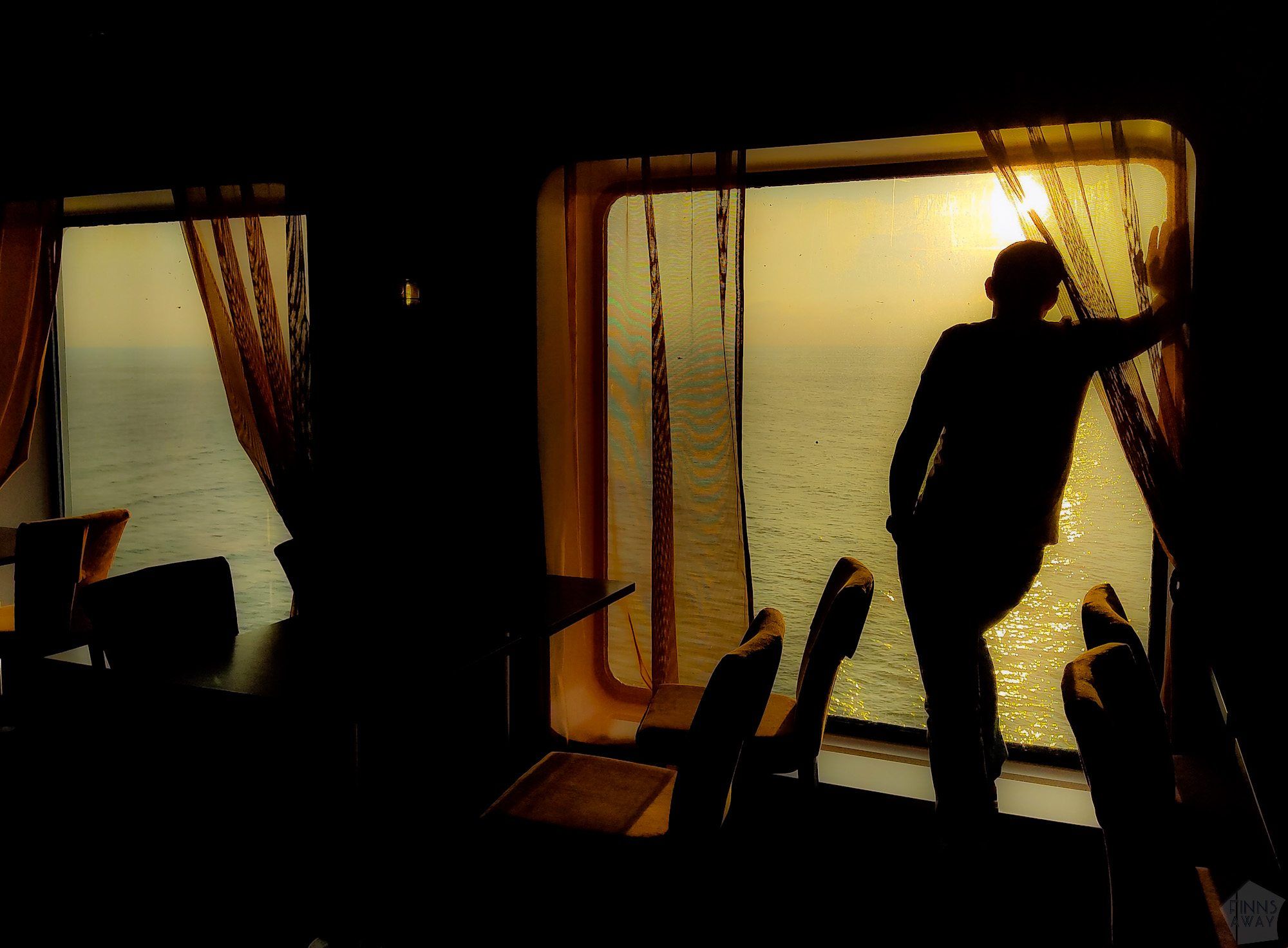 Tips for planning your trip
There are nine cabin categories to choose from, including cabins for passengers with impaired mobility as well as passengers traveling with pets.
During summer season there are also recliner seats available, and another affordable option (around the year) is to book a bed in a shared cabin.
The prices of the trip depend on the season and the cabin category, and there often are offers too. Check the current prices and offers from Finnlines pages, and book you trip!
There is a satellite-operated Wi-Fi available for surfing the web and for social media (not meant for streaming or loading movies etc), and you can book time-based Wi-Fi packages in advance with more affordable price. Note that using your mobile plan for the internet can be very expensive.
Regarding Covid-19, it felt really safe on board. All the passengers were either vaccinated or tested, and masks were required. There was hand sanitizer available everywhere, and in the buffet restaurant you could use disposable gloves too.
You'll more information about the voyage, pricing, the ships and services, as well as a more comprehensive good-to-know list in Finnlines web page.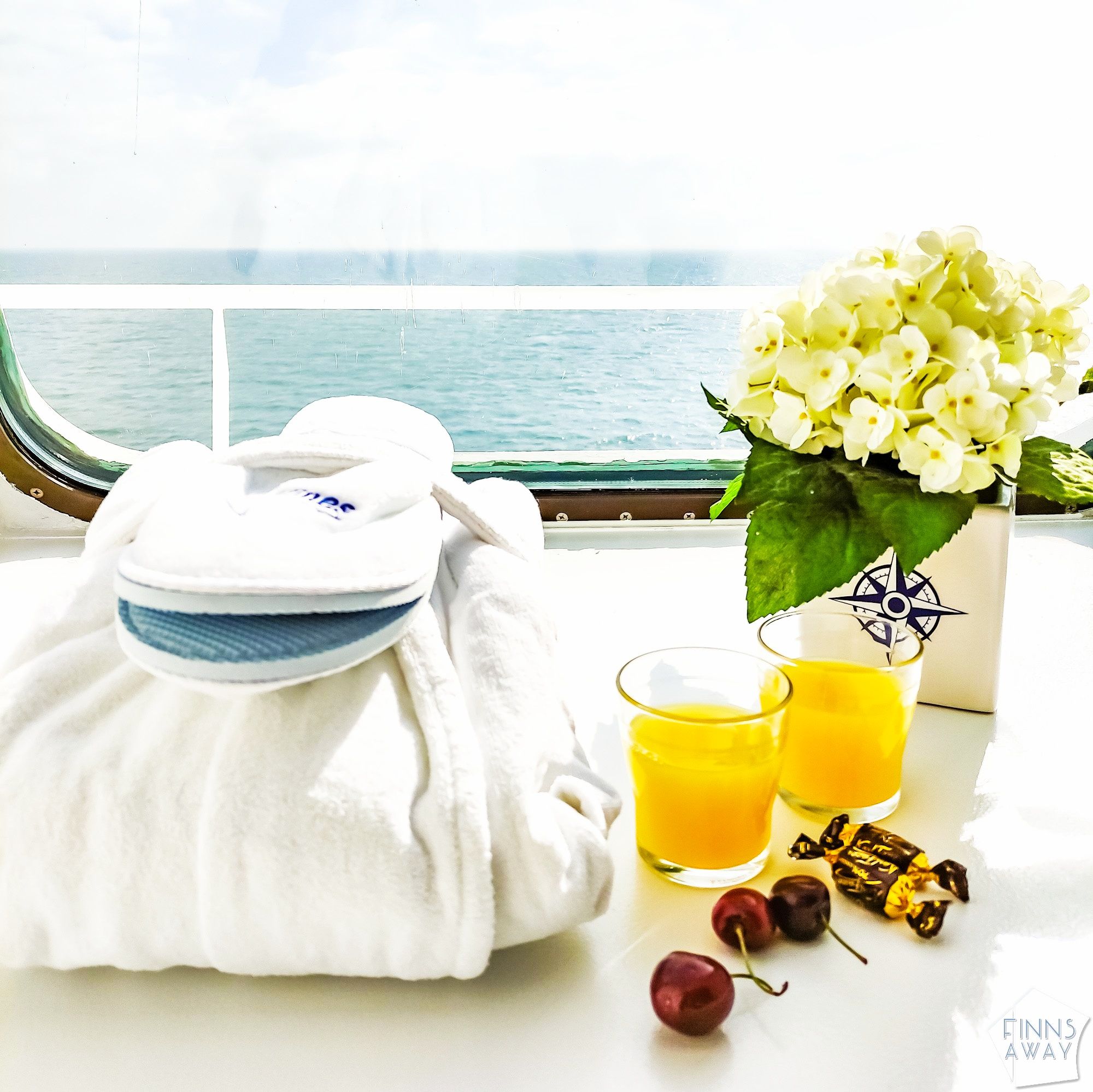 Altogether we found the trip with Finnlines cargo-passenger ship to be a very smooth and relaxing way of traveling between Germany and Finland – a recommendation to consider this option next time when you are planning a road trip or inter rail in Europe!