La Mignane – caMping close to nature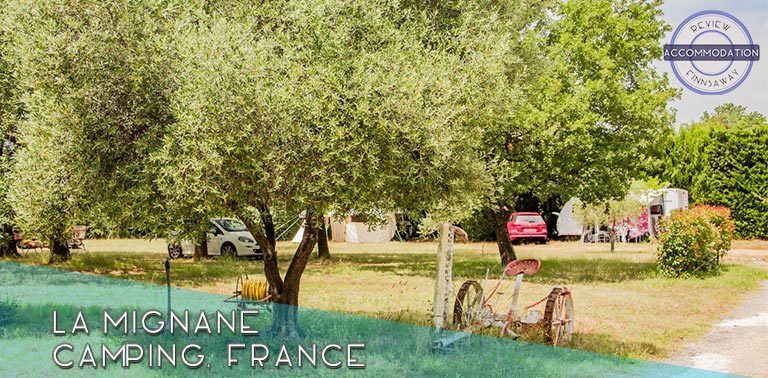 Planning a road trip and camping in Pyrénées-Orientales (North Catalonia) region in southern France? During our road trip south Europe we explored the coastline and mountains near the regional capital Perpignan, and can warmly recommend a small camping site called La Mignane.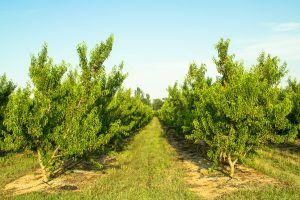 This family-run camping site is situated in Elne, and you'll find it from along the road D612, between the villages of Bages and Montescot. La Mignane is 12 kilometres south of Perpignan and close to the sandy beaches of Saint-Cyprien. Unlike most of the camping sites in the area, La Mignane is quiet and in the middle of nature; there are beautiful views towards the Pyrenees Mountains, and the site is surrounded with vineyards and orchards of fruit trees. The pitches in La Mignane are large and shady, and the facilities well-kept and clean. It's a great base for day trips to nearby beaches and towns, as well as for walks to neighboring small villages. You could also walk (or run) to Lake Lac de Villeneuve-de-la-Raho, just a few kilometers north from the site. There are walking paths around the lake, playing and sports areas and even a couple of restaurants.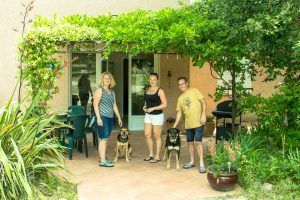 The lovely owners of Camping La Mignane, James and Nathalie, live right there in the site, and are very helpful, also when it comes to planning your excursions around the area. Oh and they speak also English, which is very convenient for travelers like us, who don't really speak more than a few words of French. Pyrénées-Orientales is rich with nature, historical towns and culture, so there is a lot to see and do. The location is great also for those who are on their way to or from Spain, roughly in the middle of the journey from Barcelona to Montpellier or Carcassonne.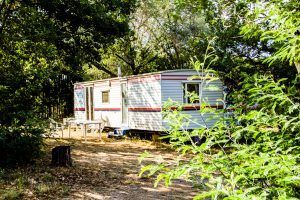 When on road trips in Europe, we usually stay most of the nights in our tent, as it's (often, though not always) the most cost-efficient accommodation option. Our tent, however, is mostly meant for hiking purposes, so it's very small and thus a bit uncomfortable in a long run. That is why we also occasionally look for other accommodation options, like cabins in camping sites, or Airbnb rooms or hostels. When in La Mignane, we stayed in one of their spacious mobile-homes, a new form of accommodation for us. Especially after staying in a tent, the mobile home with actual rooms, well-equipped kitchen and own bathroom felt like luxury! Mobile-homes are a great option especially for longer stays, and big enough for a family of four. 
Wine tasting with a mountain view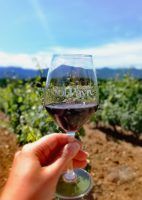 When you are staying in the middle of the vineyards, it's always a pleasure to visit local wineries! Camping La Mignane can help to organize a visit, and in some of the wineries it's possible to just pop in and ask for a wine tasting. We visited family-run Domaine Sol Payré winery, that is situated just four kilometers from La Mignane. This over 100 years old winery produces mostly delicious reds, but also some whites and roses, and has a tasting room and wine shop just next to the vineyards, with a lovely view towards the Pyrenees in south. Some Sol Payré wines, together with other local wines, beer and soft drinks, are also for sale in the reception of La Mignane campsite, with reasonable prices.
More posts about destinations in and around Perpignan coming soon!
Pin this post to save it for later