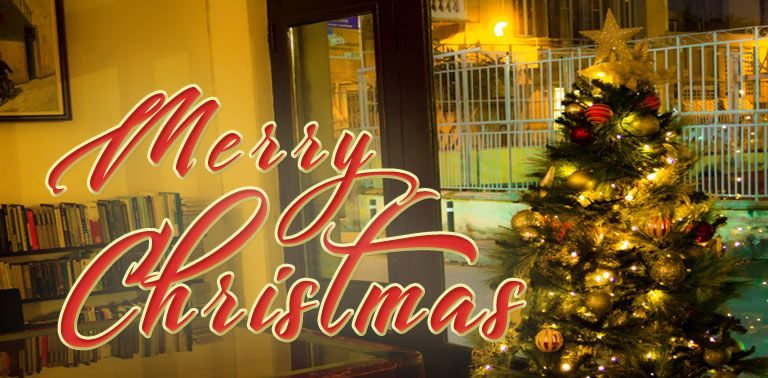 Christmas time is special in most of the countries around the world. In Finland it usually means a short holiday, getting together with family, decorating a Christmas tree, eating (lots of) traditional Christmas food and chocolate, possibly going to church and listening to Christmas carols.  And of course giving presents to friends and family members, and also going to sauna. It's often a snowy and cold time of the year, with very short days, but with bunch of Christmas lights and candles bringing some light. For us nomads Christmas is not the same anymore really, as we don't get to spend it with our families. But actually we used to spend quite many Christmases abroad even before this new life. I don't think we really miss Finnish Christmas that much, but it's hard to find "Christmas spirit" when traveling in warm and sunny countries. Last year we were in Greece, in a small town called Itea, and this year we are in Cyprus.
Agios Tychon and Ancient Amathus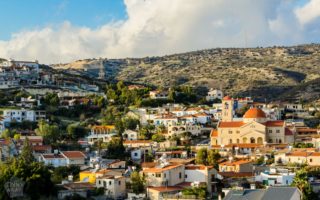 Just before Christmas we had amazing time in the village of Agios Tychon (or Ayios Tychonas), next to the city of Limassol. There are just about 2 000 residents in Agios Tychon, so it's a quiet and peaceful small town. In the village there are old traditional stone houses and narrow streets, a huge church and couple of tavernas. Our cozy Airbnb room was in one of the old stone houses, a lovely place that even had a fireplace. We also got some new furry friends, who brought so much joy to our stay! It's kind of easy to imagine living in a village like Agios Tychon for a bit longer time. The beautiful coastline is quite close, and there is a seaside promenade that goes all the way to Limassol. It's perfect for running, or just hanging out.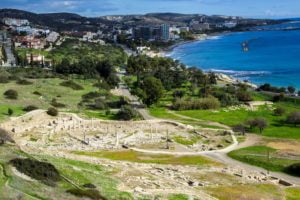 Agios Tychon is also home to one of the most remarkable archaeological sites of Cyprus. The ancient city of Amathus dates back to 1100 BC, and the archaeological site consists of the ruins of Acropolis and the Roman Temple of Aphrodite, Agora and Roman baths, parts of of the city walls and ruins of basilicas. The best views are from a top of the hill, where the Acropolis once was. This site makes a nice half-day trip from Limassol, and is quite popular in the summer, but it was nearly empty in winter.
Christmas in Cyprus
At the moment we are in Nicosia, spending the Christmas time together with a fellow Finn, who lives here. Not much Christmas traditions really, but maybe some rice porridge, mulled wine and cinnamon biscuits. The city is full of life, at least now, a couple of days before Christmas, and there are plenty of interesting places to visit. We were here last February also, exploring the two different sides of the divided old town. It's a unique and interesting place for sure.
Related post: Nicosia, the divided capital of Cyprus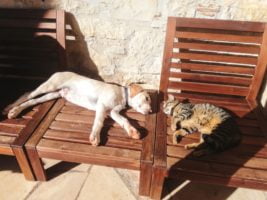 Traditionally Christmas in Cyprus is a religious holiday of course, and like in many other countries, here it's time for family get-togethers and special Christmas food and sweets, like melomakarona and kourabiedes. Christmas trees are decorated and Christmas stockings are hanged for Santa to fill them up with sweets. Children form groups and walk around their neighborhoods singing old Christmas carols called kalanda. Christmas presents are traditionally given in New Year's Day, which is also the Saint Vasilis Day.
Wishing Merry Christmas and happy holidays to You!