Camalti, a farm stay in Karpaz Peninsula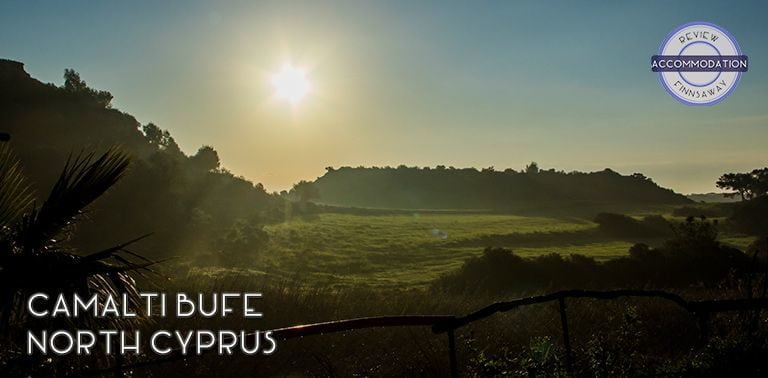 Karpaz Peninsula in Northern Cyprus is a great destination for a exploring historical sites, enjoying pure nature, visiting sleepy villages and of course also seeing the wild Cyprus donkeys. Accommodation options in this very remote part of Cyprus have been pretty limited, but during the past few years, when tourism has slowly increased, some new, interesting places have been opened. During our road trip around the peninsula, we chose to stay in a farm stay called Çamaltı Büfe, situated close to the village of Kumyali.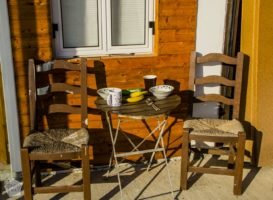 We ran into Camalti when searching through possible accommodations in Karpasia via Airbnb, and it sounded interesting right away (if you are new in AirBnb, join via this link to get a sign up bonus!). The guest room in this farm house and restaurant is recently renovated and super-clean, but more than the amenities, this place is about the kindness and character of the owners and employees. We had the honor to meet and have great discussions with Huseyin, the founder and owner of the Camalti restaurant, that is right above the guestrooms. We also were in touch with Zach, a business companion originally from the US, and the architect of the guest rooms, as well as with Kanysh, a young lady from Kazakhstan, who also helps with the guesthouse and cafe. Let me tell you something about these fellows, and of course about this place that we can warmly recommend when you are heading to Karpaz Peninsula.
Huseyin is a charming, elderly but very lively Turkish-Cypriot gentleman, who was born in Karpasia and loves the nature of the area. He has lived for long right below the current Çamaltı Büfe restaurant. As the site is along the main road, and there are shade-giving trees on the yard, people often stopped there for a picnic. Huseyin used to make some coffee and chat with them, and started planning an actual picnic-site and a small restaurant on the site. The glass-walled Çamaltı Büfe restaurant building was constructed above his apartment just around two years ago. The idea is to run things pretty much self-supporting, growing the plants in the farm and having goats and other farm animals.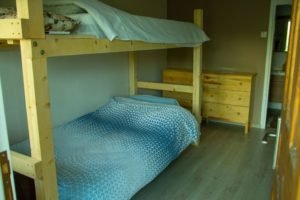 The new rooms downstairs were built just recently, after the paths of Huseyin and Zach crossed in May 2018. Zach needed to find a place to stay, after he had been teaching in a Christian discipleship program in North Cyprus. Huseyin at that time needed help with getting the restaurant up and running, and to take care of the goats. So Zach moved to Camalti and started to help with the farm and renovate the house, including building new rooms downstairs. And so the restaurant was opened last year, and later a guest room was added in Airbnb for visitors to rent. Short term visitors are more than welcome, but ideal guests would be such characters who would like to stay longer, and to take part in helping with the farm and restaurant, in exchange for accommodation. So, if you ever considered long-term work-holiday, this farm stay could be a wonderful option also for that. Adjacent the restaurant, there is also a cafe, serving excellent coffee and selling quality coffee beans. Zach says that he would love for the restaurant to become a successful and honest business, providing a sustainable income for local Cypriots.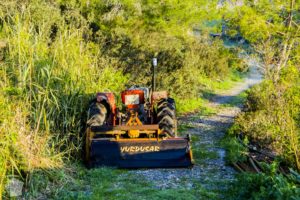 Planning a tour in Karpasia? Camalti is a great choice for accommodation, and a good starting point for both road trips around the peninsula and hikes in the beautiful nature of Karpaz.
Related post: Road trip in Karpaz Peninsula