New monthly cost and sport diaries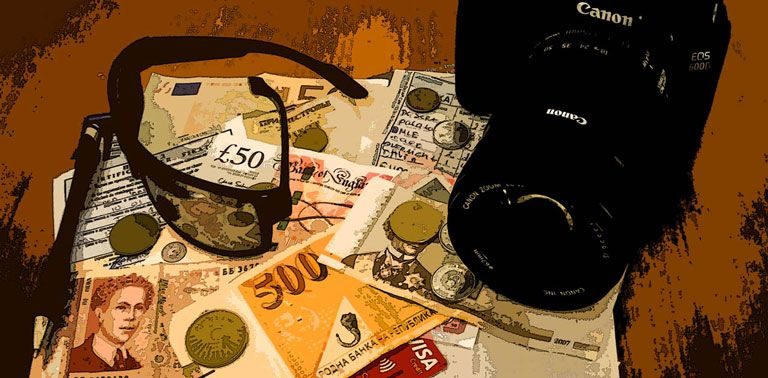 Long-term travelers and nomads like us are often asked about how expensive it is to travel and live abroad. For some reason people tend to think that nomadic life-style requires huge sums of money. Actually it often is much cheaper than living in your home country, at least if you happen to come from expensive country like Finland. Costs of living and traveling of course always depend on your personal choices, so you can either spend a lot or live on a tight budget basically everywhere.
To understand our own travel costs, we have kept tabs of all purchases from the beginning of the FinnsAway journey. To help also others to understand how much long-term traveling costs, we reveal all our expenses in cost related blog posts. In addition to that, we have now just added a monthly cost diary in our Finances page. It shows our expenses each month, divided in categories accommodation, restaurants, groceries, traveling, fitness and other costs. There is also a short introduction about where we traveled during the month. Less often charged bills like travel and car insurances and phone bills are not included in these monthly summaries, so the diary should quite well indicate how cheap or expensive the daily life in different countries is. In yearly summary posts we also include all these so-called fixed costs of course.
Another reformation in the site is the monthly sports diary. It is a quite common belief that doing sports and eating healthy is difficult when traveling. We want to show that also nomads can be sporty, and to inspire others to pack their running shoes and gym shorts with them. We track our exercises with Suunto sport watches, and collect the data to the sports diary. In addition we continue publishing blog posts about longer hikes for example. All sports related posts and the diary are published in Sports page.
Do you find these diaries useful? Check them out and share your thoughts in comments!