Cozy apartment next to the beach in Vlore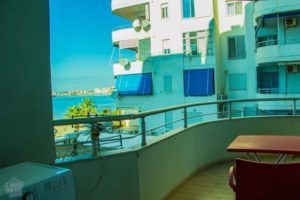 When we were staying in the city of Vlorë in coastal Albania in December 2017, we found a perfect accommodation via Airbnb. Seaview Apartment had it all; location right next to the beach promenade, view towards the sea from a big balcony, comfy beds and enough space also for a longer stay, or even for a family.
This two-room apartment is cozy, new and clean. Internet connection was fast and reliable enough, so the apartment is suitable for digital nomads or other remote workers. The small kitchen was well equipped for cooking your own meals, and there are several grocery stores and restaurants just next to the building. There was also a washing machine and iron in the apartment.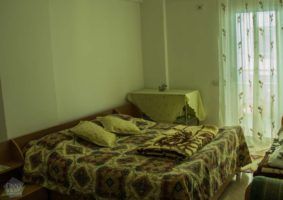 Our hosts were super helpful, and it was easy to contact them in case of any questions. No wonder that we ended up staying longer than originally planned. During the winter season the demand is low, so we were able to book the apartment basically on the previous day before arrival, but in summer the apartments surely are in request, so book well ahead!
If you don't yet have an account in Airbnb, open it using this link and get started! You will receive a bonus that can be used as a discount of your booking, and we will receive a bonus for us too, so it's a win-win!